The Code of the Savage Kickstarter campaign reached its goal at the halfway mark and is going full steam ahead.
Update #6 has just been posted outlining more detail about the dialogue system and the interplay between different character.
Geoff has also completely reworked the NPC character sprites and animation as seen below: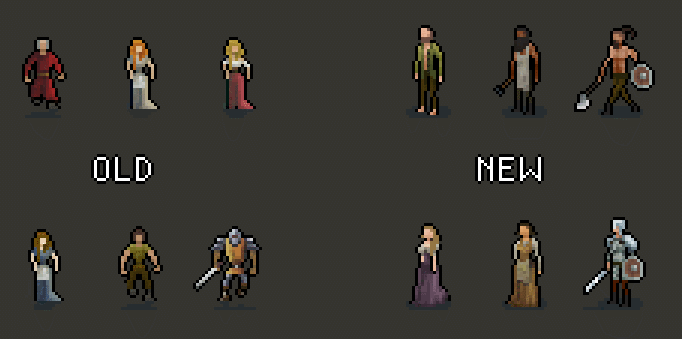 There is still 1 week left for the campaign, and you can back the project here.