Welcome to the second chapter of the ConnorORT Studios blog - where I talk about the development of my studio's new games! There's a lot of ground to cover for February, so let's dive right in.
Bam's Game
As noted in the previous blog, one of the games Leandro and I are working on is a farming sim with fantasy/adventure elements starring Bam the cat from Towards The Pantheon. Leandro has been working hard on the character art that will be used during dialog. Here's an example: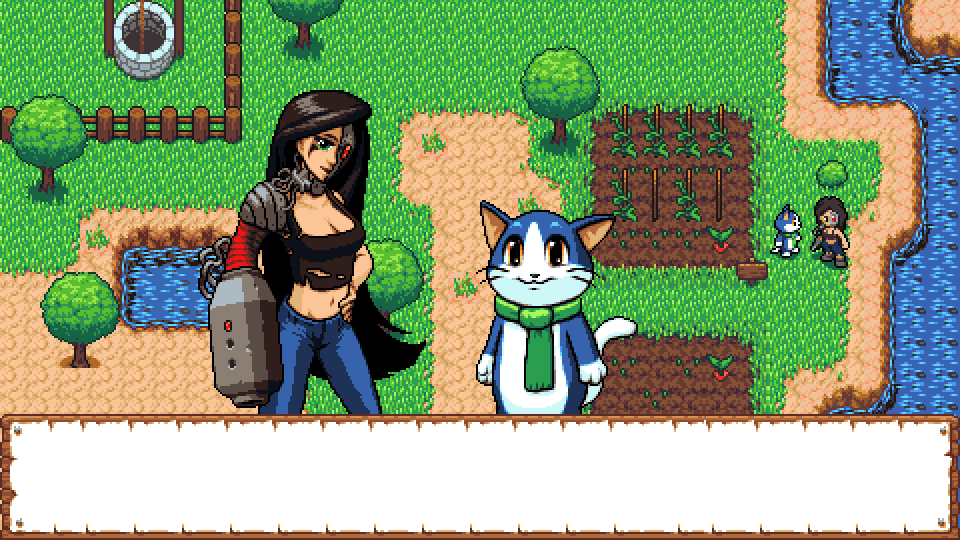 As detailed below, we've decided to switch from Unity to GameMaker Studio which means most of my time was spent learning to use Unity and sharpening my C# programming skills.
Additional time has been spent thinking about how to further set apart Bam's game from other farming simulators. I've been looking to games from my childhood such as Golden Sun and Black And White for ideas and am starting to come up with some interesting mechanics. At the end of the day though, these mechanics must be implemented and tried to make sure that they are fun!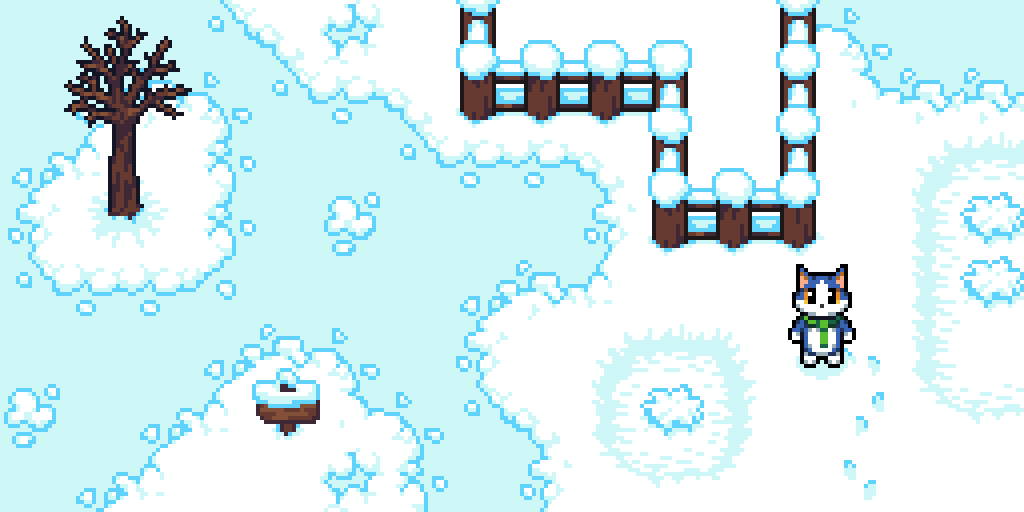 We're also brainstorming ideas for the actual name of Bam's game. We'd like to include Bam's name as possible and/or hint at the farming/fantasy aspects of the gameplay. Names such as Harvest Moon and Stardew Valley tell you that they are going to be comfy farming experiences, so we'd like to find a catchy name that sums up what the game is about.
Lastly for Bam's game, two more characters from Towards The Pantheon return! Bam's cousins Slippy and Bippy are along for the adventure, and their goofy antics will help in keeping your farming and exploring lighthearted and fun. Here's a look at the neutral dialog portrait for Slippy.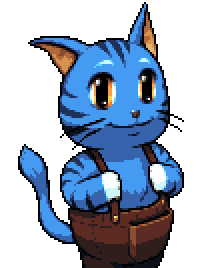 Purity Of Intent
The other game we are working on is a dark roguelike with survival horror elements called Purity Of Intent. Leandro began working on some concept art for Purity Of Intent while I have been fleshing out more design document details. While it's still too early to tell you much about Purity Of Intent, here's some concept art to tease you in the meantime!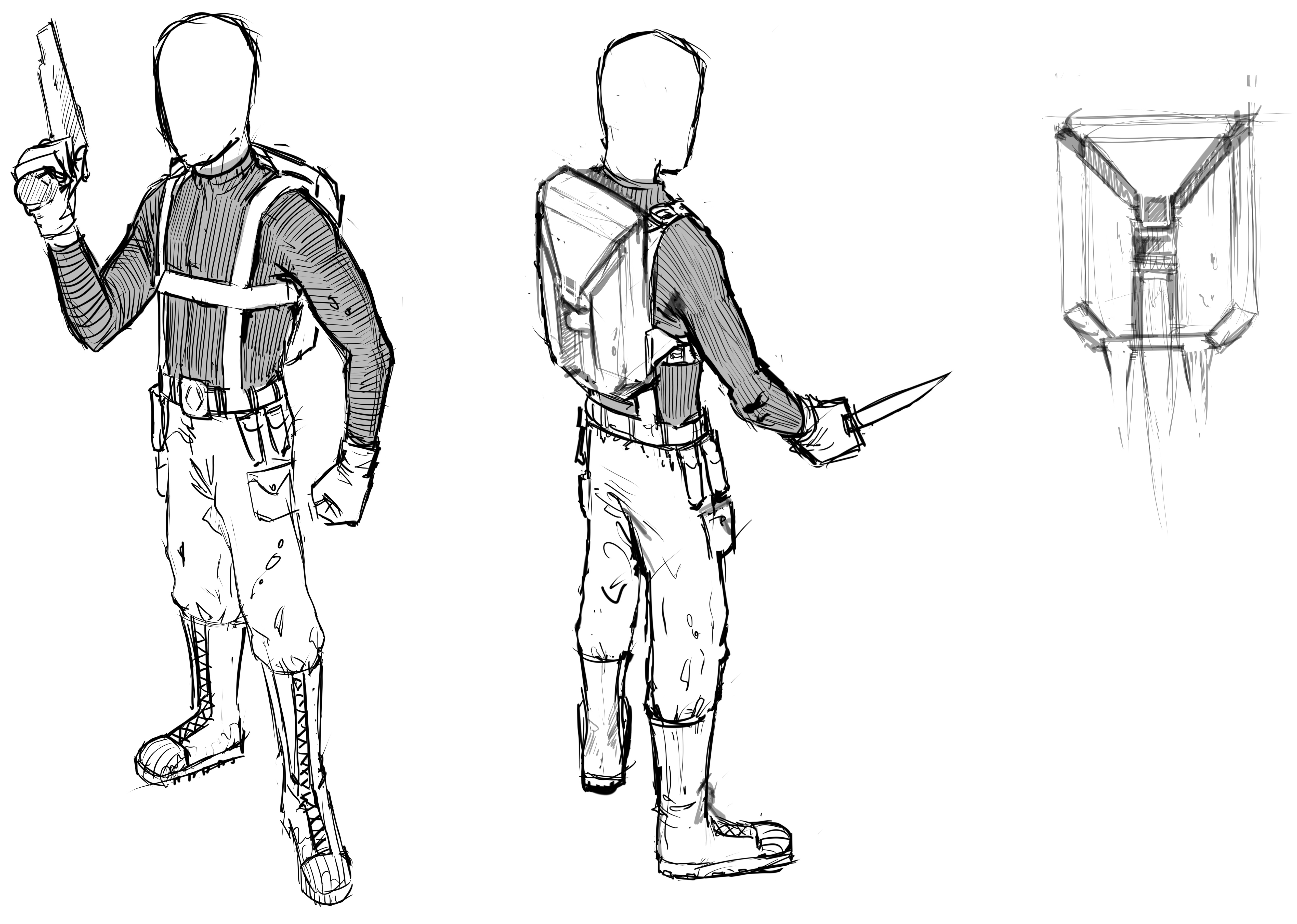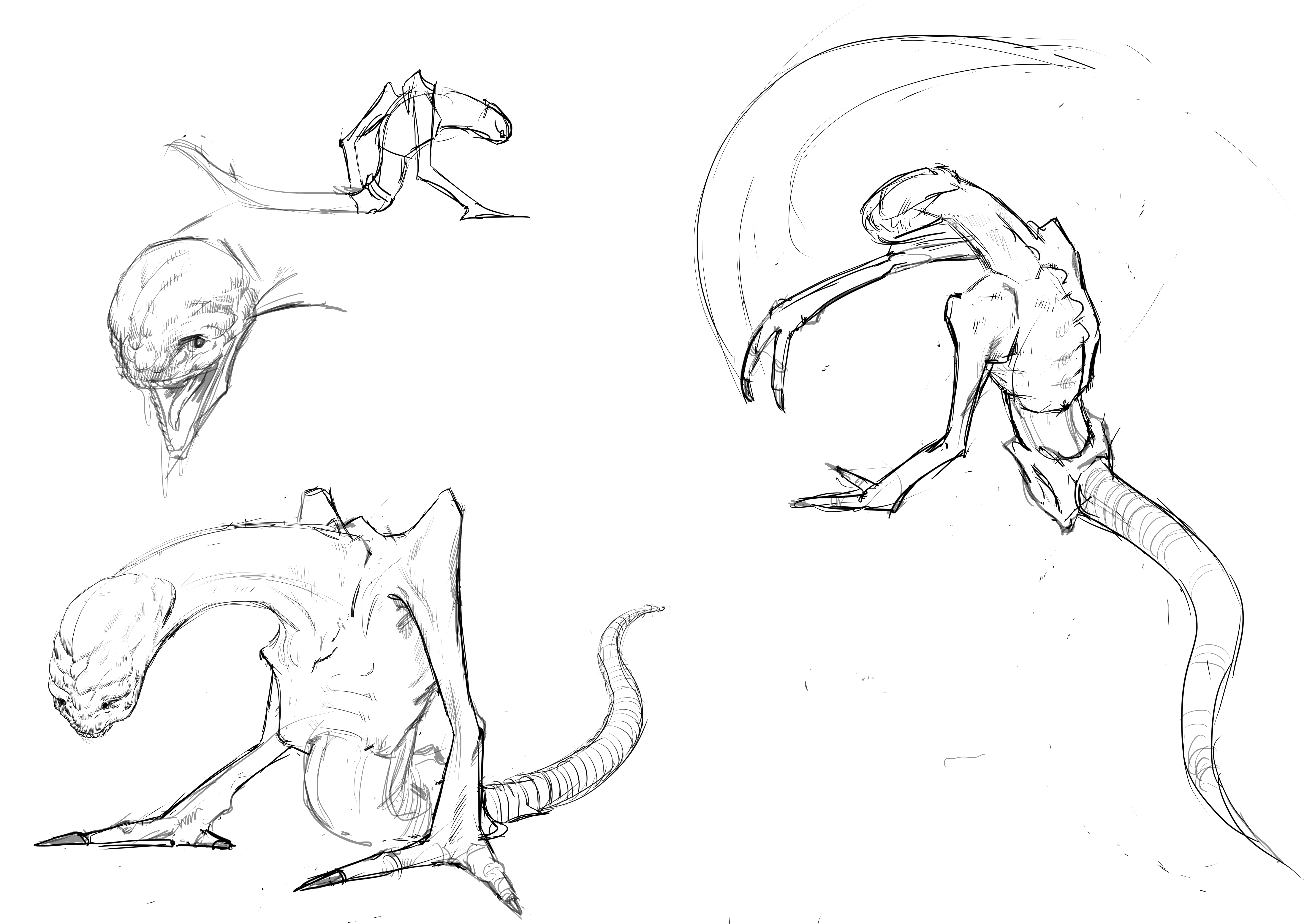 The Engine Switch
GameMaker Studio was used to create Towards The Pantheon and although I had experimented with other engines before starting Bam's game and Purity Of Intent, it felt like a no brainer to use that engine again. My familiarity and experience with it meant that I could jump right in and get to work.
Unfortunately I began running into issues with the engine and custom scripting language almost right away considering that Bam's game and Purity Of Intent are both much more complex than Towards The Pantheon. GameMaker Studio is fantastic for fast prototyping, small projects, and learning how to make games. Unfortunately the custom scripting language GameMaker Language is missing key features that are common to most programming languages. There are also aspects of GameMaker that seem to encourage poor programming practices such as coupling.
This blogpost is not meant to cast GameMaker Studio in a poor light as I will most likely use the engine again for smaller projects and would recommend it to new developers. It has simply become clear to me that the features of Unity, along with the power of a full language such as C#, will be necessary going forward. I also looked at YoYo Games' 2019 roadmap for GameMaker Studio and feel the company is focusing on features and aspects that aren't geared towards my interests and needs.
I've been spending much of February learning more about how Unity works and what features it has over GameMaker Studio, as well as brushing up on my C# skills. Fortunately I have a strong background in C++ and Java from my early game development and university days, so switching over to C# feels natural. There's also the fact that I'd like to potentially work on 3D and/or VR games in the future so I've known that a switch to Unity (or Unreal) was inevitable.
That's it for this development blog, be sure to let us know what you think so far, and share the blog with your friends as we'd greatly appreciate that! You can follow myself, Leandro and ConnorORT Studios on social media for more frequent updates!
You can follow ConnorORT Studios on Twitter, Facebook, Instagram,
You can follow Connor O.R.T. Linning on Twitter, Facebook, Instagram, Twitch, Tumblr, Youtube
You can follow Leandro Tokarevski on Twitter, Facebook, Instagram, Twitch, Youtube