Hello, everyone

TL;DR - wishlist Cold Shell on Steam Store.steampowered.com :)

After running Cold Shell tests last night I've got some good results (performance and bug-free wise), so I'm now finally confident with the game's base mechanics working alright. Having a solid working base now, I've opened the Steam page, for people to see and wishlist the game. By a "Solid base" i mean that roughly 60% of the game is working as intended.

And here goes the update part of the blog.

Since Cold Shell doesn't have that much of dialogues, a chunk of lore will be told with environmental storytelling. If you take your time to look around and under your feet, you will see things that will hint your about the world and stuff happening in it.
Graffitis, makeshift barricades, street thugs. Something is happening, for sure.

Glass walls were updated a lot. Now more interactions will destroy them and with a better feel.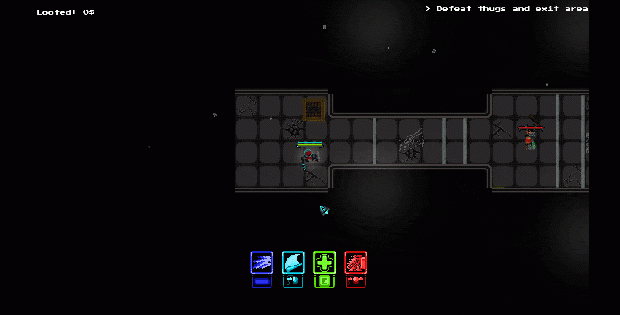 Enemies can "see" you but can't walk through glass, until it's destroyed.
My testing scene for glass grew large, so it's a secret level now. Filled to the brim with enemies and with a solid reward in the end.

DLC the cat will now try harder to catch your attention if you have stat points to spend.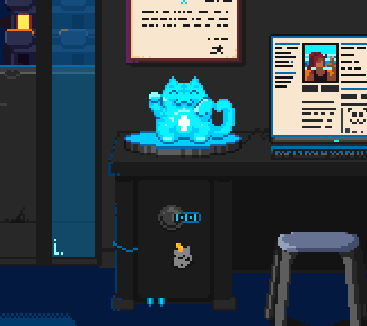 It's harder to miss it now :)

Here is a level 10 armor set.
All those armor plates will lower the incoming damage.

The "bed" animation in room is updated.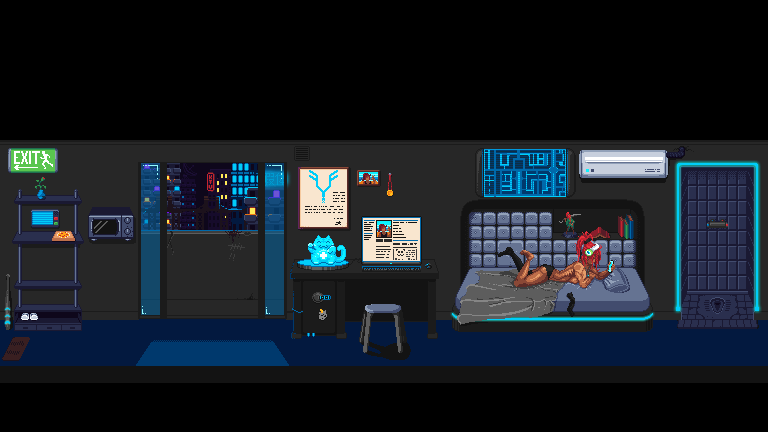 Chilling after all the bloodshed is important!

That's it for now, will keep you updated on how it goes on!
Wishlist Cold Shell on Steam - Store.steampowered.com
Thank you for reading it all the way here. It means a lot to me.