Hello, everyone

TL;DR - boss updated, more significant parts of his kit are listed and illustrated in that post.

As one can see from my previous articles, I'm actively updating visuals and gameplay. Now it's time to give the first boss a facelift.

You will encounter that bad guy in about a minute after starting the game. I've designed him to be pesky but totally defeatable. Perfectly boss encounter now should work like that:
1 - Oh, a boss, cool!
2 - So, he can shoot me down in like 2 seconds, ok.
3 - I can hit him while he charges his power shot, good
4 - So he has phase two, alright
5 - Got him, yay!

Go go boss update!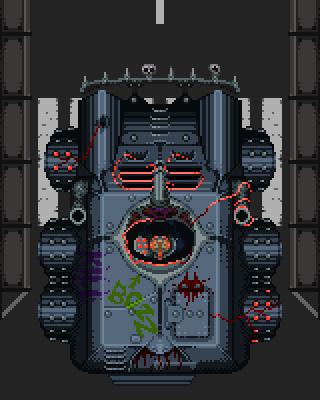 The 1st phase is armoured vehicle with a machine gun. To match game's story it looks highjacked and "adjusted" to street thugs' style.
Second phase attack now looks more dangerous. Boss is not just punching you, but hits with a metal claw-hand.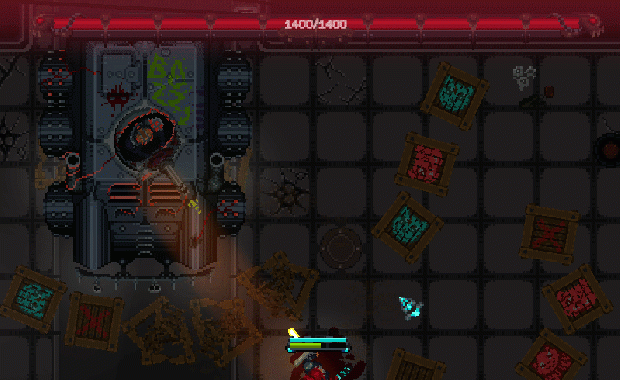 On the stage, while shooting boss has a knockback from his weapon, that looks better.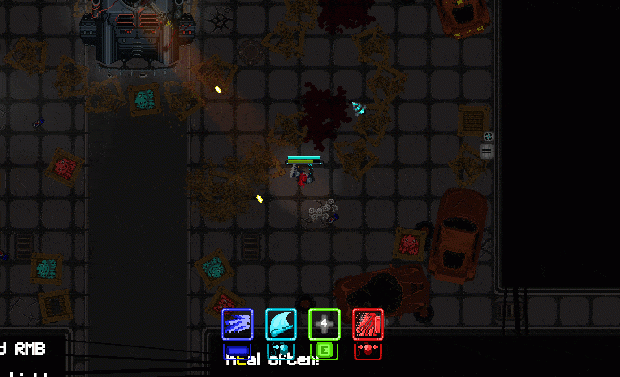 Also, boss is not just shooting at you all the times anymore. Now he has a charge-and-shoot attack that gives you a window for some more or less safe time to retaliate. This attack has a pin point marker to display the epic center and the spotlight brightens up and down.

And yes, people who would try to stand in the red marker to see if the attack is really so powerful as it looks will be one-shotted. I've made sure of that :)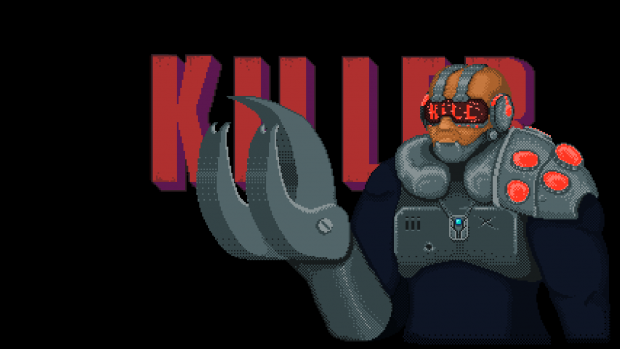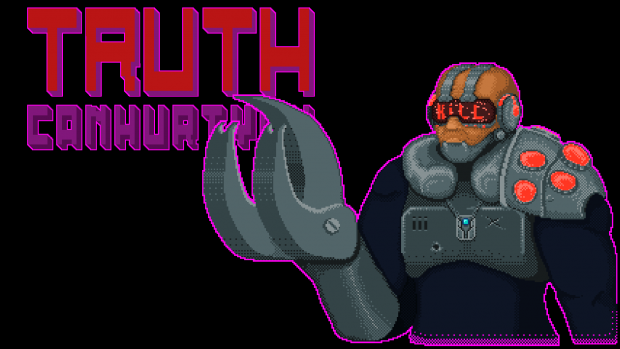 Boss'es roll in image was updated. There was a long debate about his name. Default name "Killer" sounded somewhat off, and lazy. I even asked people on social media and got couple dozens ... interesting options. In the end the artist suggested to revolve that bad guy's name around "smth that can hurt you". After like 3 seconds in google I've found out that the answer is truth. So his name is Truth. Truth can hurt you.


Summing things up. First boss got his action kit updated. He should be much visual and understandable to fight against now. This was a really huge part of work focusing on updating demo. I totally understand that my articles looks sort of chaotic, but i (and the artist) roar through tasks needed to let everyone interested to play demo version. And get some feedback (mb some bug reports as well).

There still is a handful of task on the way, but the heavy part is done. I hope to release the demo in a month (or two months if thing will roll downhill for whatever reasons).

Thank you for reading it all the way here. It means a lot to me.