Hello, everyone

TL;DR - happy new year and check out the new updates of Cold Shell !

Engine i use (Construct 3) got several nice updates with shiny new features that i was NOT prepared for, but i try to put them to some good use.

C3 is a very good 2d game engine, so the recent addition of z elevation (not 3d but looks pretty close to it) caught me off guard for a moment.

The most straightforward way to use it is for parallax backgrounds. My game is top-down, so there are not so many close to zero backs used.

So i've used the most sophisticated and technologically advanced software available to design a level using the z elevation feature. Here is a screenshot from it: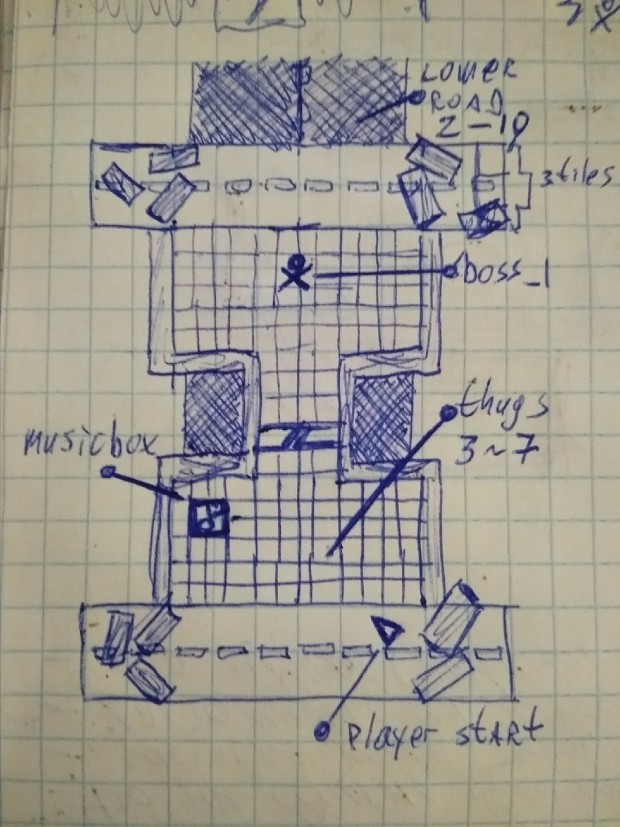 Yeah, good old pen and paper. You got me :)After some serious tinkering I've put it in motion: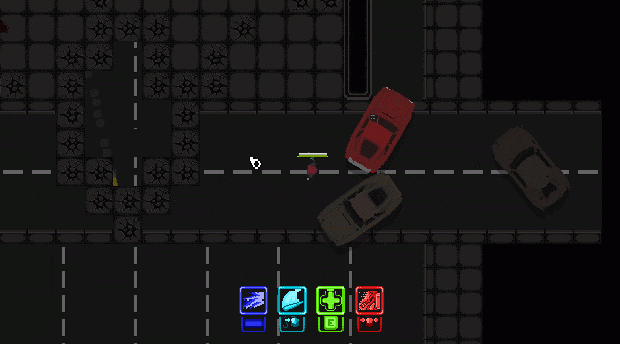 Meanwhile my artist started to update player's sprites starting with the walking animations with and without shield.
For some time i had an idea to implement traffic drones. The game is set in a distant future and another planet so a futuristic touch there and there won't hurt.
Z elevation + traffic drones was a no brainer for me after the bridge level.

Here is how those traffic drones look in game.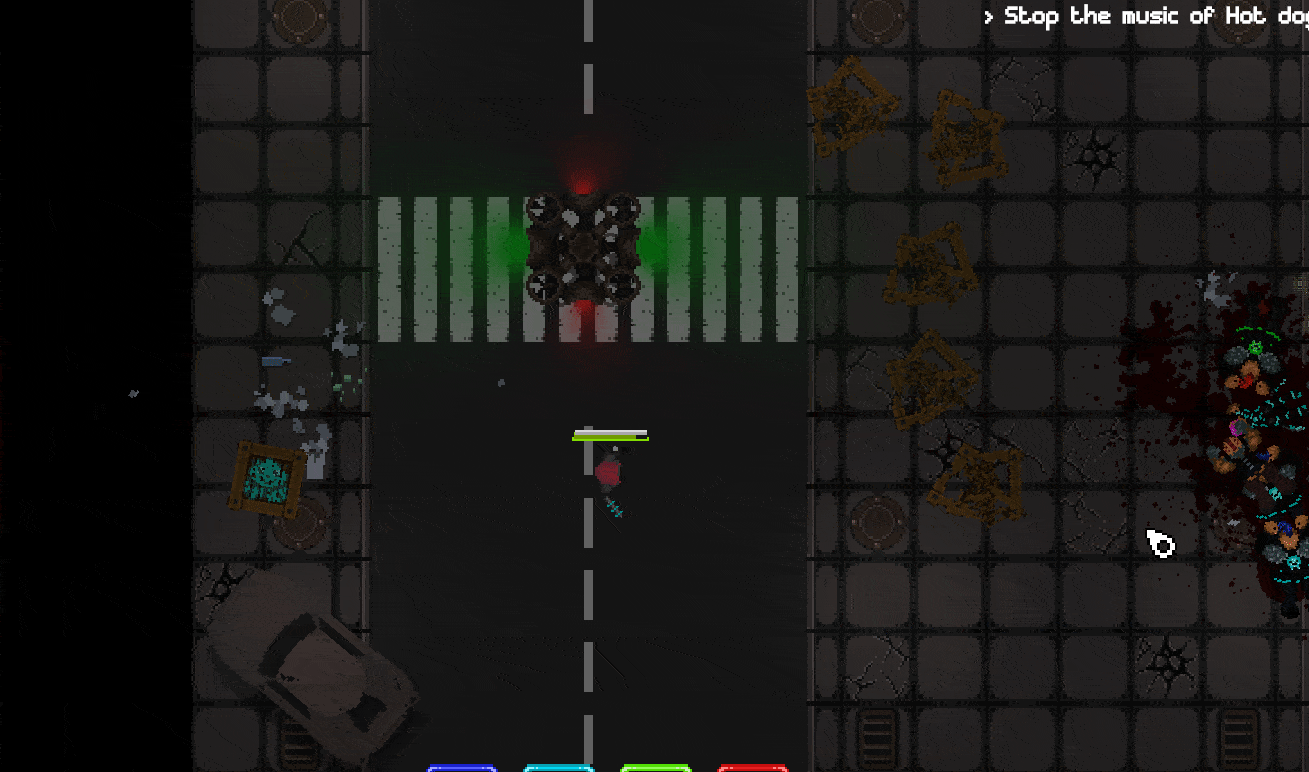 And a more of some static view to check out the floating: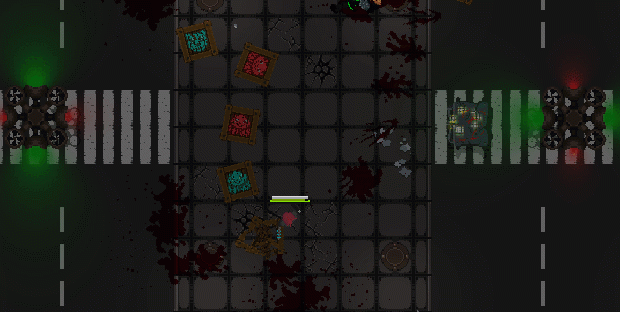 Also, the artist have updated old blood sprites. Now the round pools are diversified with some sharp splatters. For the sake of diversity. And they do a better job displaying the aggressive battles going on the screen.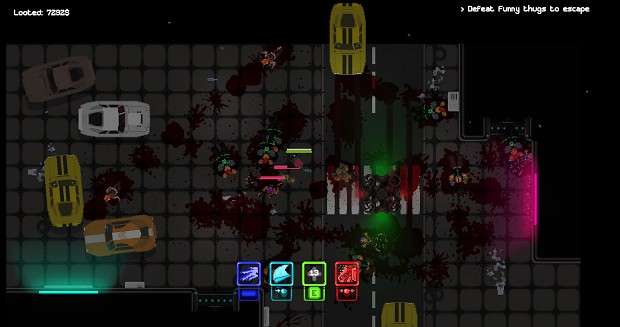 That's it for this blog post. Well done reading it all the way here. It means a lot to me.