Hello, everyone

TL;DR - Wishlist Cold Shell on Steam > Cold Shell Steam page :)

Here is an update article on the Cold Shell development. Let's jump straight into it.

I've updated the intro cutscene.

The intro is the first scene that the players will see in the game. This very variant is the 5th take on it.

Helicopters. They do fly around sometimes. When you reach a certain story milestone, they will start dropping additional corporate mercs into the fight on the act 1 levels.

That's because one of the corporations will hate and hunt you.

A new set for the room customization. 4th. Asian/Japanese style.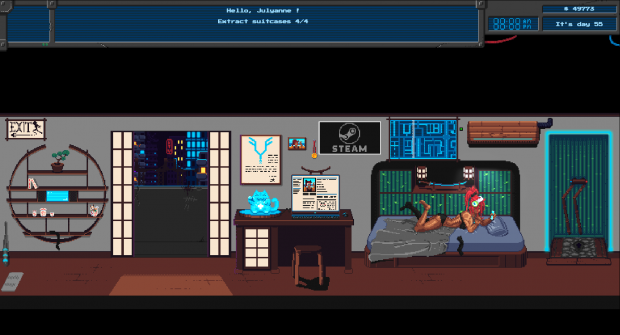 Unlocked after winning a secondary arena match. I mean it's not mandatory to complete the game - optional side quest, if you like.

Now, when you choose a tripod for a skill, this skill's icon will reflect the change during battles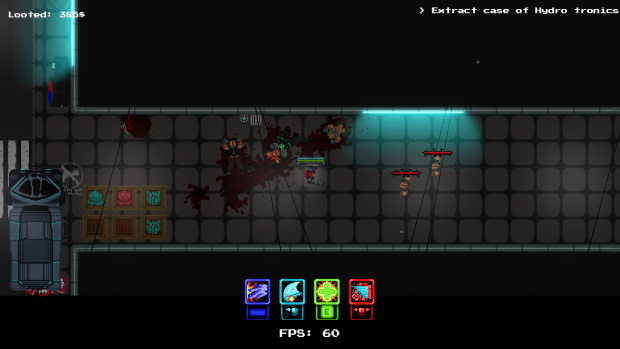 I've made it, because it was quick and fun to do, adding some visual coolness to the game.

Charged bash now has a wind up animation. So you can visually tell that that your attack is charging.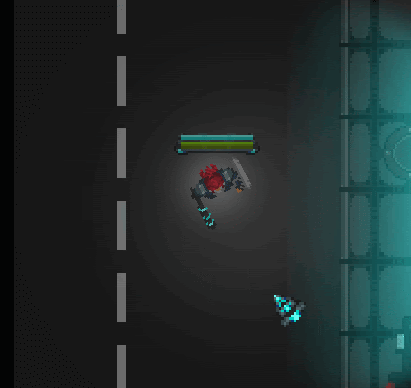 I was asked to add some visual indication to the charging process by people who watch the game development closely.
===
That's it for now, will keep you updated on how it goes on!
Wishlist Cold Shell on Steam > Cold Shell Steam page :)
Thank you for reading it all the way here. It means a lot to me.