Hello, everyone

TL;DR - Wishlist Cold Shell on Steam > Cold Shell Steam page :)

I am back on track developing the game (i had some real life problems a month ago, all is fine now). I've put lots of effort to improve game UX (feel and usability) based on the feedback i got recently. Eventually i grew tired of that and i am re-focusing on creating actual content (enemies, levels etc).
abc

Anyways, if you are here for the gameplay trailer, then here it is - looks better in fullscreen. Also volume warning - the music is pretty loud.

I've got a youtube link, if you need one - Youtube.com

Moving on, here is a short video of the Flakhit - it's a skill tripod, changing your "normal" charged bash skill a bit. Adding a flak explosion to the damaged enemy (even if the enemy has died in the process). Extra useful in corridors.

Another version explodes the Flak immediatelly on hit, with no fuse time.

Pause menu now has options for enemy and player hp bars opacity.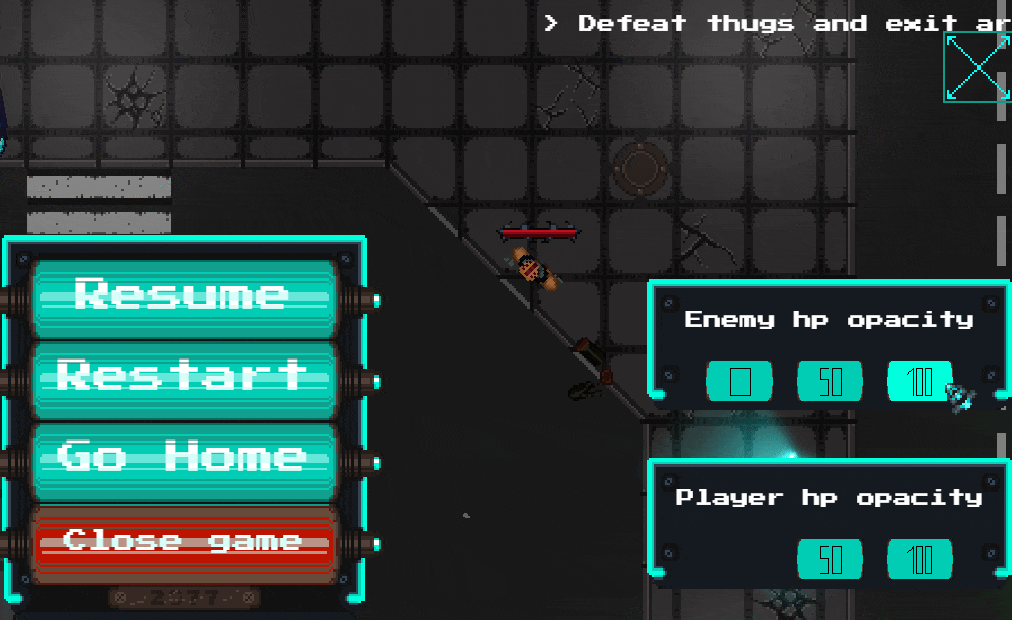 Just in case if you want to see it less.

A new enemy for the act 2 (corporate offices). The shielder. Generally a weak enemy, with low attack (but high hp). Your typical tank.

But if you'll decide to use a damaging skill on that enemy you will face his shield charge at you. It is hard to dodge, and hits like a truck. Be patient and you will be fine. Impatience will be punished.

And the rain. I wanted to do this for a long time, but had more important things to do. Due to some limitations it won't rain everywhere and anytime. But some levels will have rain on.

If you ask me - the rain combines pretty well with the cyberpunk setting :)
===
That's it for now, will keep you updated on how it goes on!
Wishlist Cold Shell on Steam > Cold Shell Steam page :)
Thank you for reading it all the way here. It means a lot to me.