Hello, everyone

TL;DR - Wishlist Cold Shell on Steam > Cold Shell Steam page :)

I keep on the development and it's just about time to write a new progress log here.

The game now has the perks menu. They are like passives for your characters, lowering cooldowns, making you run faster or jump further. You get one "battery" at start, and can find additional ones in secret levels scattered among the normal stages.
Perks make the game a bit easier and, sometimes, fun to play.

Office levels now look like offices a lot more. With more stuff you would expect to see in an office, like water coolers, sofas, pots with plants and some more stuff lying on the floor like mops and dropped smartphones.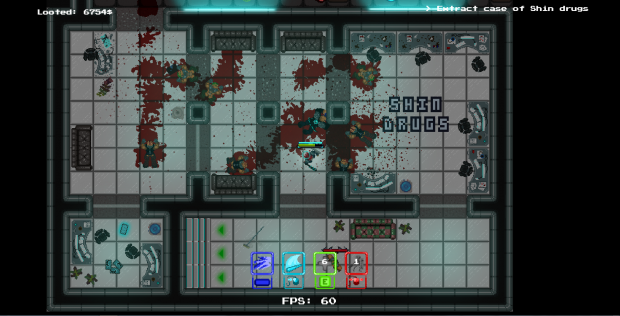 And yeah, most (but not all) of the office furniture can be destroyed during your battles, turning a well furnished office into a battlefield scenery in mere seconds.

There are always some hiccups during development. So, here i tried to make a bleeding effect to the enemies. The idea is simple - you hit an enemy, the enemy starts to bleed, losing some hp in the process.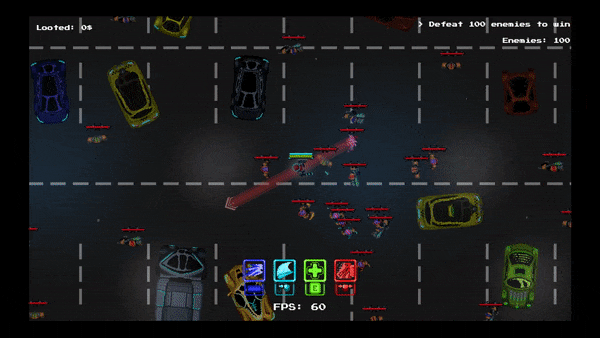 But in this try every single enemy on the level started to bleed, instead of only the affected one. just look at the fps drops :) Ofc - this is already fixeed, just wanted to share - it looks sort of interesting to me.

Ok, let's get back to the offices. Since i work in an office myself, i have once found out that if you hit a cooler bottle with a bat, the bottle will fly around the interior, jumping of the walls and other solid objects it hit along it's way.

So, with no hesitation, i've implemented the "flying cooler bottle" mechanic in game, for fun and feel :)

And, to conclude this article, i want to share a new office enemy. It's a regular corp trooper, with the straightforward "run to the player and bash" AI.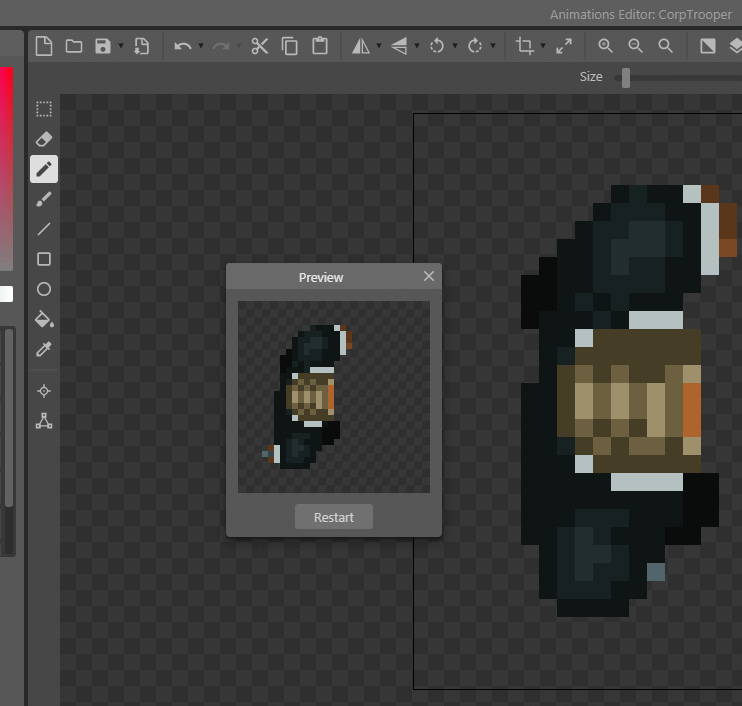 Because the offices need corporate security, not some dirty street thugs, running around.
That's it for now, will keep you updated on how it goes on!
Wishlist Cold Shell on Steam > Cold Shell Steam page :)
Thank you for reading it all the way here. It means a lot to me.