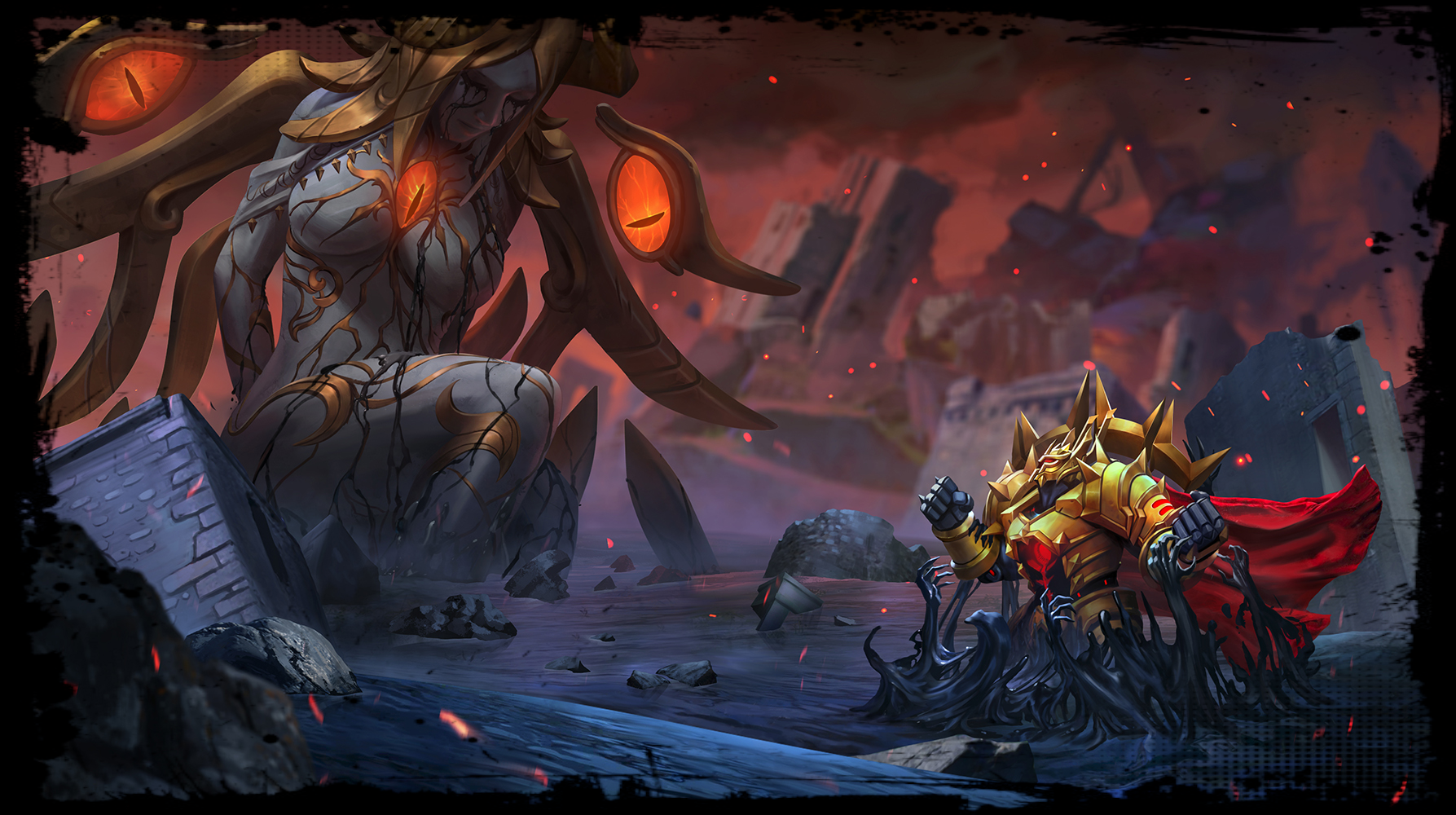 What's up Deities?
With this post we want to continue our series of character profiles which give a small insight of the background of each playable character in our dark fantasy/sci-fi singleplayer and multiplayer real-time strategy & rpg hybird LIQUIDATION, a game in which you take the role of a Deity to bring back balance to the devastated and war-torn world of Vea´.
---
Twilight Queen Shira Ailwing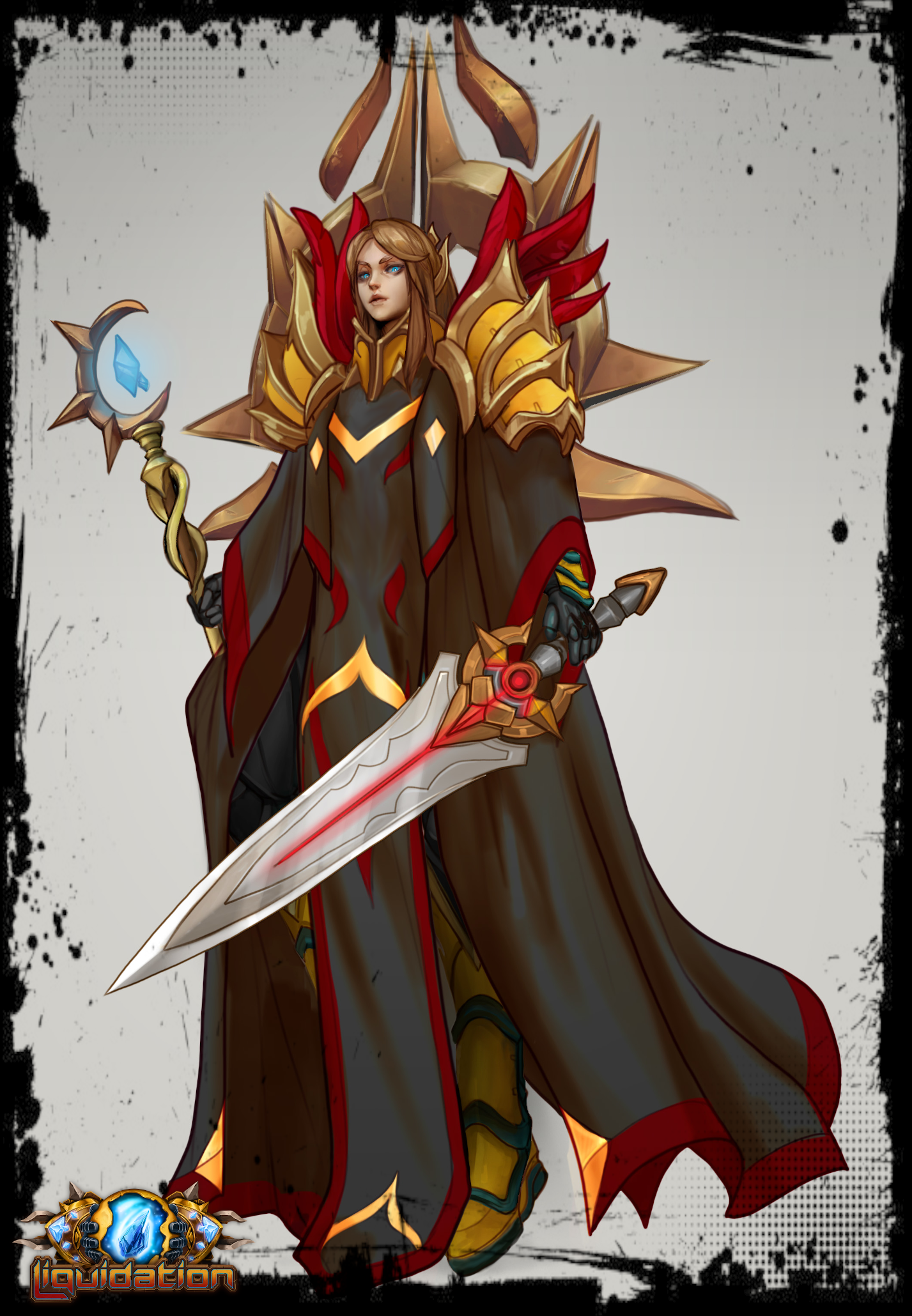 Race: Human
Age: 2,267 years (Immortal)
Origin: Pryht
Height: 281 cm
Weight: Unknown
Gender: Female
Bloodtype: A+
Pronouns: She/Her
Affiliation: Twilight Crusade
Occupation: Twilight Queen (Leader of the Twilight Crusade)
Relative(s): Dominus (Brother), Gishmel (Father)
---
Personality: Shira used to be inquisitive with a thirst of knowledge, hard to be sated by her father who taught her the ways of elemental magic. Her love for dancing went so far that she would combine it with her arts of magic, granting her the title of Fire Dancer.
However, her personality drastically changed after her father's death, becoming reclusive and filled with hatred for those who turned their back on them in their hour of need. When Antonius de la Karol granted Shira and Dominus the throne of the Twilight Crusade, she showed her true cold and merciless self.
Likes: Dancing (pre-timeskip, Studying Magic (pre-timeskip), Wisdom
Dislikes: Lies, Cowards, all the other races (post-timeskip)
Background: Shira is a human sorceress, master in the arts of elemental magic, the leader of the Twilight Crusade alongside her brother Dominus and widely regarded as one of the most powerful sorcerers in the world, having studied under her father Gishmel.
Accursed by her own father to immortality, Shira found that the resource of Quenrium could offer her and her brother relief thus initiating their relentless search for Quenrium which
escalated into a war with the Scourge. She holds a deep grudge against everything that is not human, going even so far that she would exterminate an entire race to still her vengeance.
---
Wishlist it now:
---
In case you own a Discord account feel free to join our community
here!
Twitter
Facebook
Instagram