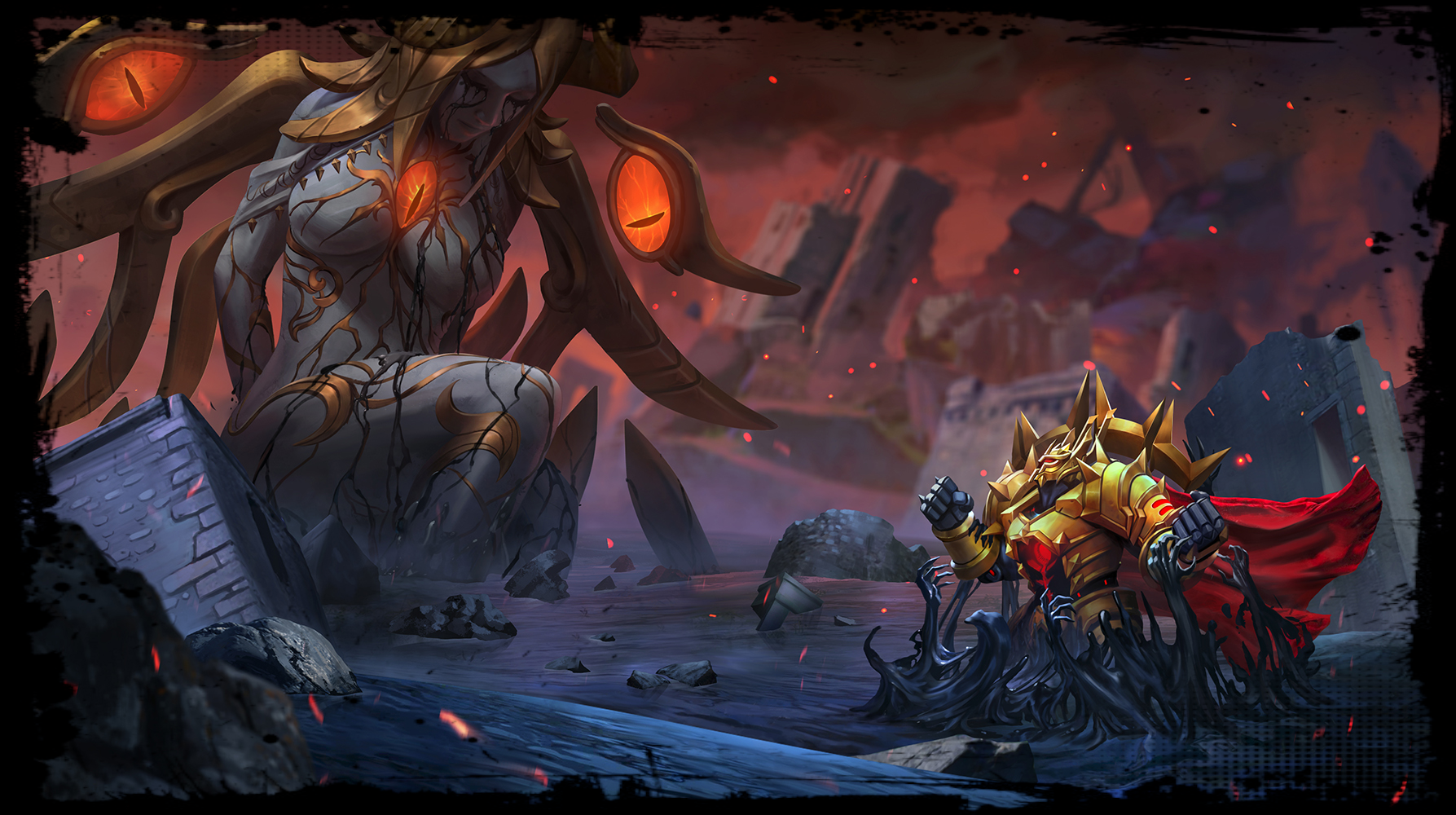 What's up Deities?
With this post we want to continue our series of character profiles which give a small insight of the background of each playable character in our dark fantasy/sci-fi singleplayer and multiplayer real-time strategy & rpg hybird LIQUIDATION, a game in which you take the role of a Deity to bring back balance to the devastated and war-torn world of Vea´.
---
Twilight King Dominus Ailwing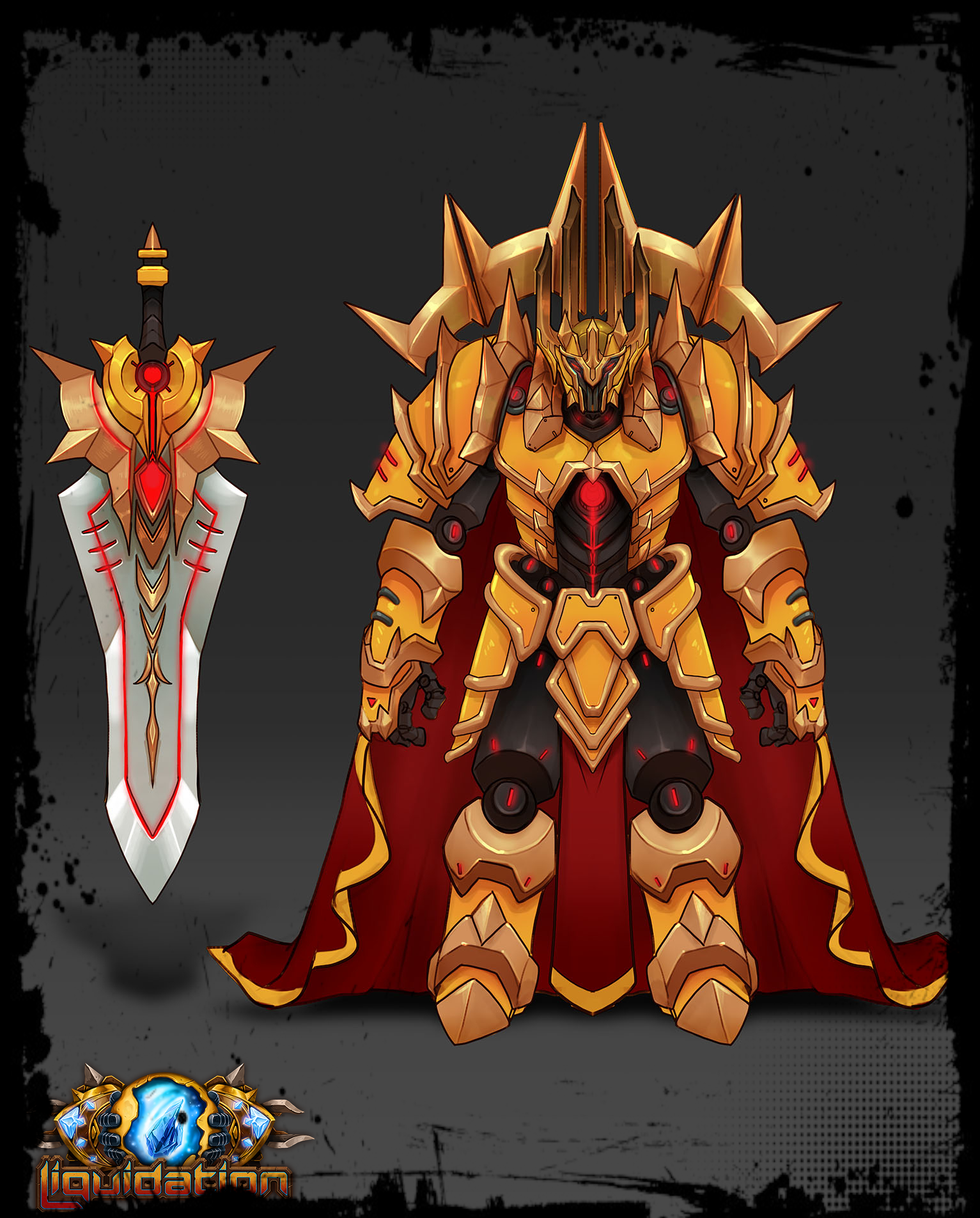 Race: Human/Soul-eater
Age: 3,161 years (Immortal)
Origin: Pryht
Height: 332 cm
Weight: Unknown
Gender: Male
Bloodtype: A+
Affiliation: Twilight Crusade
Occupation: Twilight King (Leader of the Twilight Crusade)
Relative(s): Falira (Lover), Shira (Sister), Gishmel (Father)
---
Personality: Dominus' personality is conflicted due to the nature of his being, he usually cycles between an apathetic state and a more emotional one. Despite this inner conflict he tends to be very focused on the events unfolding and is a master strategist on the battlefield. From the teachings of his father Dominus tends to be protective of those close to him, even going so far to willingly give his life for theirs.
Likes: Honor, Discipline, Swordplay
Dislikes: Lies, Losing control, Individuals without honor
Background: Dominus is a human cursed with immortality, brother to Shira, son of Gishmel, beloved of Falira and current bearer of the Curse of Life.
Dominus never learnt the art of magic as he was denied this by his own father but was instead told myths of ancient times.
When Gishmel died, Dominus and Shira ascended the throne but failed to uphold the Church of Illuminus. They later formed the Twilight Crusade to vanquish the monstrosities of Ulkatan and return peace to the realm.
Throughout his rule he held a close relationship with the elven woman Falira who was saved by Gishmel from the Tempus Cage ages ago. Though once told by his own father that no soul-eater should ever engage in love he ignored this fact and continued.
After the war against the Jul'avum Empire and its allies and the consequent event of the Splintering, Dominus held a firm grasp on the throne to overpower the Crusade's enemies.
---
Wishlist it now:
---
In case you own a Discord account feel free to join our community
here!
Twitter
Facebook
Instagram