What's up Deities?
With this post we want to continue our series of character profiles which give a small insight of the background of each playable character in our dark fantasy/sci-fi singleplayer and multiplayer real-time strategy & rpg hybird LIQUIDATION, a game in which you take the role of a Deity to bring back balance to the devastated and war-torn world of Vea´.
---
Twilight Commander Lady Falira Armath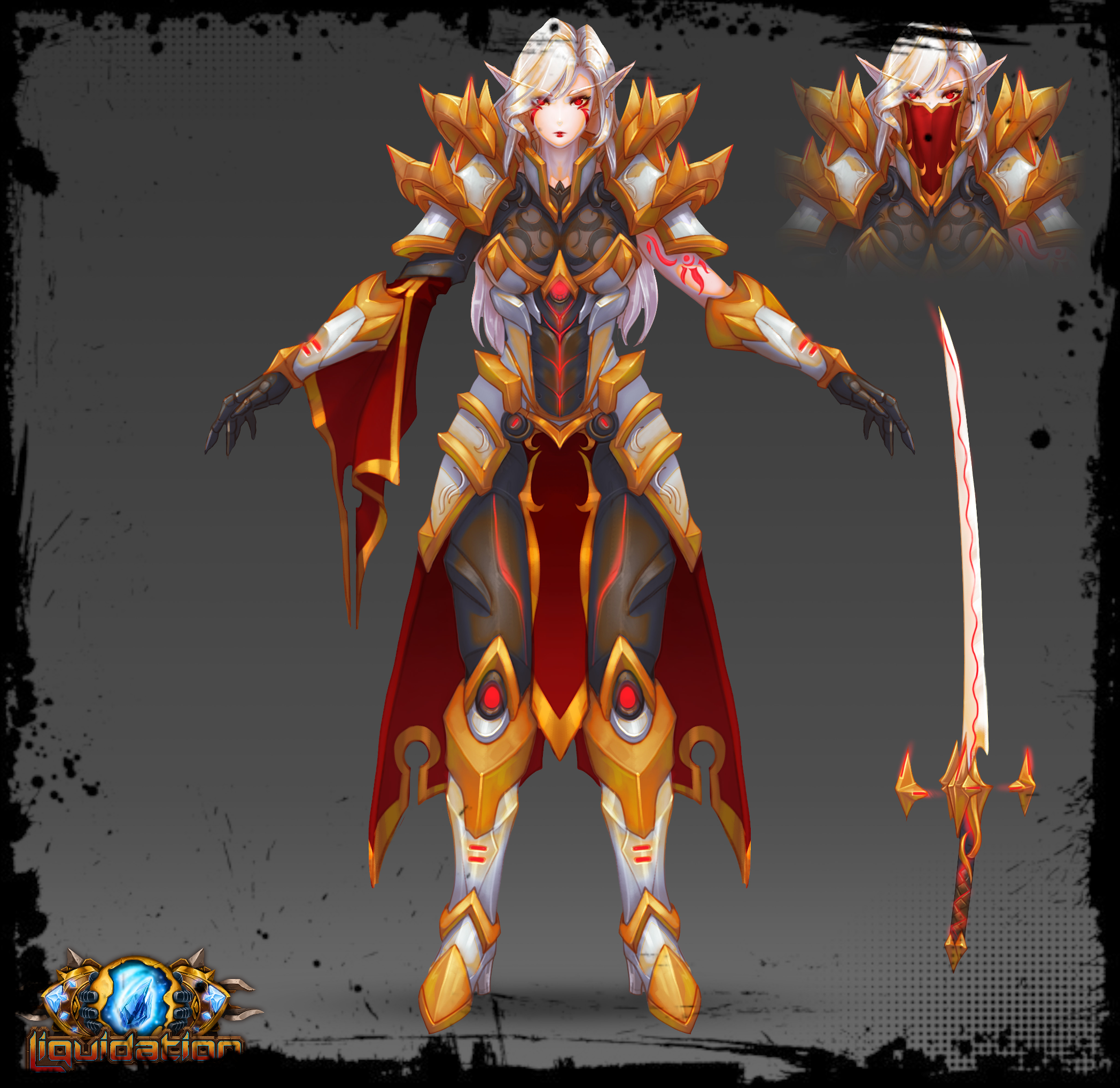 Race: Elf
Age: 9,264 years
Origin: Amir
Height: 228 cm
Weight: 66 kg
Gender: Female
Bloodtype: B-
Affiliation: Twilight Crusade
Occupation: Advisor, Twilight Commander
Relative(s): Dominus (Lover). Brandon (Master), Gishmel (Father Figure)
---
Personality: Unlike other elves which usually tend to be conceited and aggresive Falira has a dignified, high-minded air about her, and she evaluates her surroundings and those around her before she acts.
Likes: Smart individuals, Blood, Swordplay
Dislikes: Racism, Individuals without honor
Background: Lady Falira is an elven knightess, the High Commander of the Twilight Crusade and the secret lover of the Twilight King Dominus.
As one of the last surviving elves, Falira and her companions were imprisoned by a spell of unknown origin for several centuries until the father of Dominus and Shira freed her.

Out of gratitude she pledged loyalty to him and was subsequently granted the rank of High Commander and has since been acting as a close advisor to him and his children.
However, she is disdained by the majority of the Crusade for her elven nature but is tolerated by them due to her rank and relationship with the Ailwing family.
In case you own a Discord account feel free to join our community
here!
Twitter
Facebook
Instagram