Dev Update Video 7
Blacksmith
Blacksmith shop added to town
Crafting and Upgrading both
Redesigned and built for intuitive design
Added (silly) description texts to every item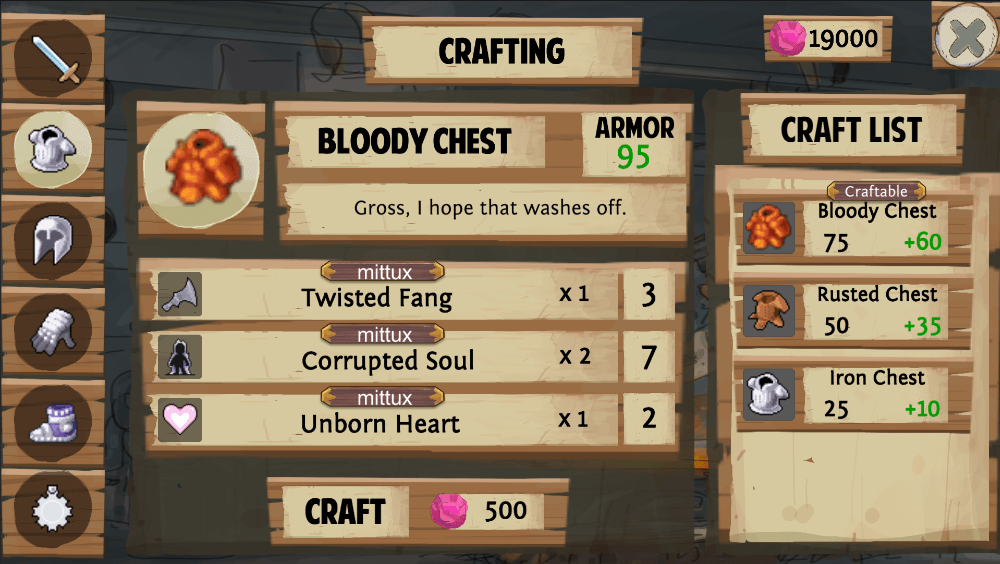 UI Pass
To match with the new – but still temp – UI added for the Blacksmith, all UI through the game has been updated to match
Resolution Size Adjustments
Previously the game was only fit for 1920 x 1080 resolution
Now through Unity's settings it fits to most screen sizes to fit a multitude of monitor and phone screens properly
Challenges
Design and Direction – initially I was planning to combine everything into 1 single crafting/inventory system due to how the original crafting and inventory systems were very similar.
From having a difficult time combining them and making them more intuitive design wise, I then thought about the separation and building upon the idea of a Blacksmith concept piece of art we had. With that, it allows making any type of craft system I would like without having to worry about combinations, and it gave me the ability to cleanly list crafting and upgrading as 2 options within that. I'm also able to show a larger list of items, and show descriptions to each item – which I used similar to Disgaea to add in humor to the world.
Another idea past this, was to further improve your equipment through enchantments using an enchantress in another unique shop, but that will be a future addition.
Next Up
Continuing on from more feedback, I'm now aiming to improve the harvesting style within Dreamland into a more enjoyable and engaging system, especially for the PC version.
I'll also try to add another Victory Sequence update, which will include a chest for the player to bash open after defeating a boss with loot that plops out.
And the last addition tech wise will be to auto loot/collect loot, so there won't be a need to mass click/tap to collect everything that flies out afterwards.
Animations have begun now – maybe not this build but the build after should have some Gallow animations to replace the first temp boss art.
Art wise we're looking at creating our first trailer, finalizing the second boss, and replacing remaining free temp art assets with roughs to match the rest of the game world.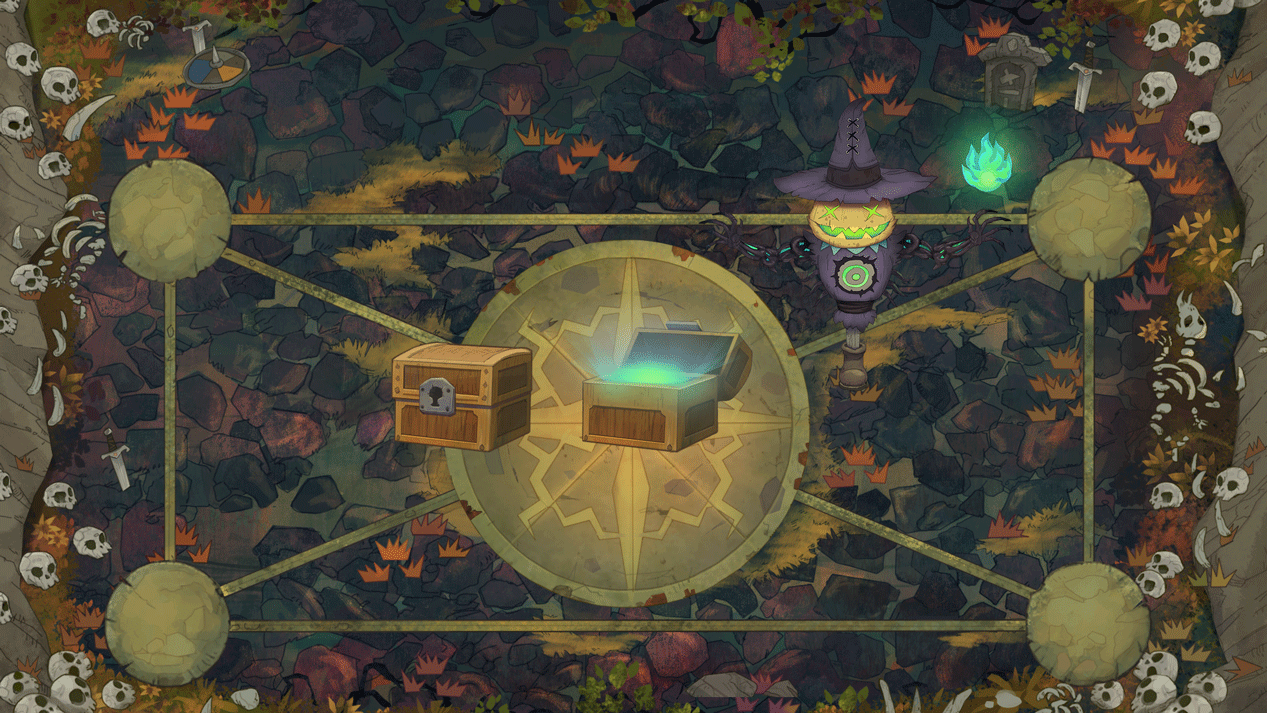 Last Note
Adding in some art here as well in case you haven't seen it yet.
Final design for Gallow – animation has started on him to be our first boss.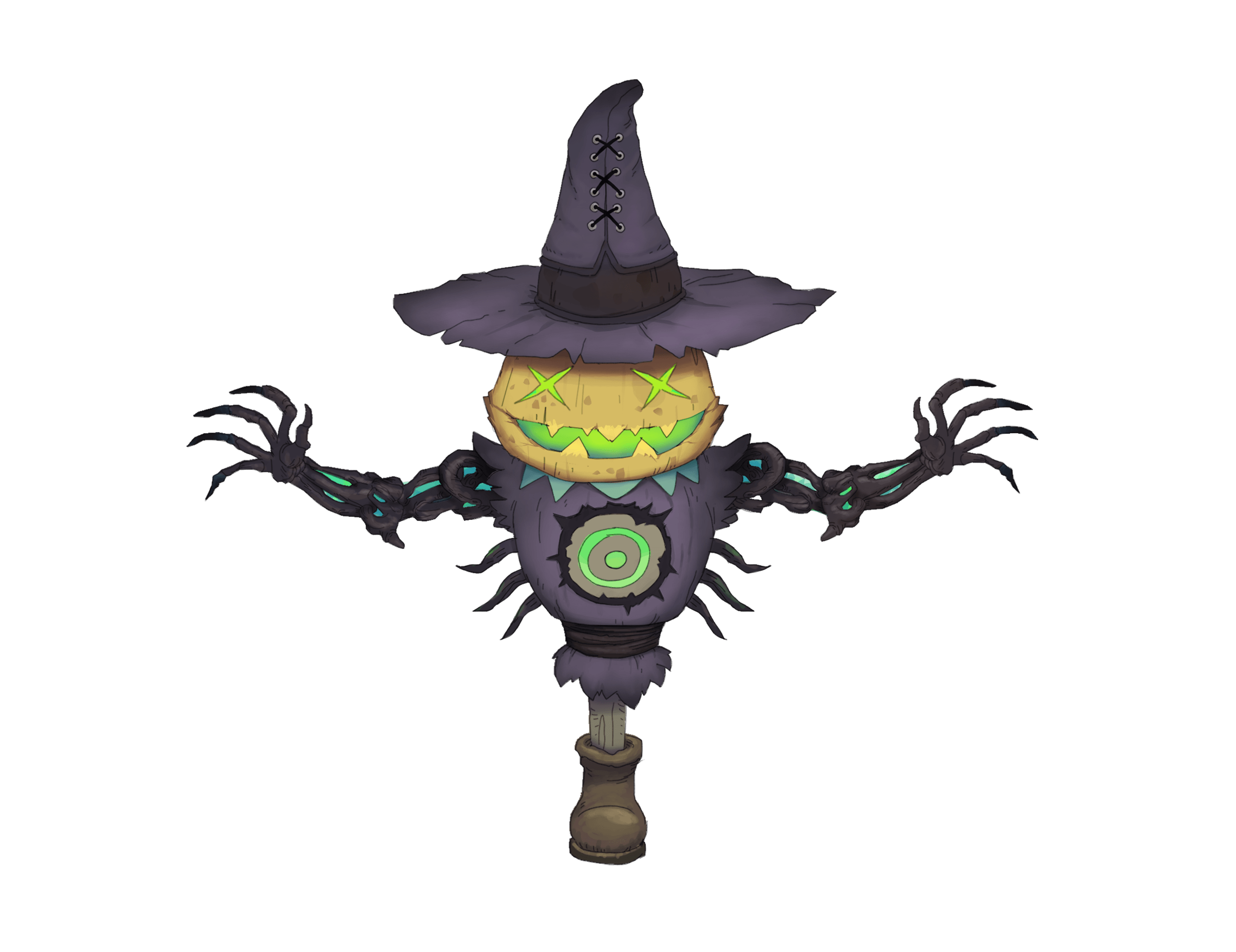 Concepting out Boss 2 as a Blob type boss, here is the art for his designs so far.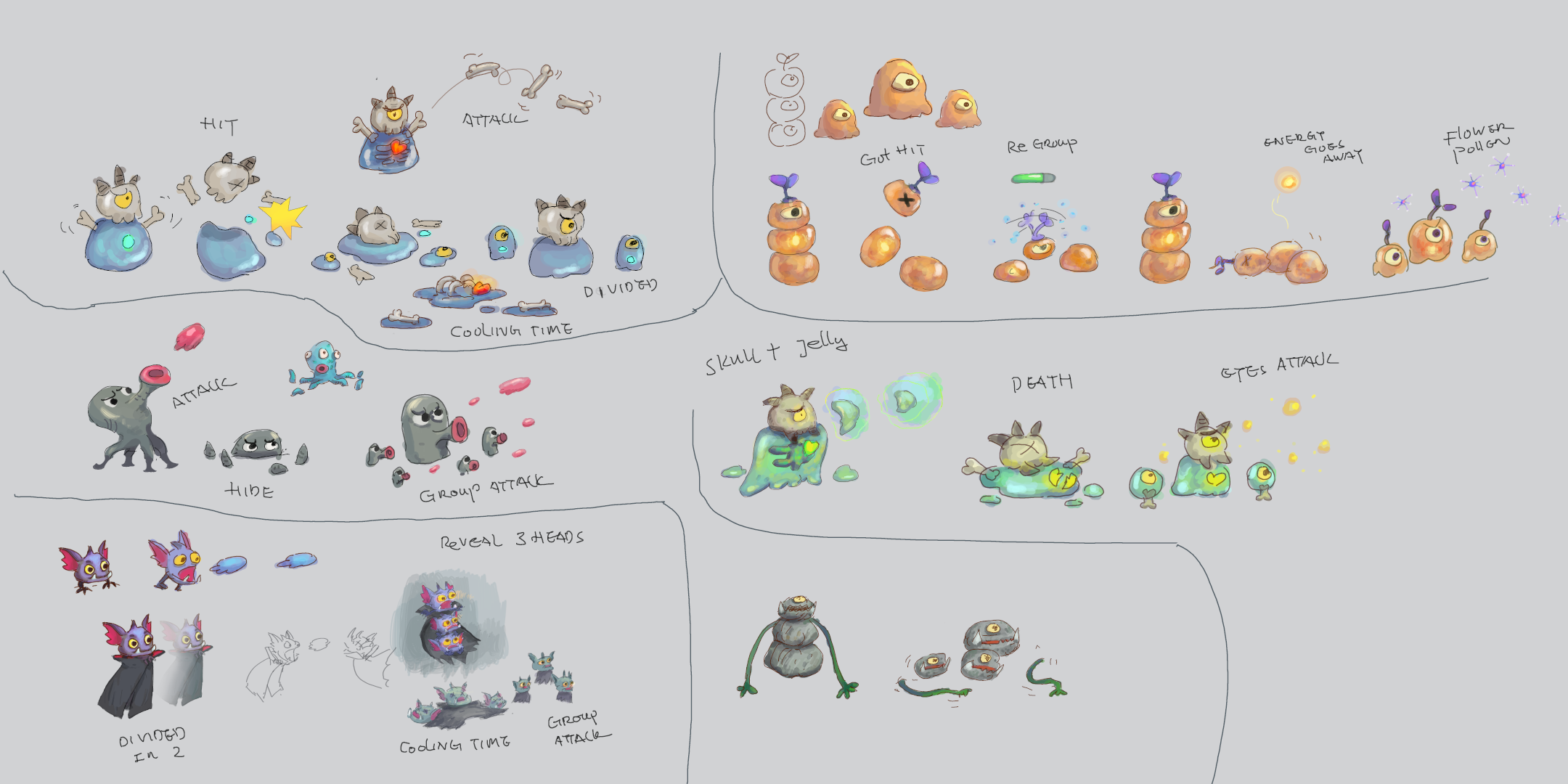 Let us know any feedback you have and what you're most excited to see next!
Keep Up to Date
If you want to see more constant updates, check out our other social media platforms as well!
Check out more on our site: Boundbyblades.com<
A lot more art is posted on our Twitter: Twitter.com
Game discussion, play testing and more through our discord: Discord.gg
And last, we have a new Instagram showcasing art: Instagram.com