New Zombie: Betty
Today I finished up work on a new zombie whom I've named Betty. She's big and she packs a punch, chasing down the player and then blowing herself up once she's in range. This is the first of what will likely be a couple of "special" zombie types with the aim of throwing a few curveballs at the player. Betty won't spawn nearly as often as the more generic zombies but, given the speed at which she sprints and the radius of the resultant explosion, I hope to instill a bit of fear and panic in the player when the ground starts shaking from her heavy steps.
As with the other zombies, Betty's arms and legs detach and her head explodes. Unlike the others, her torso leaves behind large piles of rotted zombie in its wake. I created these parts in Blender by dicing up her body and then added new polys to give them some depth.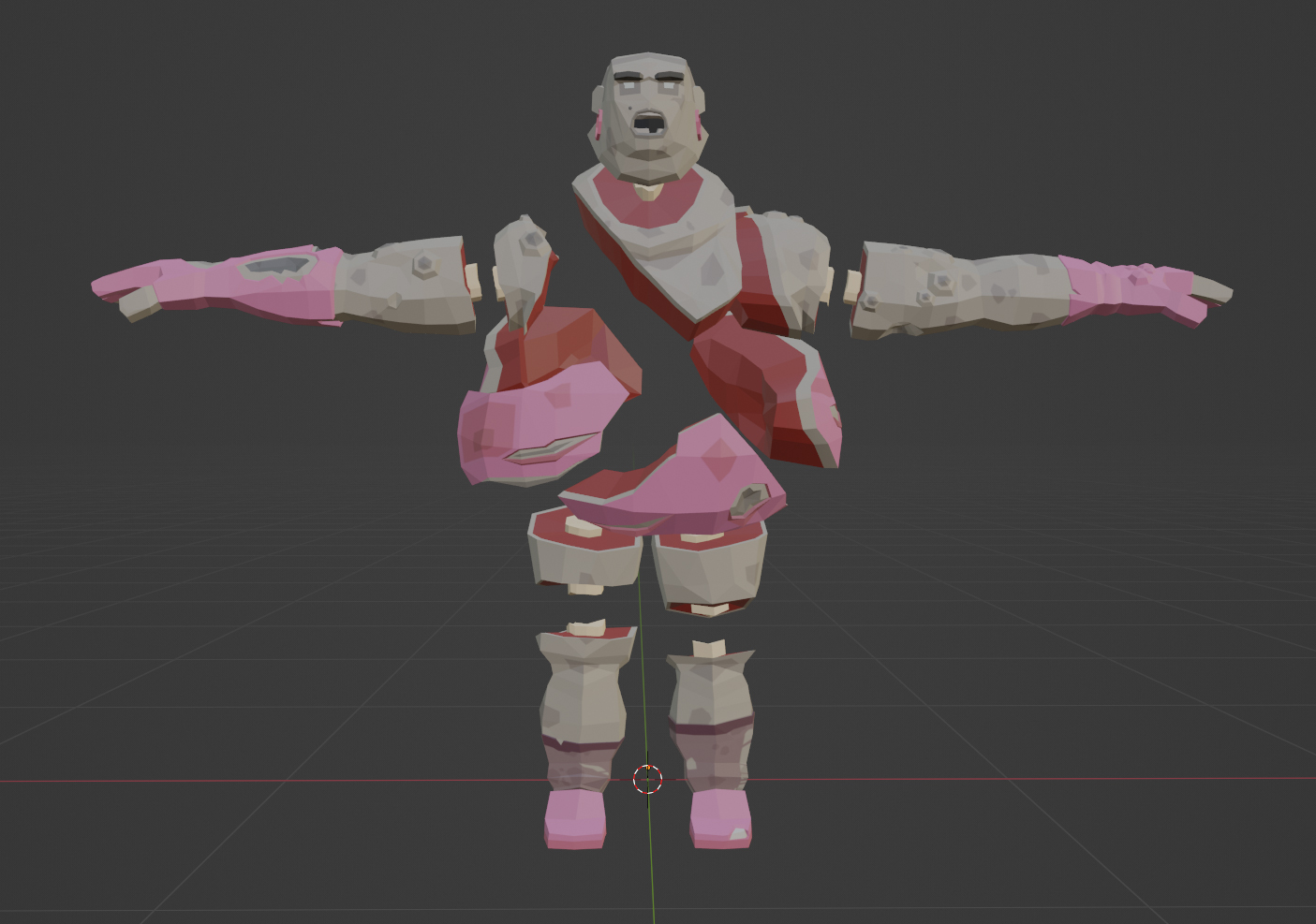 Her explosion is very similar to that of the explosive barrels that have been featured in so many past videos. Rather than spawning the destroyed barrel sections, these new meshes are spawned in their stead and the metal sound effects have been replaced with the sound of thudding flesh. Lastly, I am using a mesh deforming tool to create her belly bulge, the final warning to the player that she's about to cause a fair amount of destruction.
Main Menu
Earlier this week I decided to give the main menu some updates. Up until now this menu had been using Unity's native sprites and looked incredibly plain compared to the new layout. It's not finished yet, I basically rushed through it so I wouldn't have to look at the old layout anymore, and I'm already considering splitting the screen up into multiple graphic novel panels; the large player and zombie sprites are a bit jarring when the menu is first opened, but there's a chance that that is due to my having had such a plain menu for 2 years of development so I'll leave it be for now and save it for my future self to deal with.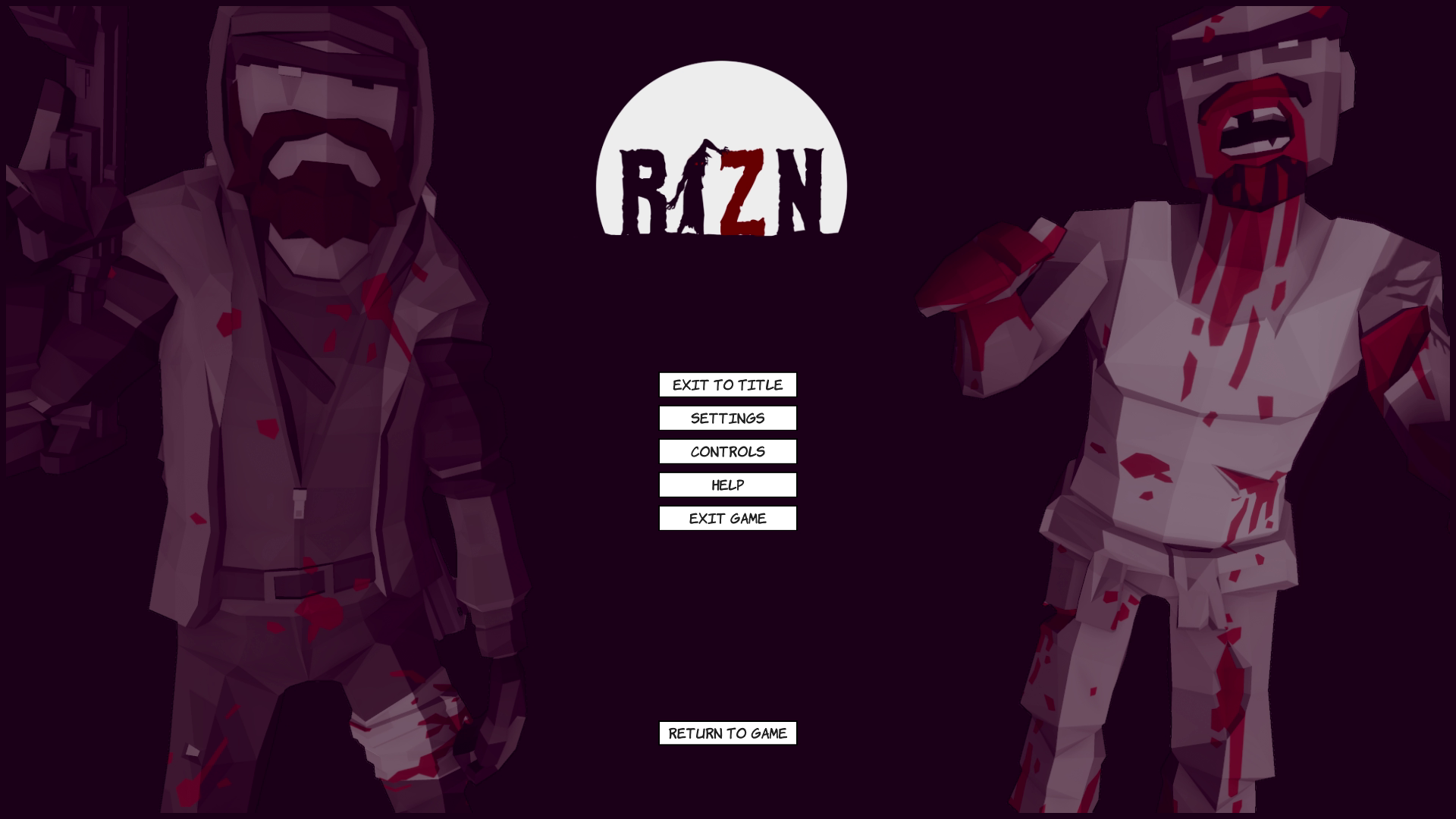 The settings panel has a lot of options available, including the option to scale all UI canvases to your preferred size: a feature I am always grateful to have when playing games. With options for shadow quality and distance, options for post-processing effects, and plenty more, everyone should be able to find a setting that works fairly well on their system. I've put a ton of time into optimization and still have plenty left to do, and this game already runs like a champ even on lower-end systems.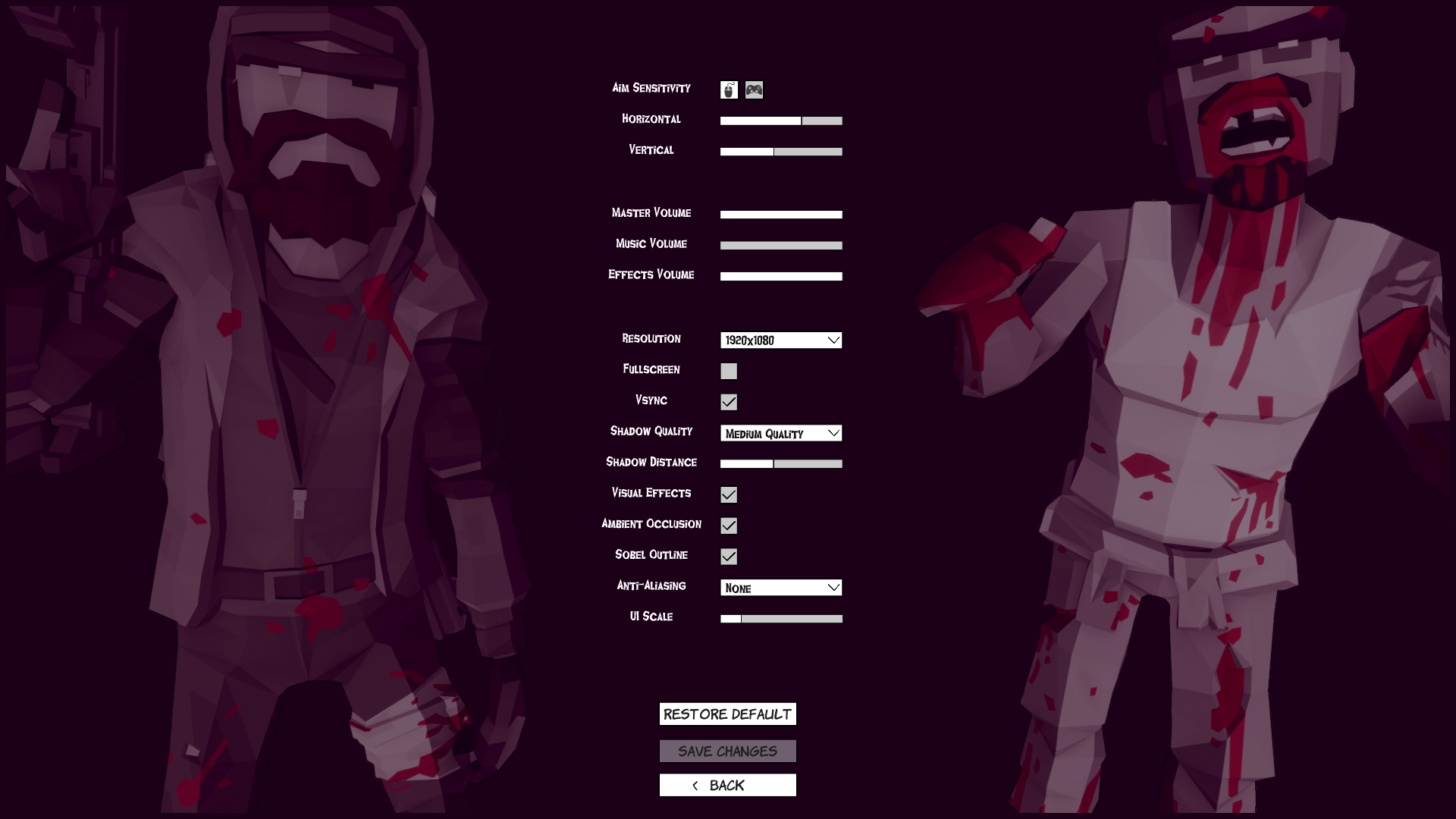 Updates will likely start to slow down in the coming weeks as I return to freelancing, but this project is too much fun to build for me to take any sort of extended break, especially now. I have two years of development behind me, all of which was done during the free time scheduled around my day job, so progress will definitely be made as I continue to focus on the upcoming demo.