Biped - the coop action-adventure game that is sure to test the strength of your friendships is launching on the 27th of March on Steam!
Naturally, with the release date, we've got a new trailer for you to watch - if you want a quick idea of what the game will be like, please check it out!
---
About the Game
If the trailer caught your attention, you probably will want to know a bit more about the game. So let's begin by introducing the two robots - Aku and Sila!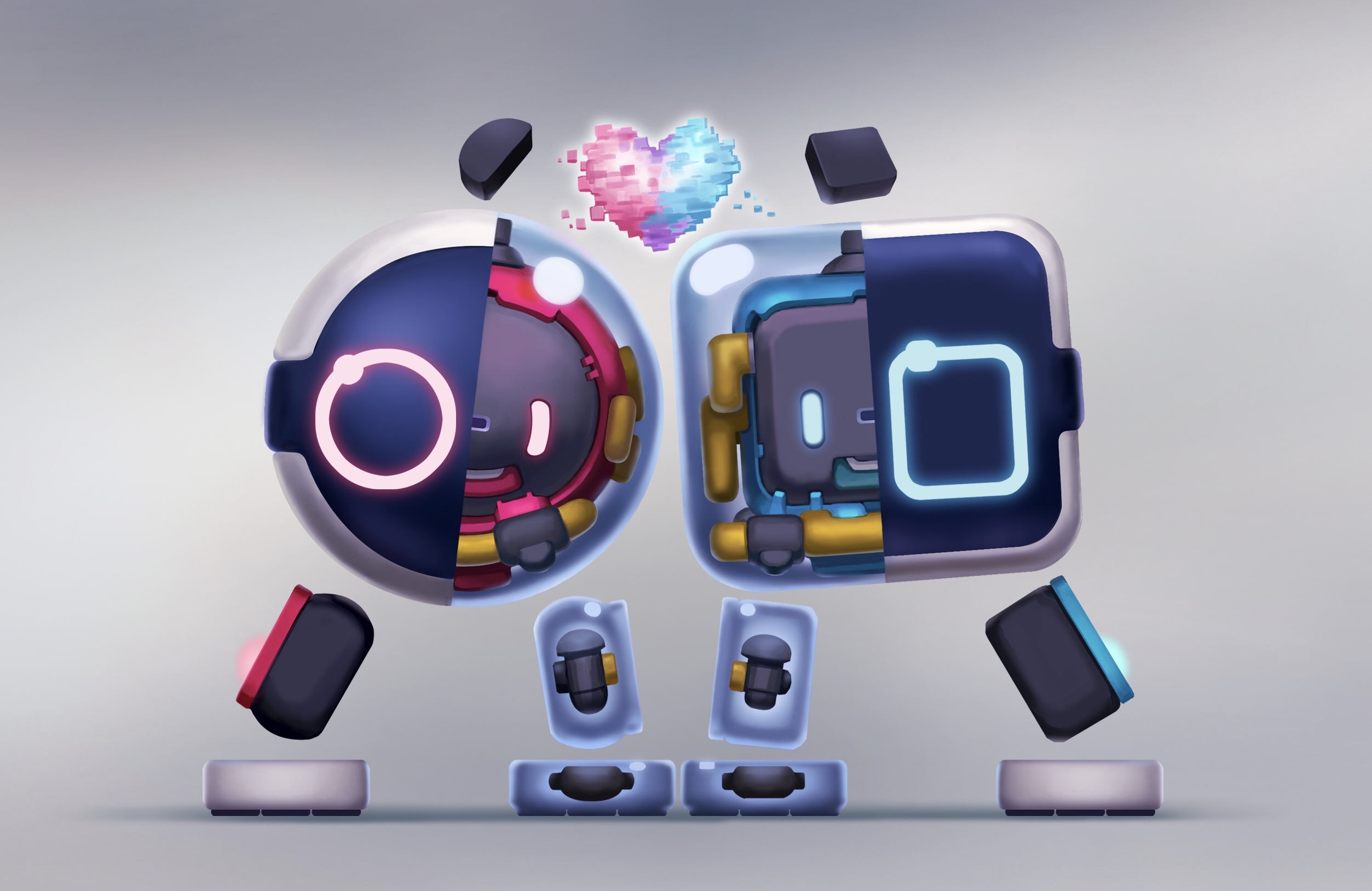 Each player controls a single bot, but what makes the game unique is that they have to control each leg independently - so moving forward ends up being a rather more interesting task that needs though - button bashing will not work here!
In total, there are three modes, you can play single-player, online multiplayer, or local multiplayer if you have two controllers attached to your PC.
Puzzles and Challenges
Because the player controls each leg independently, this has allowed us to create some very interesting challenges. These range from simple challenges like this one where each player is forced to take a specific path.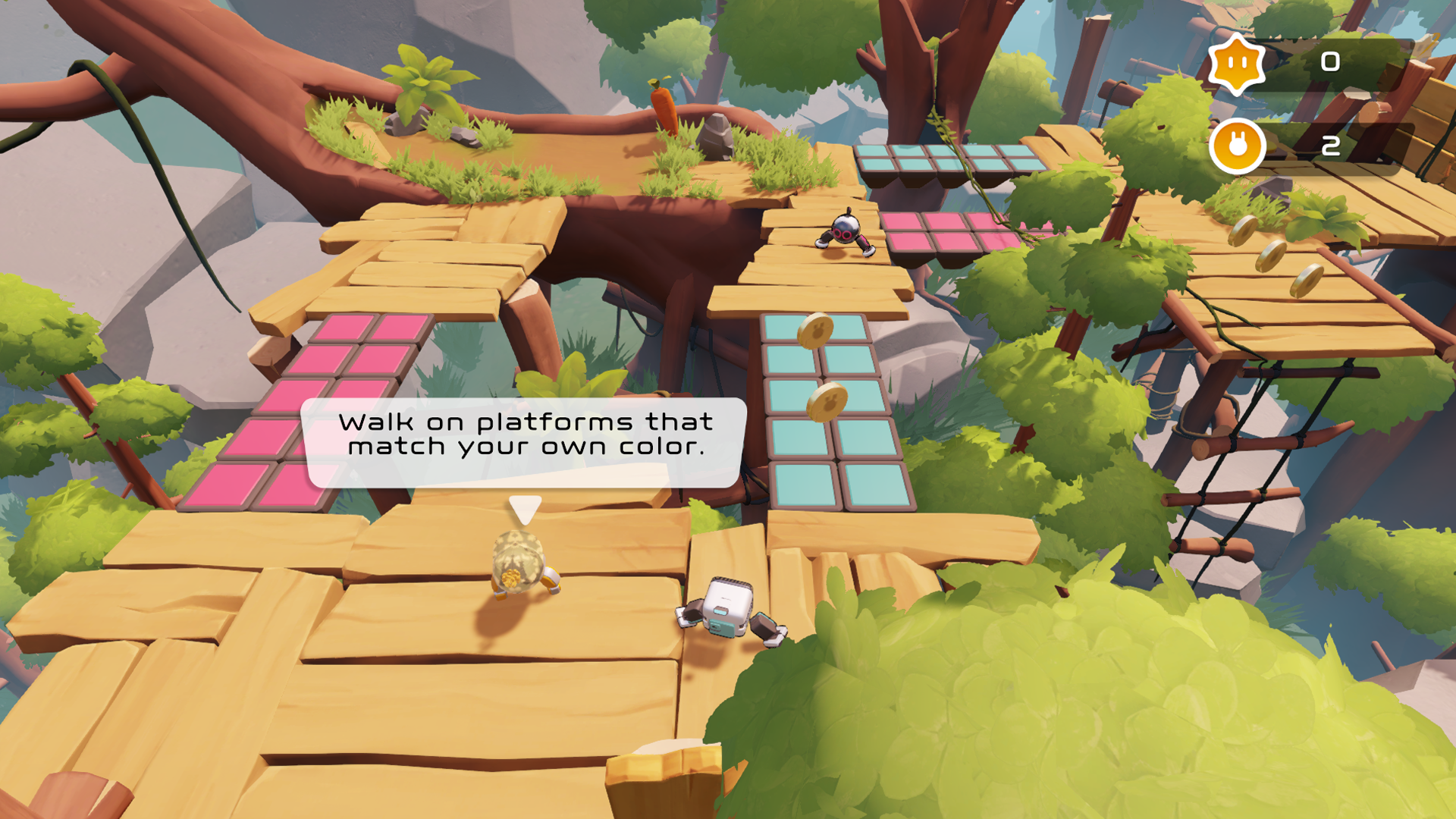 All the way up to more advanced challenges where whether you progress or not depends entirely on your coop partner!
---
See the Game in Action
If you want to see the game in action - played in true couch coop mode, our team members Vlad and Maurice sat down (on a couch) and played the game! What resulted was hilarity, frustration, and a lot of fun!