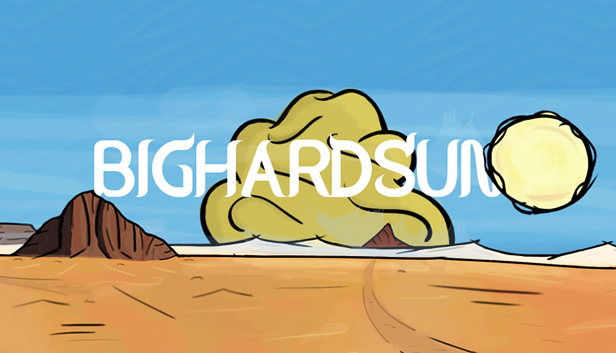 I am new here, so i decided to give you summary info about my game — BIGHARDSUN. How would you play it? What about story? And of course some info about team.

There can be russian of gifs, dont worry, translation is on the work right now. Here we go: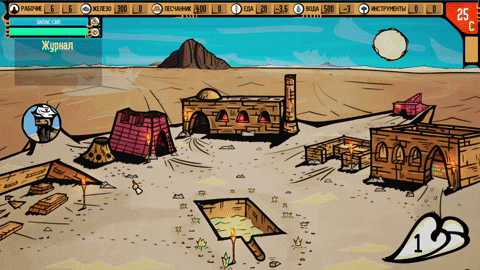 GAMEPLAY TRAILER
BIGHARDSUN is a turn-based strategy with survival elements. Resources management also take important place. Something will always be lacking: resources, time, worker's strength, etc.
Make decisions that are formed into quests. Whether it will be daily events or dialogues, it does not matter, you should be carefull. Some decisions may not be easy but there is no other way in the desert.
Daily events. It can be either a text message or a dialogue with the opportunity to make a choice.
Seven types of «storms», each of require its own approach. Each «storm» brings a several changes to the gameplay. Not all changes can be avoided by simply improving the buildings.
This is a 2D game, completely hand-drawn.
BIGHARDSUN involves replayability. Randomise system will always make your next play different from the last.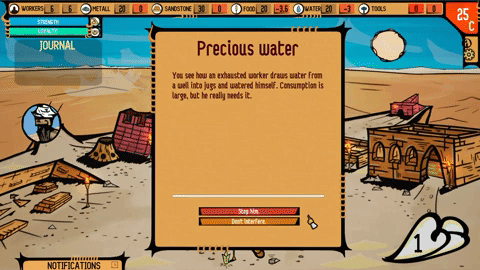 THE STORY
When the Old King died, an enemy invaded the country. You, the captain of the Royal Guard, were among those who decided to fight. And you lost. They saved your life but exiled you to the edge of the world. Now, this is your home. There you meet a mysterious Old Man, a resprected resident of the desert. Here begins your story.
BIGHARDSUN has a full story told through daily events and dialogues with the Old Man. Your decisions affect the story.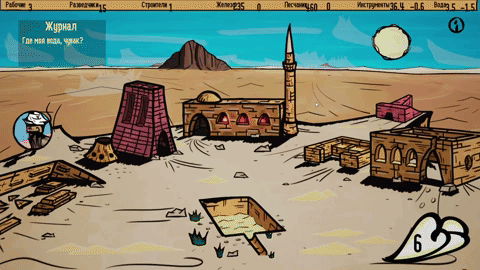 DEVELOPMENT
Its my solo indie game. The release is scheduled for late October and I am doing my best to get the game on time. There will be gameplay demo on STEAM, just before the release. Actually i got one one my hands, but it's completelly on russian :(
If you are interested in the game, add it to the Steam wishlist, so you will not miss updates, release and subsequent discounts.
If you want to support me, but do not know how: Steam wishlist, again. Whether you buy the game or not, it helps with Steam algoritms.
Steam: Store.steampowered.com