The Pedestrian May Update
Thanks for joining us for this month's update of The Pedestrian development. May has been flying by at an astounding rate and game development has been keeping pace. We mentioned last month about starting official beta testing and that continues to be a focus. Getting the game into player's hands and making decisions and adjustments based on their feedback. We're still continuing with more phases of beta testing as it's just unbelievably beneficial. To read more about what's happening with development please enjoy the rest of the update.
Continued Lightmap Journey -
Lightmaps are like the frosting on our Pedestrian cake, mmm cake. In order to maintain your suspension of disbelief and immersion, the backgrounds have to be convincing. Having a nice glaze of interesting lighting situations is crucial to creating a consistent and believable environment. So this month we were able to light a few more areas to roughly how we want them. Most of the grunt work is getting it set up and getting a clean bake. Once there, the values can be fiddled with and there you have it, a finished cake.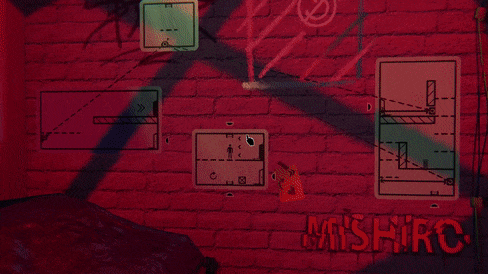 Current lighting for the Rooftops and Subway areas.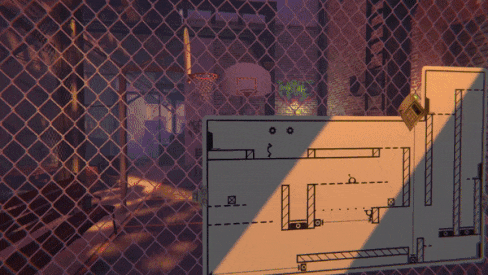 Fun shadows in the Inner City and Campus areas
Beta Mechanic Finds -
Having playtesting sessions is one of the most exciting experiences for us. It allows us to bring the game out of our isolated little studio and give it some sun. When people understand and enjoy the game, it's so encouraging. But, It's also awesome to see when they find bugs, struggle, or have suggestions because it helps improve the game as a whole and we can see different playstyles. So because of the beta phase there have been some fixes and design tweaks to help make things cleaner and more intuitive.
Beta Visual Finds -
Playtesters have those fresh eyes that can pick out visual oddities. So it's been nice to have a few art issues highlighted so that we can fix them. Our Pedestrian seasoned eyes are sometimes better than we'd like at overlooking things like unfinished textures or floating props.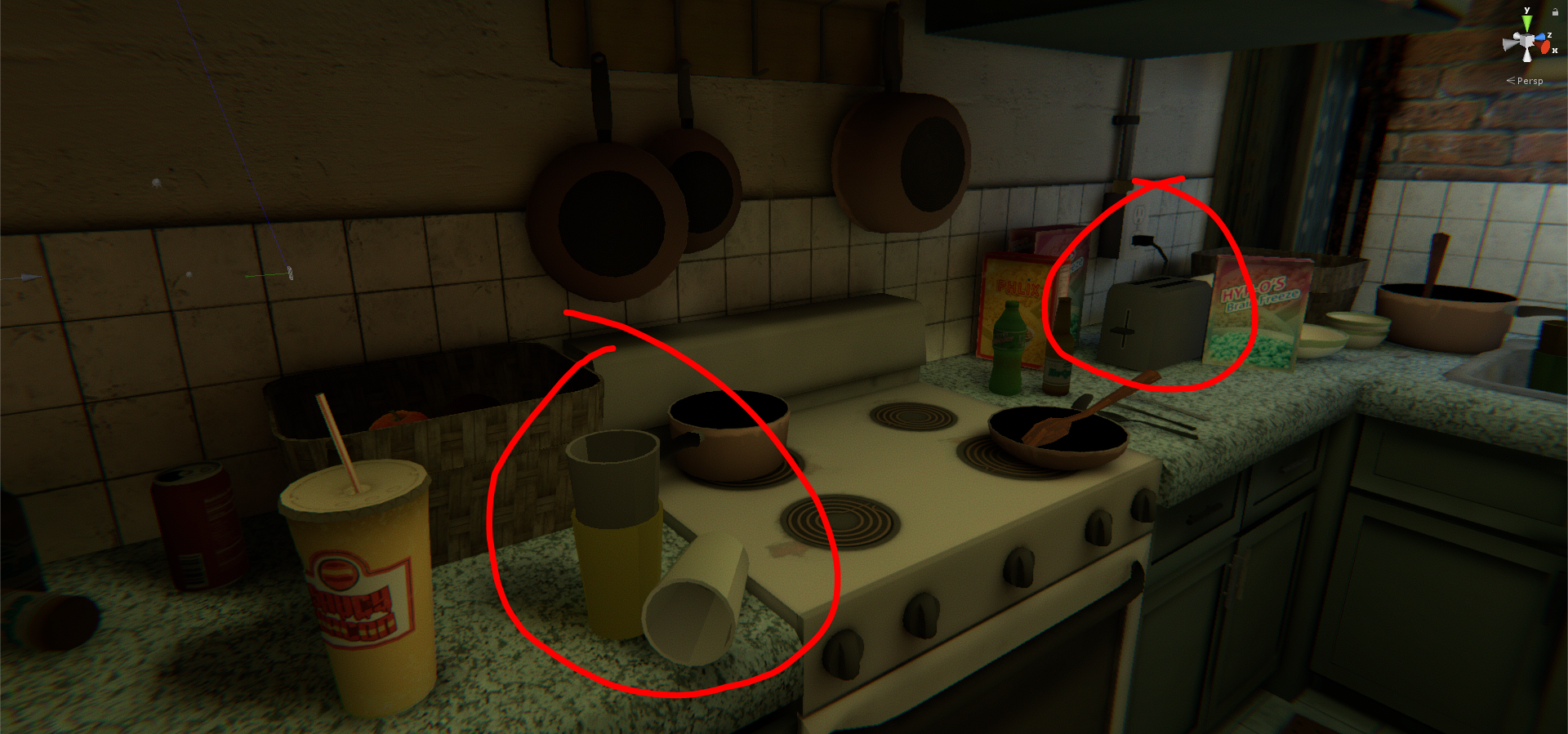 Some objects that need fixed. Some cups with a seam and just color as a texture and a toaster with an outdated texture.
Options Menus work -
Our menus have had some more work on them, updating the art style, getting it working with keyboard and controller inputs. Still working out what to put in it and the best way to display them, but they're improving.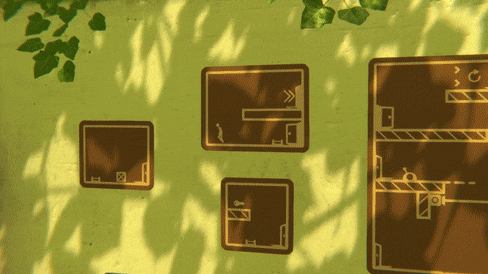 Current state of our in-game options menu. Going for the classic look on these old tube TVs.
Kickstarter campaign game assets -
We're continuing to add in all the in-game KS rewards, should be pretty close to being done with those. It's fun to play around the game and see all these brands and decals filling up the world. The world has so much more life now, instead of just having our signature Butts™ brand we have a fun variety of different graphics.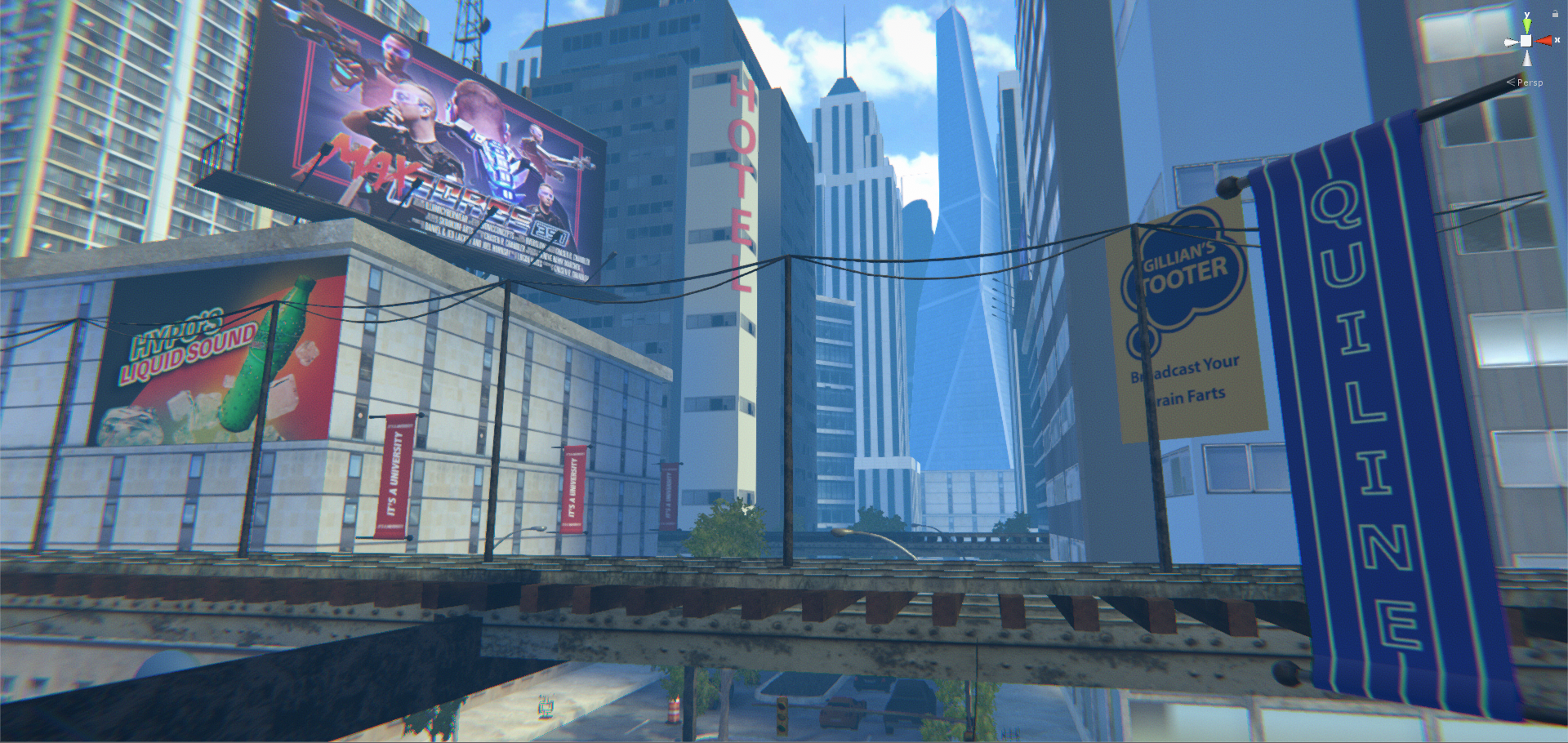 Kickstarter brands and decals in the Downtown area. Really helps to add color and interest.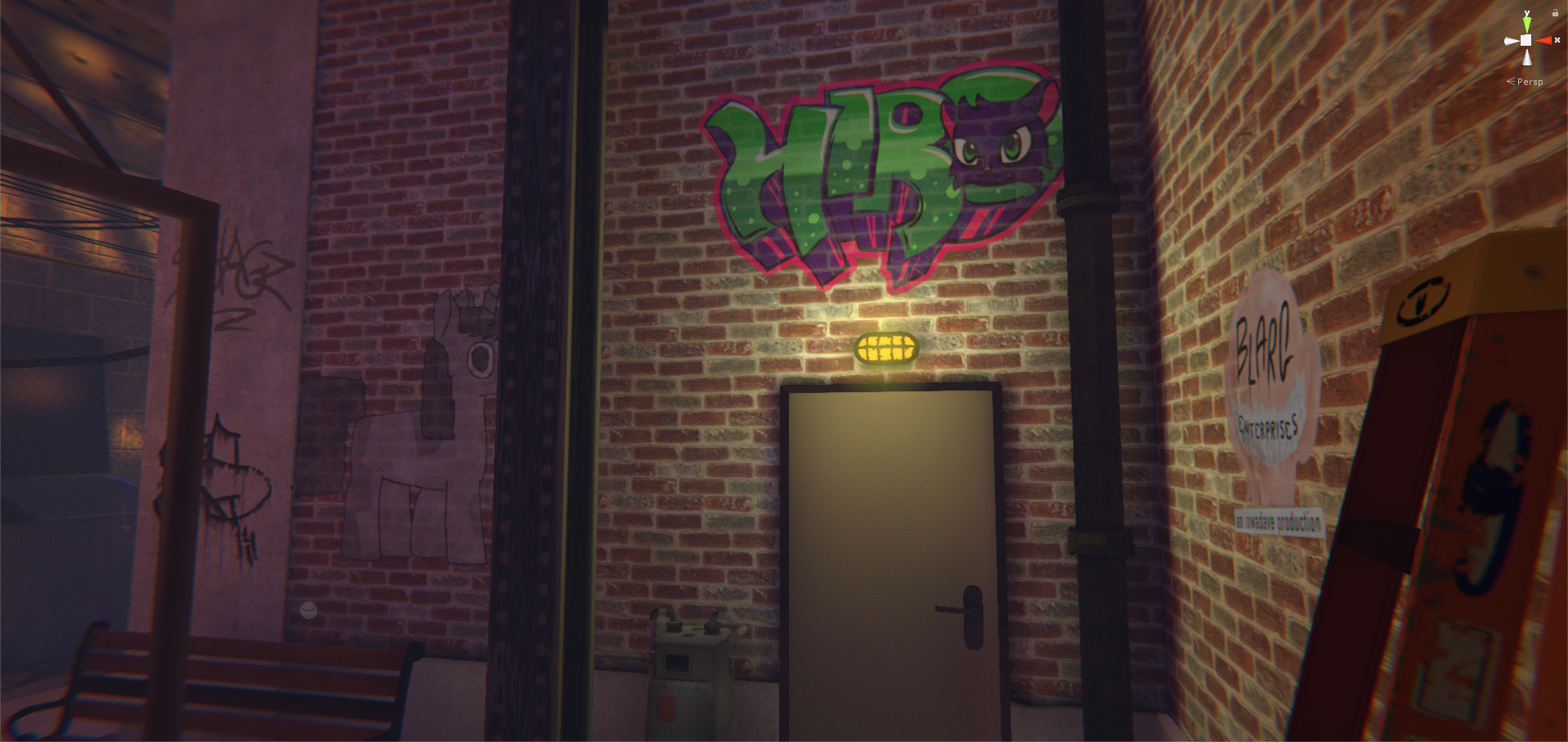 Kickstarter brands and decals as graffiti in the Inner City area.
Rewired -
We recently implemented a plugin called Rewired. This plugin takes inputs from a ton of different controllers and mouse/keyboard, standardizes the buttons and maps them to a set of actions we define. We can then use those actions in our code. It's a night and day difference using this instead of Unity's built-in input system.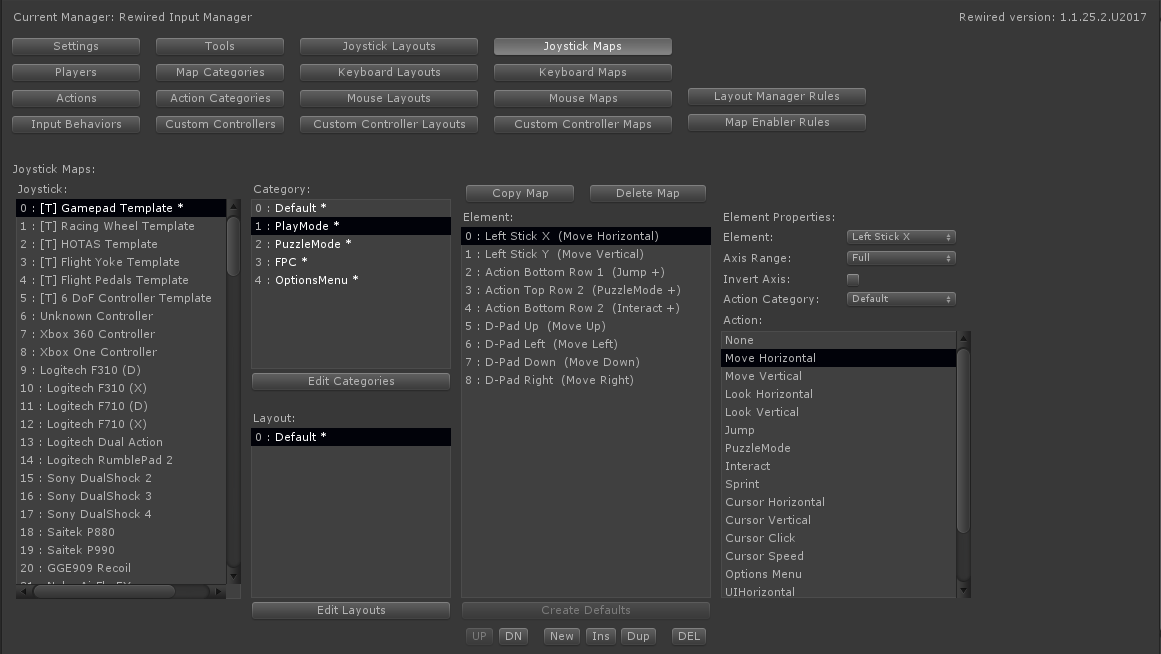 One of the interfaces of the Rewired plugin. Showing the devices on the left, then narrowing down to the action on the right.
Graph -
We've noticed recently, that the old graph doesn't do a very good job of portraying the current state of the game. That chart was started during a time when we were still filling out the areas with content. Now that we are past that stage, the percentages barely change because most of the work being done is on the back-end or is beta testing fixes. We are in the process of figuring out a better way to visually showcase progress. For now you can continue to check out our Task Manager export on Google Drive.
Shout out - Unbound: Worlds Apart
One of our Kickstarter backers just recently launched a campaign of his own. You can obviously tell he is a fan of puzzle games when he supports games like ours and is now making his own! I have a feeling that if you like our game, you'll like Unbound as well. From what it shows in the demo and the campaign page, it looks like it's going to be a pretty awesome experience. Let's show him some love and give him support, guys!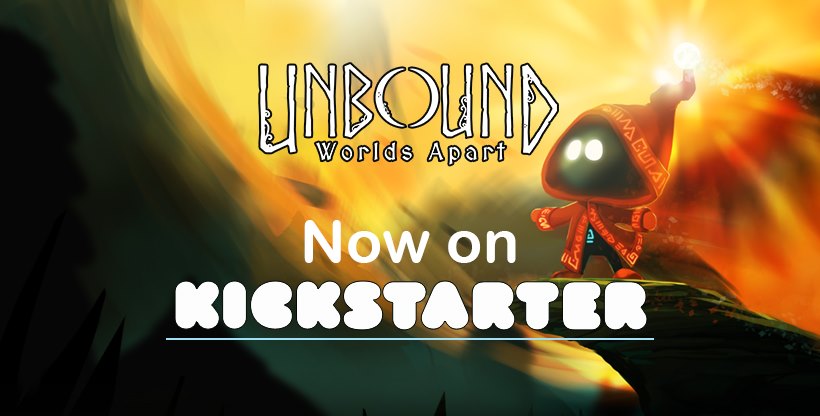 Thanks -
So next steps are to continue with beta testing, new wave coming soon, and making changes based on the feedback. Along with that we're also moving along with our already created list of tasks. The big ones being story enhancement and music implementation. Thank you all for being supportive and patient while we finish up The Pedestrian.