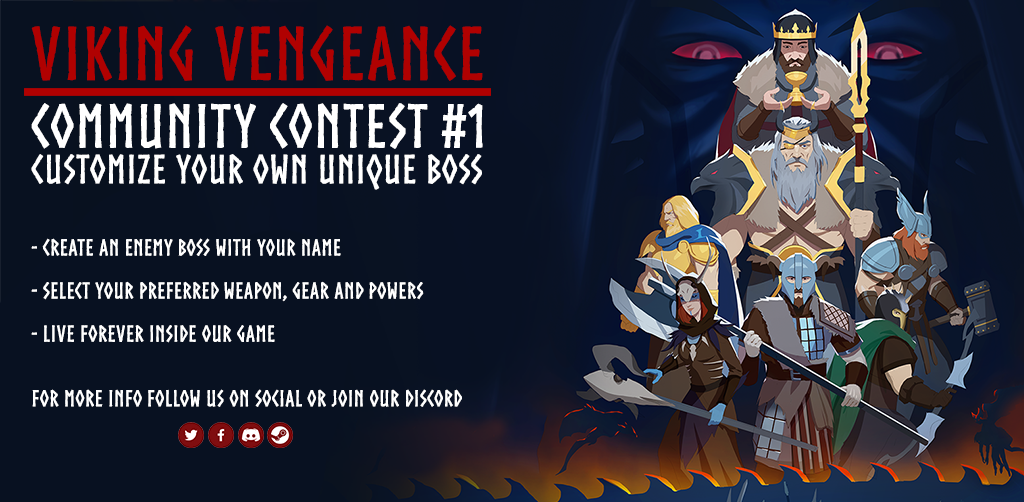 We are offering you the unique opportunity to become an Enemy Boss in our upcoming ARPG. Get the chance to leave your personal mark on Viking Vengeance by becoming a living part of it.
Enter the contest and help us create a character with your preferred weapon, gear and powers. Your chosen avatar will wreak their wrath upon other players, your name forever etched upon their memories!
3 winners will be selected randomly. We'll work with you to customize an epic Enemy Boss that will appear in the game to challenge all the players.