Some strategies work, and others don't, we're taking a look at how we're preparing for "convention season".
Note that all the pictures shown off here are still work in progress and we'd appreciate any feedback you might have for us!
So, Back Then isn't a worldwide phenomenon (...yet), but the team has been making great strides in sharing the project in as many different places as possible, currently we're a bit limited by our localization (Portugal's game dev industry isn't exactly a reality), and we haven't participated in conventions either.
This year all of that has to change, do keep in mind that none of these plans we'll share with you are 100% complete, but the opportunity is there for us to eventually do something great and really stick out.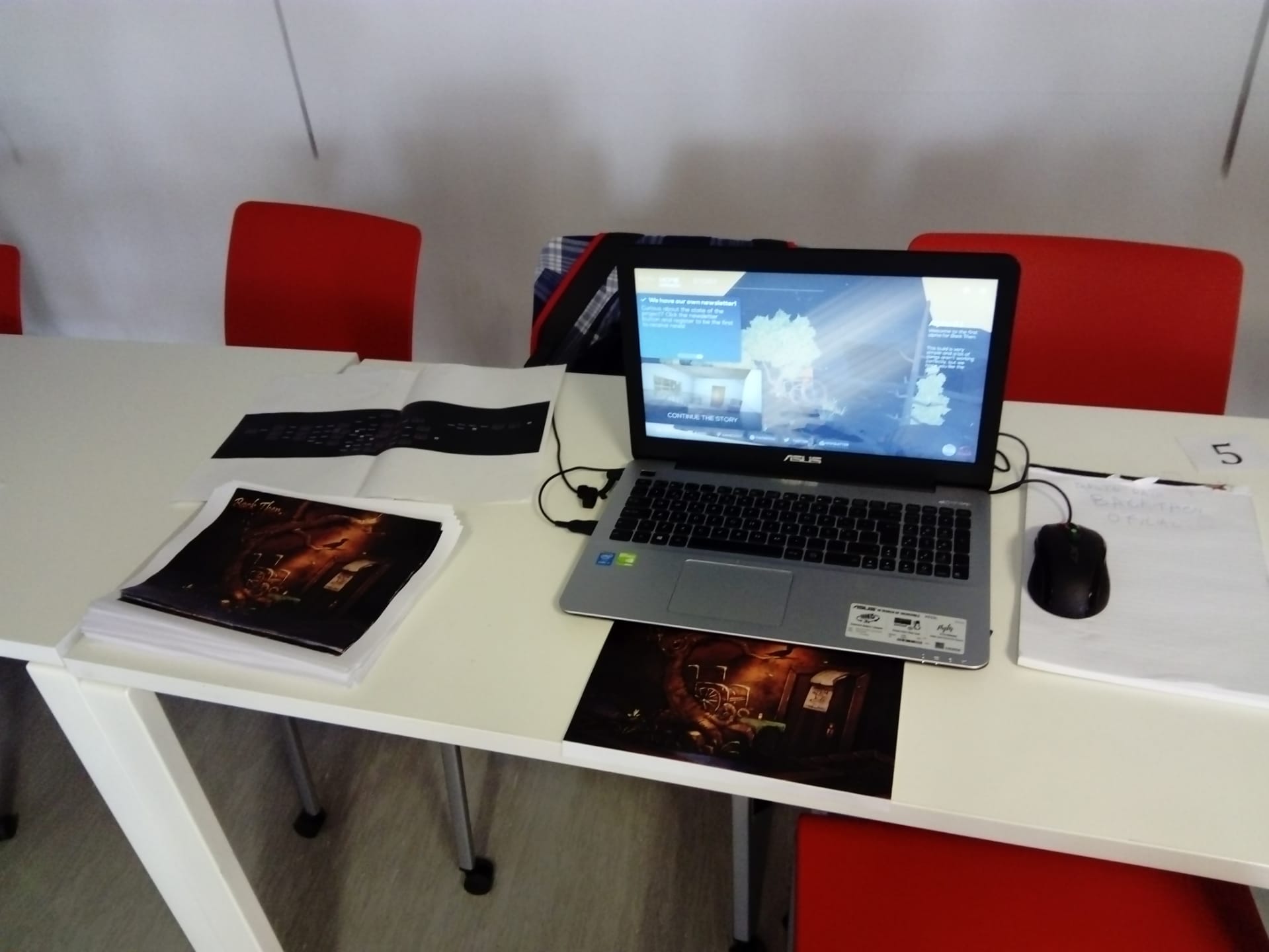 Back Then at GameDevStudent Showcase
So before we even attempt to participate in conventions/contests and the like, we need 3 things.
-A demo | For the players
-A teaser | For the attention
-A project overview document | For the publishers/investors
The teaser was the hardest one to nail down, as we wanted it to portray the type of mood the game features while giving the players just a tease of what's to come.
If you missed it, you can watch it here:
Simplicity was the goal for this teaser, we didn't want to show off critical narrative story beats or unannounced features, we did however wanted to show the message behind the project in a clear, cohesive way.
The camera going backward from the door, showing the increasing distance between Thomas and his family, the objects appearing as he's remembering his past and disappearing as he starts forgetting, the teaser is filled with tiny details that compose a greater narrative.
The teaser is done, that's 1/3.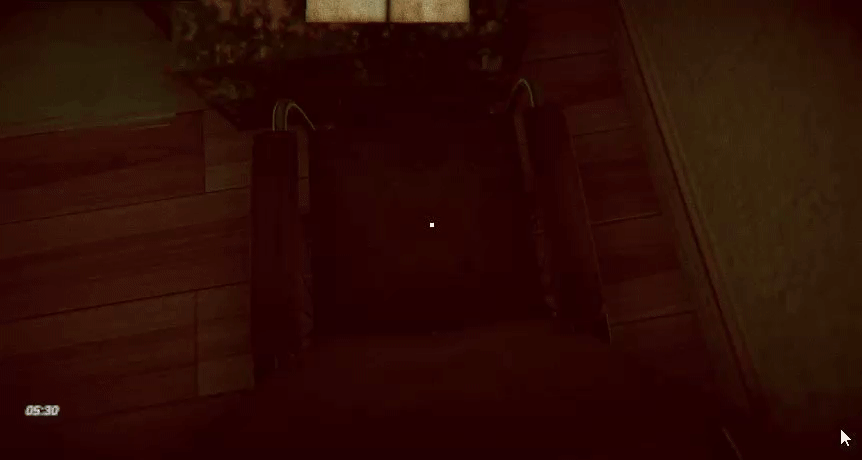 So what about the demo?
Well, the issue with the demo is that it's lacking a bit of polish, as you can tell by the gif above, the mechanics in place all work, the game runs well, but it's not perfected yet. This will all change in the coming 2 weeks, as the demo will be the sole focus of the team, and if everything goes well, we'll have more things to announce due to the demo being made, you'll just have to wait and see :)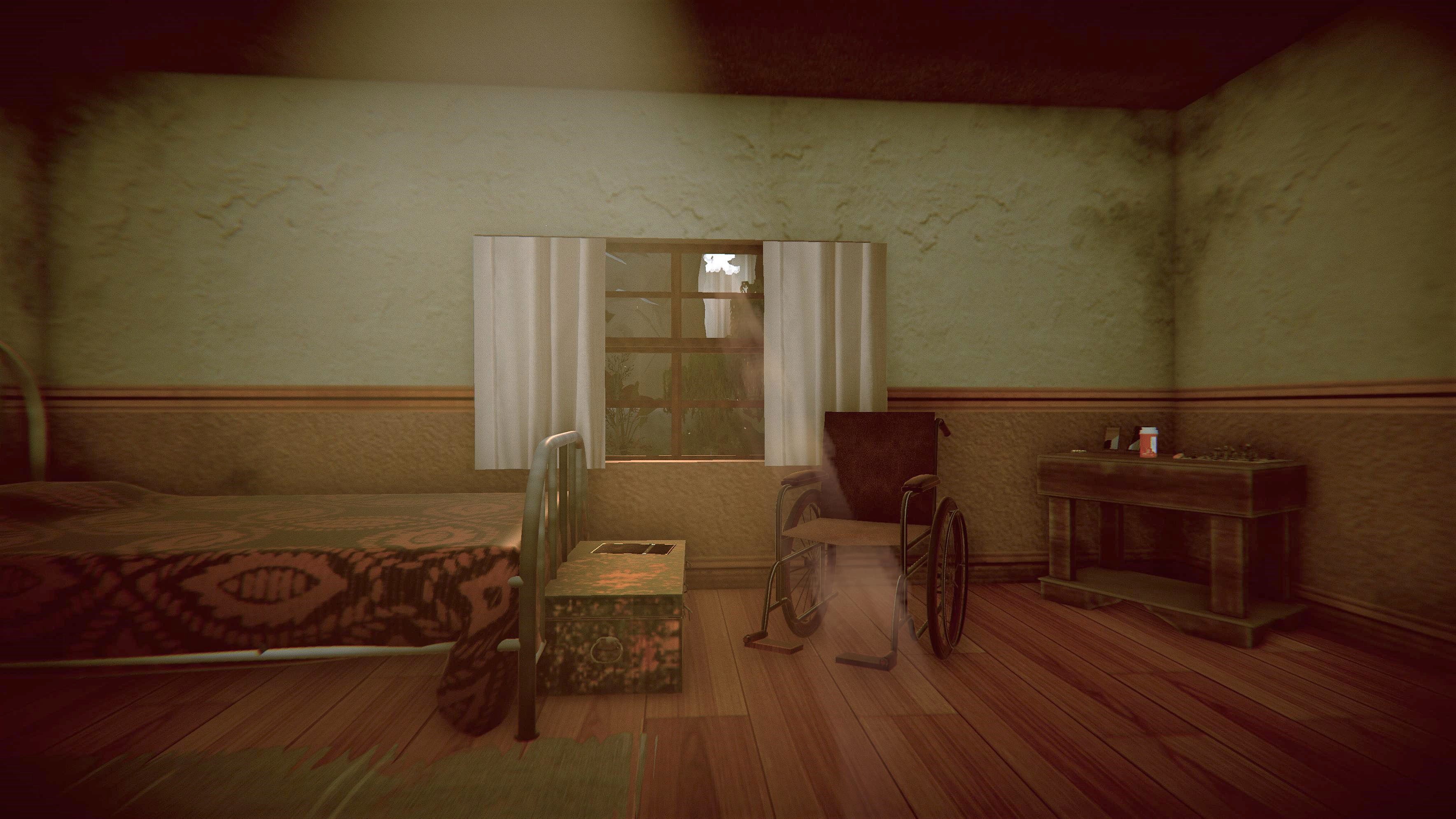 It will lack a few features of course, such as saving, flashbacks, and other minor USPs, but rest assured that the demo will give you a solid overview of what the game is and where it's going.
So the demo will be finished in the next 2 weeks, what about the document?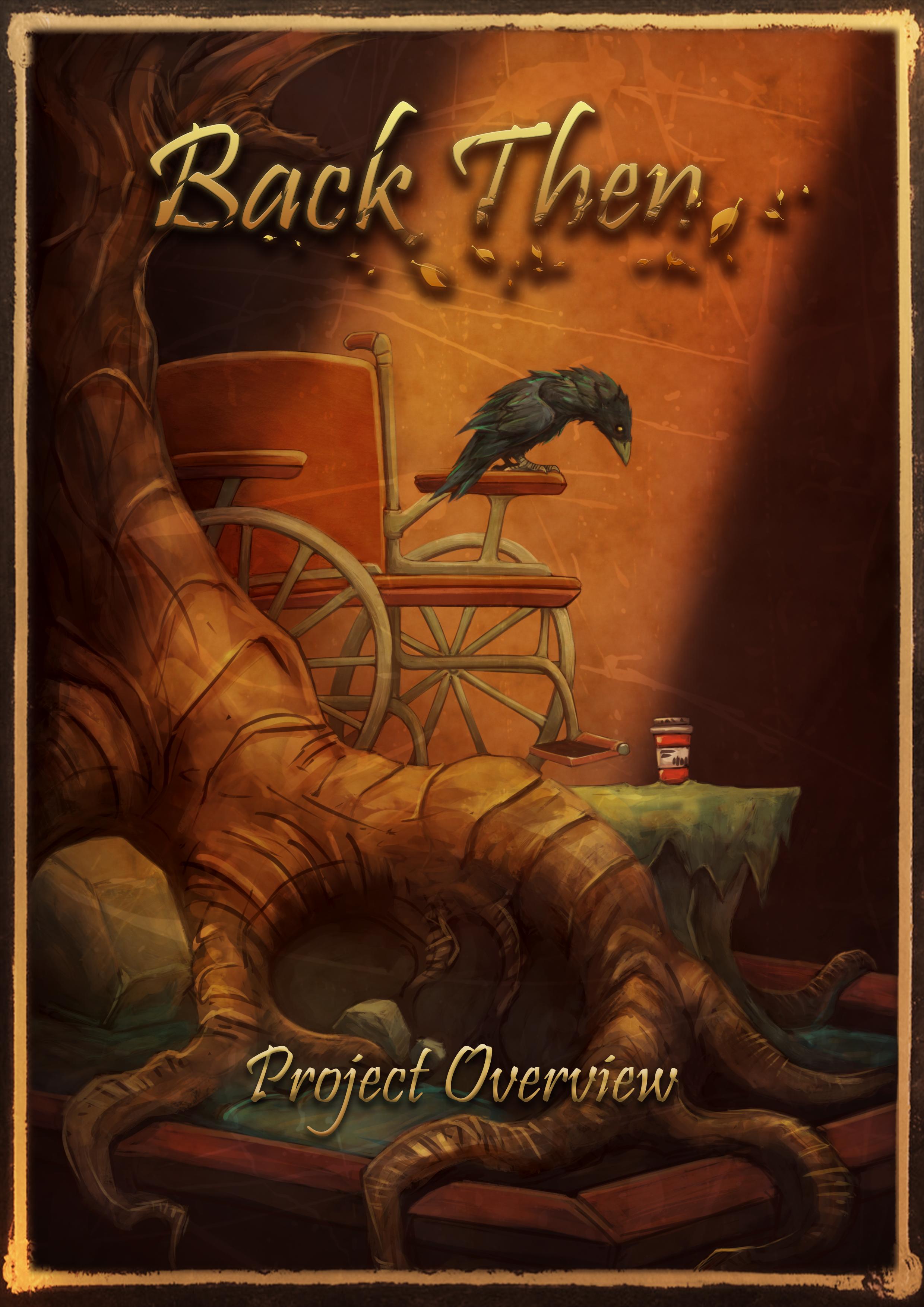 So, for this document to work, we need to talk about every detail of the game, and we do mean EVERY detail. How it works, how you play it, why would you play it, if it has an impact, how it will impact the user, etc. Currently, we have....uh 73 pages planned for it.
Yep, 73.
Now, the page number isn't everything obviously, we're big fans of the "diegetic" approach to everything we do. So, in order to make this huge stack of papers readable and fun to page through, we modeled it after the diary in-game, to give it a more personal and mature feel. The one thing we don't want to do, is show we don't care or are making fun of the subject matter, as that couldn't be further from the truth, and having little details like this help a lot in showing not only high profile people of interest but also the average joe that we, in fact, are giving it our all on this project.
And that's 3/3.
If you read all of this, firstly, thank you for the interest, we hope Back Then resonates with you as much as it resonates with us.
Secondly, we'd greatly appreciate any kind of feedback/thought/suggestion you might have, don't be afraid to contact us on any of our social media.

Thank you for reading,
Ruben