Gamescom!
We showed Space Scavenger at Gamescom 2018! We went with Sweden Game Arena, so we had a small booth in their huge booth in the business area. It was an amazing three days, we met a lot of fun new people and got great feedback on the game. Players, journalists, publishers, and investors, they all tried the game and liked it! We even made some new friends, which was very fun! We will make another post and a video where we share some more information and discuss some lessons we learned and so on. Look forward to it!
If you would like to try our Gamescom demo and any future updates, you can Join our Discord!
What's new?
Before heading to Gamescom we focused on some event-specific stuff like making a logo, ordering business cards, etc, but the main focus in the months leading up to the event has really been balancing and polish!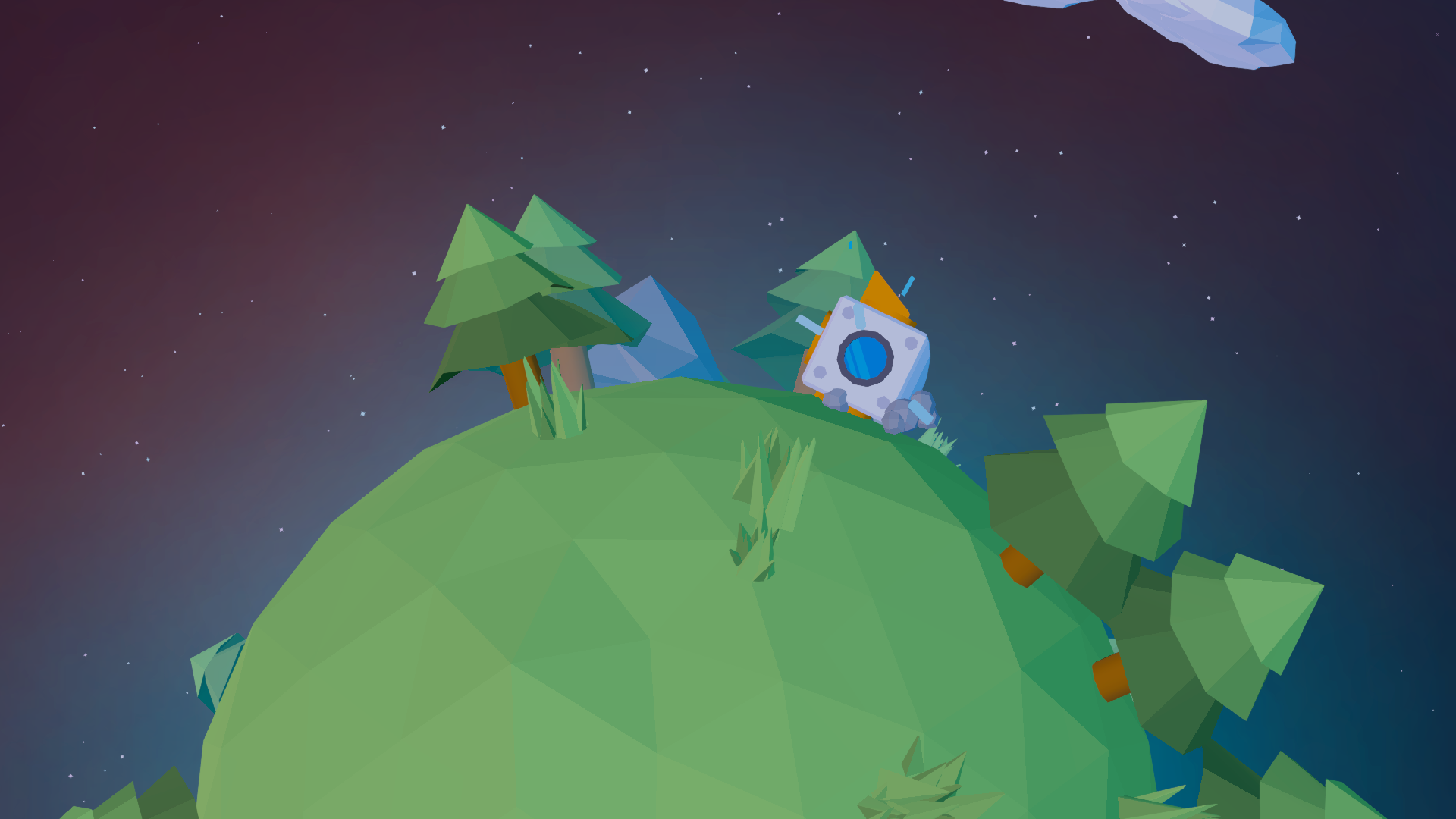 Our main capsule got both a visual and gameplay overhaul. We replaced the orange one with a more clean white version with some orange wings. The default weapon attached to the capsule is now an energy beam that works really well as a weapon that is satisfying and simple to use, while still being kind of crappy so you want to replace it with a better one asap.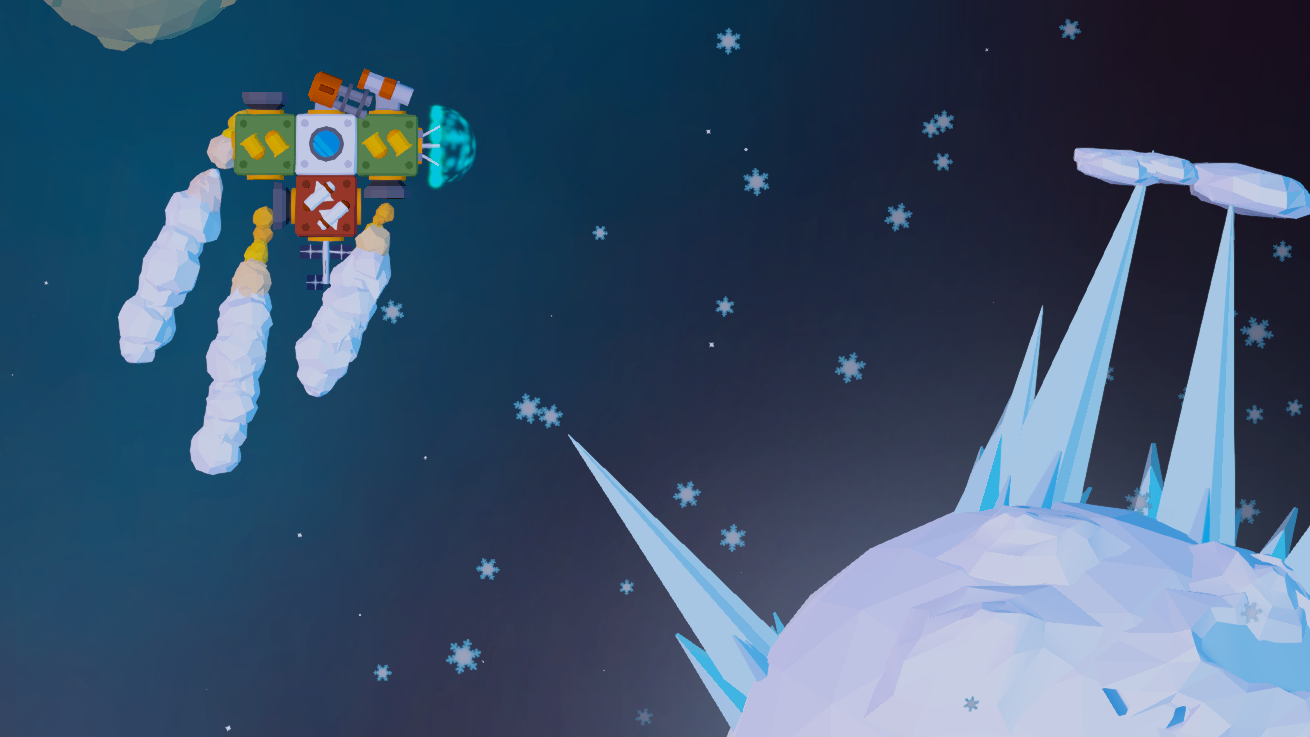 Exploring planets now requires that you orbit them, you can't just stay inside the atmosphere for a while, this was really important and works very well now. We also removed the enemies that were on each planet. The reasoning here was that they caused us lots of headaches, they were very unclear and it was hard to design fun enemies if they were stuck on the planet and you were flying around it, you just ended up hovering above the surface and shooting down on them. So each planet now only has a special quirk that will in some way make it more interesting to explore the planet. The quirk can't be "killed", it is disabled when the planet is explored.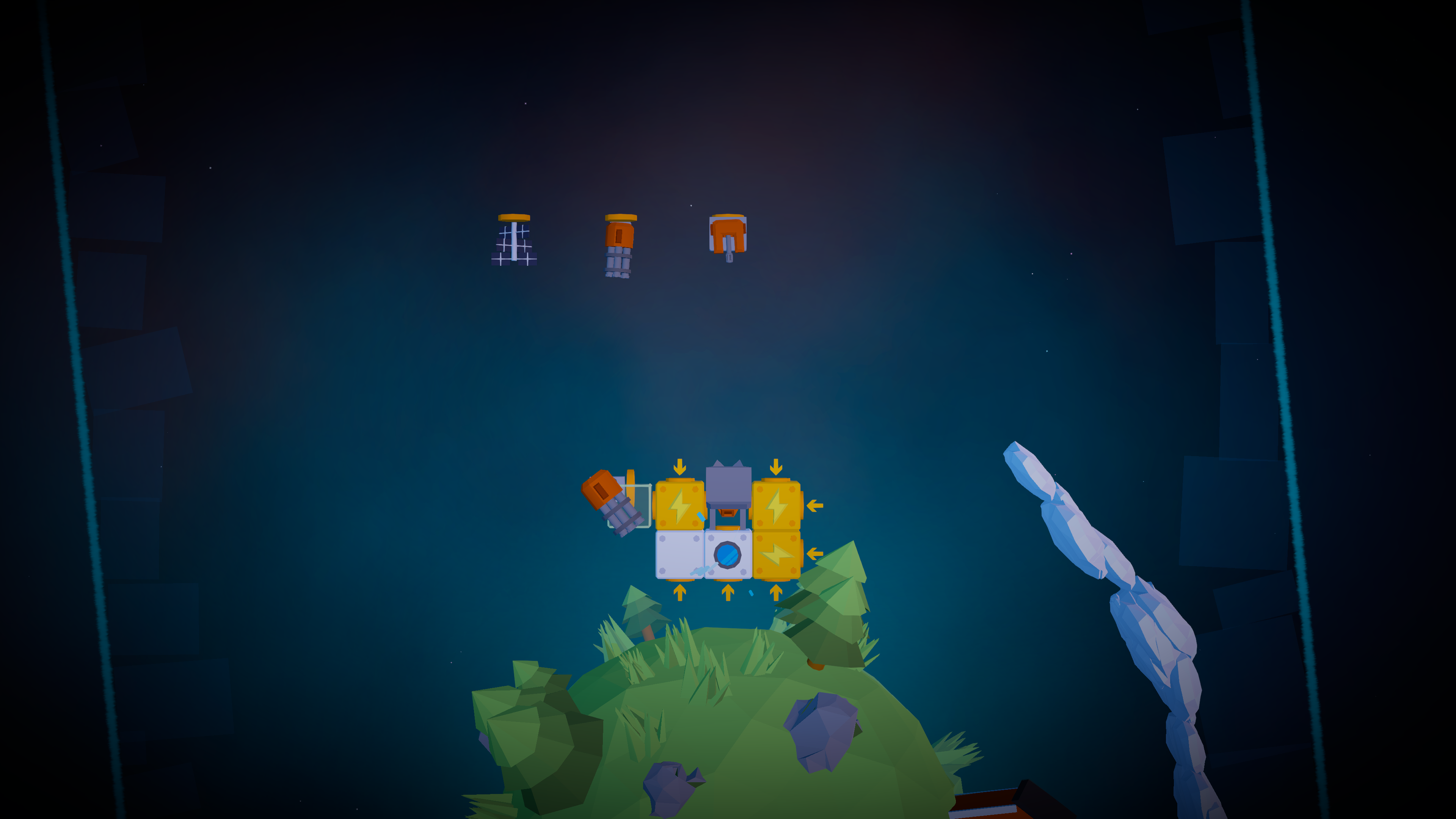 What's next?
Before Gamescom, stability and polish was the highest priority. Now we will take a few weeks and make some larger system overhauls, mostly for performance reasons to prepare to also be able to launch on weaker computers and consoles. Here are some things we are planning
Switch to Unity's 2D physics instead of 3D

Add object pooling to reduce the number of instantiate calls being made.

We'll add a new module that will affect a lot of the ship building

and more...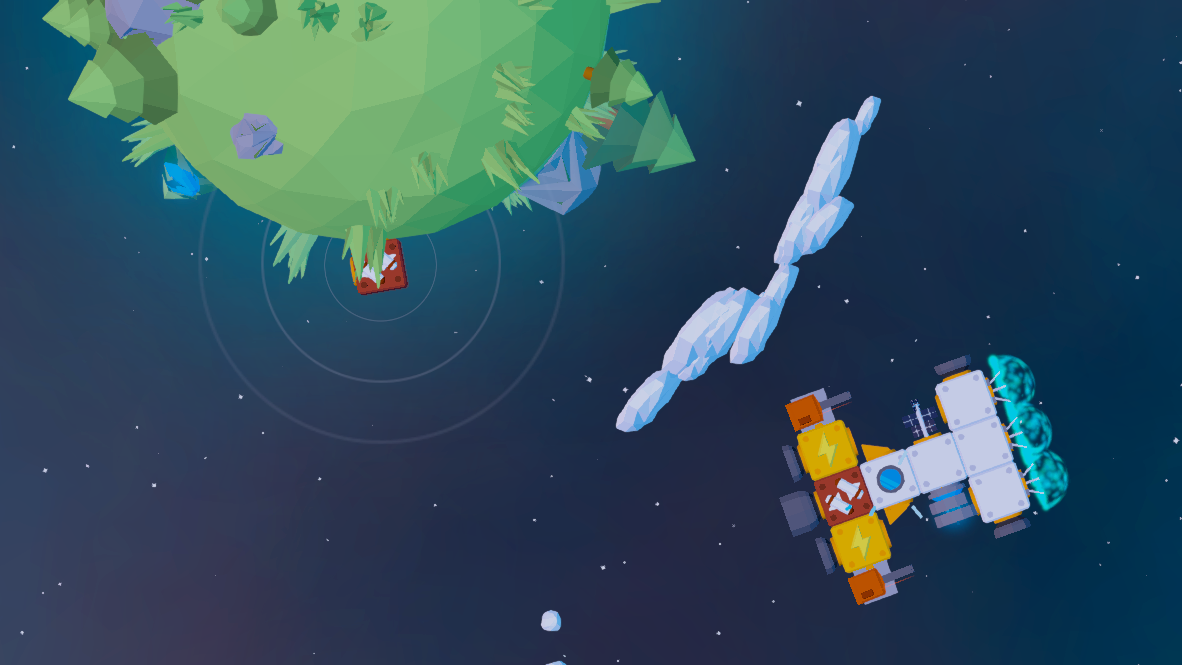 After that, meaning mid-october to november we'll start adding more planets, enemies and ship modules. That'll be a lot more fun!
Hope you enjoyed this little update, we'll see you soon with more news!
Again, here is all our social media channels:
Discord! To play the game and talk to us!
Twitter!
Youtube!
Reddit!

Thanks!
Jonas and Jacob
Red Cabin Games