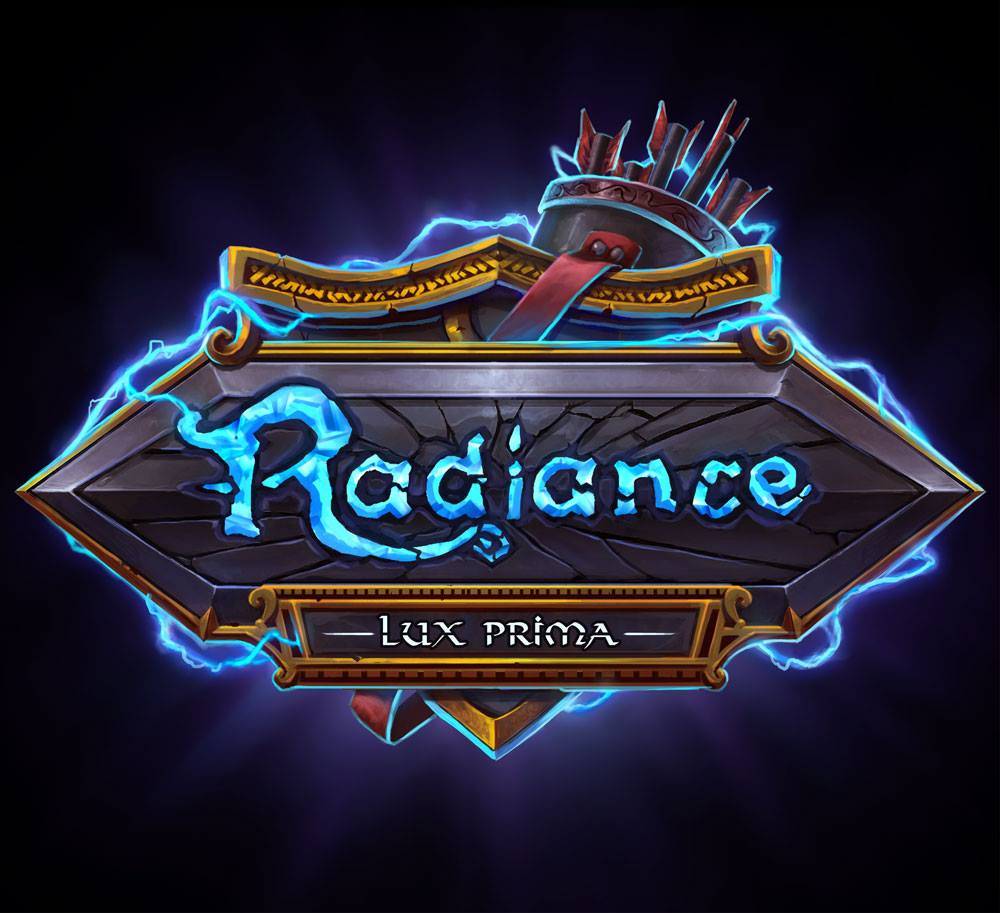 ...And as such, our Logo is born... behold the Radiance of the Lux Prima... get enlighten by it to gain the strength needed to fight your way along the vast realm lands! Beat up and smash down to dust the forces of darkness that lurks around, attempting to erase your very own existence! Beat'em all!
Thanks to the addition of really talented Artist / Illustrator - Jose Vega - as part of the team, we are now able to better see some areas and characters of our video game in terms of conceptual art. He's also responsible for the awesome logo! :) (We hope you love it as much as we do and if you do have any suggestions, please do post as a comment so we might consider as we are still able to modify it if needed be)
Here are some concept arts being worked for the first area of the game, the One that will be available as playable alpha demo soon (most likely during this month) through here at IndieDB :

The structures for the 'Burning Village' is where all the game action starts. While our heroes are involved in a series of waves attacks from goblin creatures.
---
---
Our character designs are the work of few team members together. Their designs as well as some of their original conceptualizations are under the chore supervision of Jesus Flores, our Lead Game Designer. As you might have already noticed Radiance is leaning towards a cartoon stylized look, with relatively mid-to-small sized characters and certain Anime vibe to them.
The assassin goblins are small but fierce and relatively quick. Their weapon of preference is the dagger. They tends to attack in groups and don't remotely know the meaning of the honor word, so they won't have no mercy on you no matter how many of them are attacking you.
Lightweight and certainly deadly as its marking and symbols implied! Favorite choice of the Assassin Goblins indeed!
The bomber goblins are slower but they are pack with some explosive flavor. Their weapon of preference is the Pumpkinade. They have a very particular sense of humor that makes them laugh hardly as more things are blown away. Be careful, this guys may get depressed if you refuse to 'party' whit 'em and get a particularly explosive 'affection' to you, if you know what we mean!
This pumpkins are sure to pack an explosion of flavor!
---
In-game Engine Screenshots
---
(Please take into consideration most art are place holders only - it might or may not get replaced in time for an early alpha release - even the UI art is place holder)
Here are some screenshots of the previous content on the actual game at the Unity game engine. Hope you like and please feel free to post your comments / suggestions as we are always listening to you all. We want this game to be as enjoyable as possible for you, that's why we listen.
(Please take into consideration most art are place holders only - it might or may not get replaced in time for an early alpha release - even the UI art is place holder)
Thanks for taking the time to read up to here!

Will left some links in case you might want to dig a tad more about Radiance, First Light Studios, or its members:
Facebook - Radiance :: Lux Prima