Genres: Action, Adventure, Stealth, Casual, Simulator, Role-playing game, Humor
Release: 19.03.2021 (Early Access)
Platforms: Windows, Mac, Linux
Engine: Unity
Developer/publisher: MAD sprouts
Gameplay: The game is in the genre of sandbox, action, survival, where you are to play for a raccoon, organize the resistance of animals and confront people.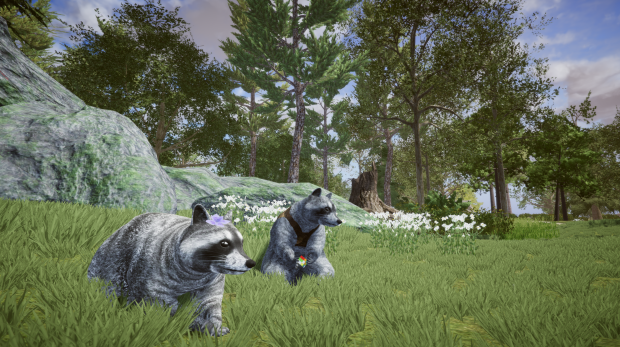 The game has been in development for three long years, and during all this time it has gone through many changes, the result of which you will be able to see very soon. We postponed this moment several times tickling our nerves and nerves of our future players, because we saw that you are waiting for the game and finally want to plunge into the game world of Wanted Raccoon. We understood that we have a great responsibility for all the time you wait, so we wanted to show a worthy interesting game. Now we are ready to tell you the date – Wanted Raccoon will be ready for Early Access release on March 19, 2021.
If you have heard about Wanted Raccoon, then you already know that this is a story about the Raccoon who lost everything in a one moment - home, family and friends. A terrible thing happened: people cut down the forest where he lived, and everyone who did not manage to escape was placed in a kennel. Our hero escapes from it to find new home, allies and organize resistance to the main enemy - man.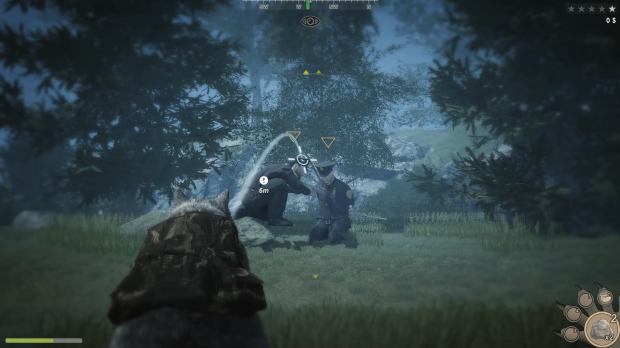 Raccoon will have enemies in the game – lumberjacks, hunters, police officers and other residents of Raccoon City. Other animals who needs your help can become your good friends. You'll have to find and punish all the guilty, help other inhabitants of the forest, find out where your family was sent, save them and lead the resistance.
What's interesting you'll see in the game:
we filled the game world with a large number of locations: shops, construction site, gas station, forest, entertainment center, park, supermarket, church, etc., where you can travel. Each location contains unique opponents, game mechanics, as well as resources for crafting and construction;
each location has its own tasks, unique traps and objects for interaction. Completing tasks will allow the Raccoon to improve his shelter, get items, steal resources and find new friends;
wardrobe for the Raccoon:
you will be able to choose Raccoon clothes that will give him various bonuses: improving protection, camouflage, flair, etc.;
found or stolen items can be used to create useful equipment, tricky traps and improve the base;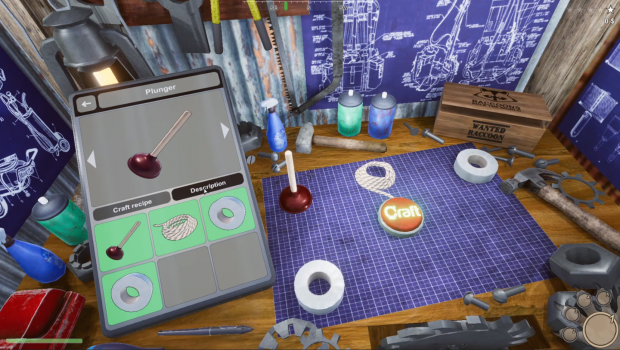 some items cannot be crafted, but you can trade in the game to purchase the necessary gadgets and crafting components;
Openly confronting people is not the best tactic. Stealth is your main weapon. Avoid unnecessary attention, the human world is full of dangerous!
We are very pleased that we can finally share with you the results of our work and receive feedback that will help us to make the game even better together. Therefore, we hope that soon you also will be able to contribute to the development of our game, and we are very anxiously awaiting the moment when we read your first reviews.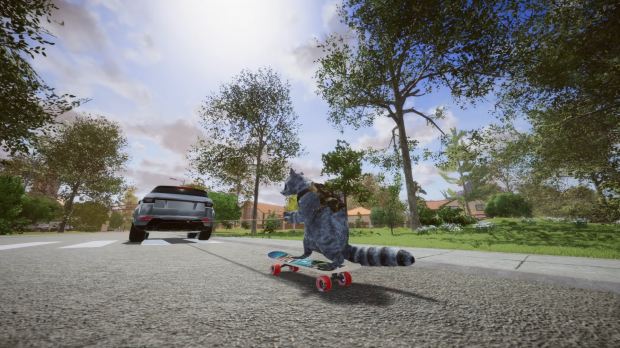 Add the game to your Wishlist so you won't miss the release!
Our Discord, where you can see the news first: Discord.gg