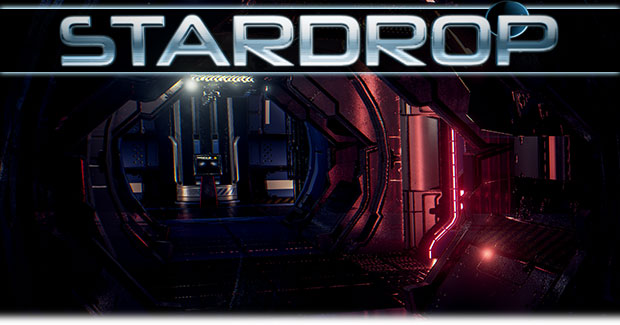 Kickstarter Aftermath
Holy cow, what a ride. Despite the outcome of the campaign, which wasn't completely unexpected, I have to say I'm glad I went through it. I haven't had much time to reflect on it that much until now and I've been processing all that has happened for a bit knowing full well how and where we failed.

Personally not reaching the goal has been the only real down side, be it the worst one, I did come out of it with a lot of information and other tidbits. One of my worst fears was that the game would be shut down on multiple accounts for reasons I have overlooked but it didn't. In fact, the overall conclusions that the demo received were overwhelmingly positive.
There are multiple reasons why that didn't translate in more backers which would be the fact that STARDROP was not that exposed. Something I learned during the campaign. I also misjudged how people look at campaigns. I banged real hard on the fact that we had a playable demo. In my eyes that was what should have enticed people to back. In my personal view I figured that if someone is going to back a project they would have played the demo my failing in this was that I did not had a strong kickstarter campaign page at all, at least now when I started. And when I started to fix that, it was already 14 days into the campaign, which simply put was too late.
On top of that the kickstarter video was sub par. I already knew it wasn't up to snuff, but I was so incredibly limited in everything ranging from a nice location to equipment and my inability to be a decent spokes person didn't make for an enticing video at all, yet I believed the demo would be what would get us the backers. Foolish me.
It did leave me with a whole bunch of passionate backers who, in my opinion, backed the game because they loved it. And I am incredibly grateful for that. A lot of them stepped up and tried to help and shared their own insights.
Another major positive point in all this is that the game has gotten some decent exposure. Not many people knew about the game, and in the grand scheme of things, still not that many do, but it's a heck of a lot more then when we started. So in that regard the game is being put out there now and it was a good start.
Round 2
So I'm back working on the game and because I don't like giving up, we're working on a re-launch. When that happens is not set in stone yet, but it won't be too long from now. This is where things get exciting. Because I don't want to come back with the same demo, I am working on extending it and adding in the next chapter. Yes, you'll finally be exploring the dropship that was hinted at near the end of the demo.
I won't be able to make the entire ship the way it's planned and it will be cut a bit short for two reasons.
I don't have the resources nor the time to create the entire ship and
I want to have something new for everyone to discover once the full game gets released.
This does mean that the story will advance quite a bit during the new chapter and it will end with another cliffhanger. Luckily I didn't have to force it in, it was already written and planned this way. I will also incorporate and work off of all the suggestions, tips and info that I have received during the original campaign and I already have a whole bunch of resources and people wanting to help out. So more on that later.
For now I just wanted to say thanks to anyone and everyone who has backed and/or taken the time to check out the campaign. And because I hate leaving you guys empty handed I'll post some updates of the current progress below: