Working hard with the videotutorials.
We're already preparing a videotutorial about basic combat tactics in "Stellar Sphere", which will detail the different weapons and aids available to carry out the maximum possible number of points, but also how to survive in the meantime. Because if you are destroyed before time expires, you don't score. It's either all or nothing. Life is hard.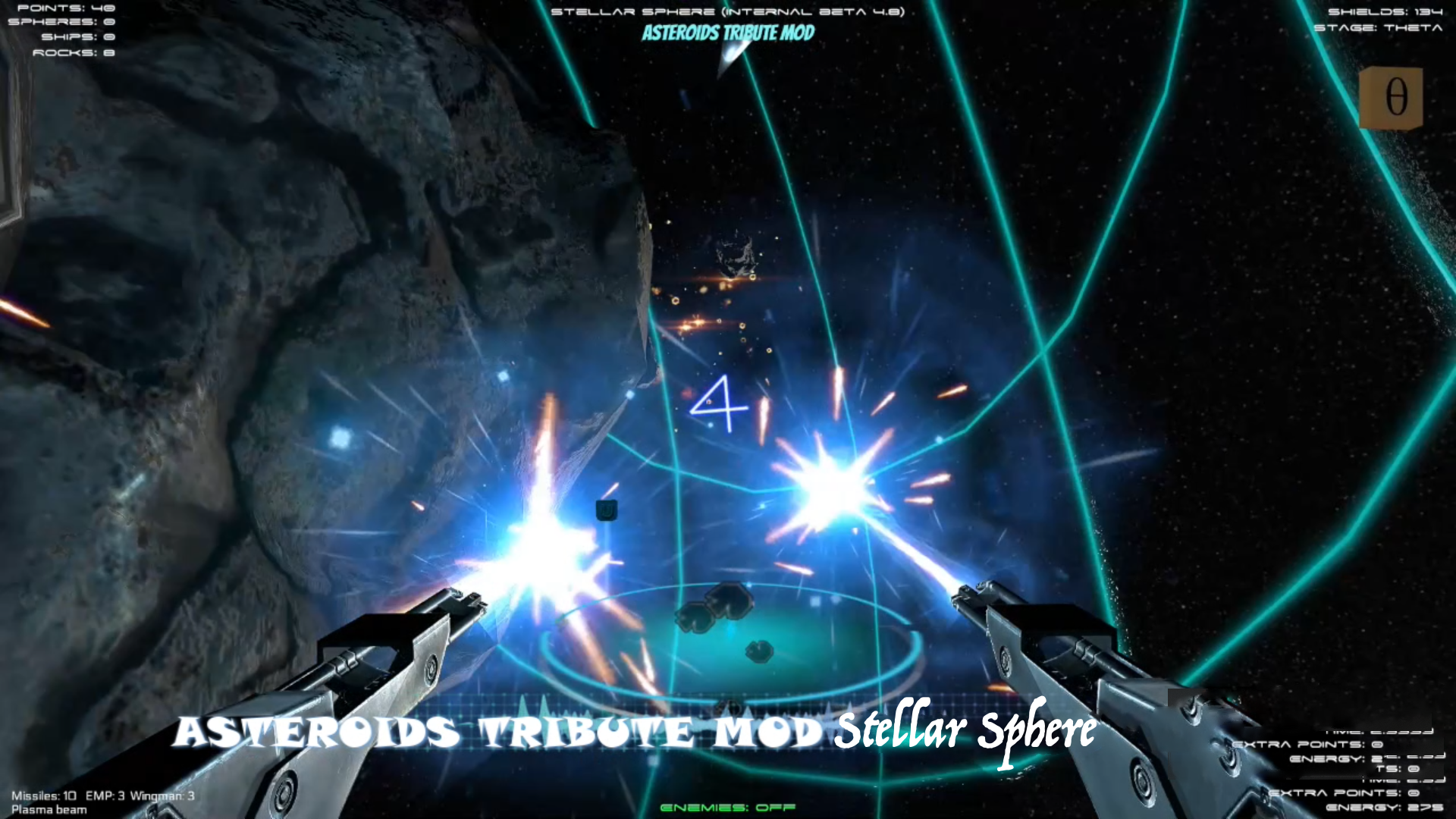 And then one idea is born: what about a mod?

Speaking the other day with some friends in front of a beer about those good old days where the games were monochrome, we commented on the wonderful "Asteroids", a game that was originally so basic that only had a few white lines on a black background. Developed by Atari in 1979, it quickly became a success. It's secret? A devilish gameplay, and the ship's fabulous Newtonian physics. It didn't need anything else. Just the ship, the asteroids, and the UFO.
Then we saw that "Stellar Sphere" could be adapted, with a few adjustments, to become a tribute to Asteroids. Not in the same way of course, because it wasn't about creating a clone. But we could create a mod for "Asteroids".To do that, all enemies are deactivated, except the turrets, so there's a little more difficulty. The game generates a lot of asteroids, which are also broken into smaller pieces, just like the original game. And, as in the original game, a collision subtracts shields. In the original game it meant the destruction of the ship. Here, with the intensity of the asteroids, the ship's shield is lowered. If it reaches zero, goodbye.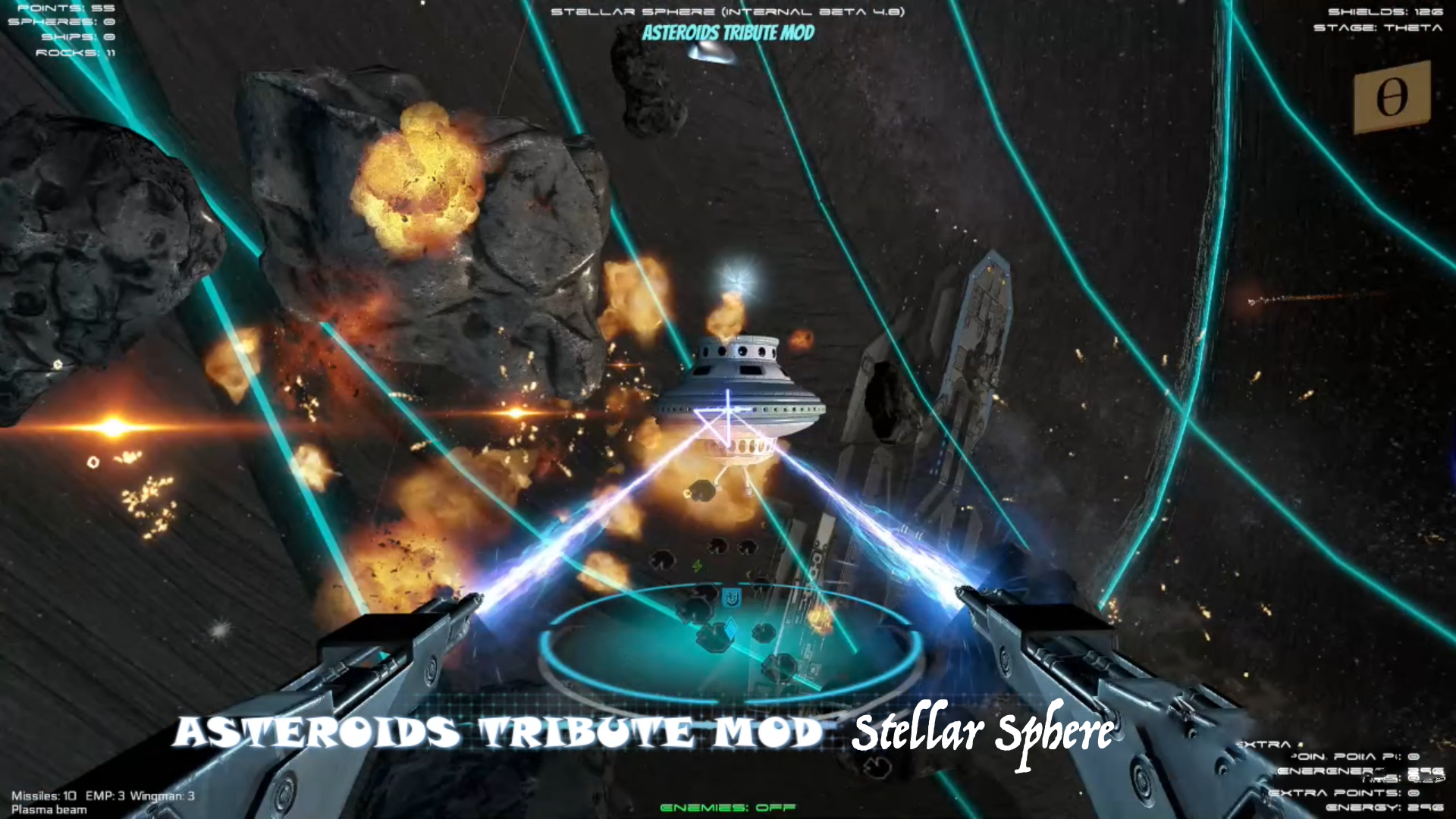 The classical elements, and some new addons.
The view is very different of course, we don't want to recreate the same old game, but just to pay a tribute to Asteroids and that marvellous time. The game includes the famous UFO. For this we have added a cartoon style UFO, with a sound similar to the original game. But with one difference: this UFO fires missiles. And it won't leave until it's destroyed, and it will continue to launch missiles until it's finished with it.
This game mode is activated in a very simple way. We've added an "asteroid mode" button on the second setup screen. You just need to activate it, and any scenario becomes the "Asteroids" zone.
What is this mode for? On the one hand, to make a tribute to a game as mythical as "Asteroids". On the other hand, this mode serves to get tired of the school or office, and destroy asteroids to beat all records, without worrying about anything else. Weapons, rocks, and UFOs. The perfect recipe to spend a while without the need for more.
Then, at any time, this mode is deactivated, and the game is "Stellar Sphere" again. As always, the player has the last word. That's our goal when designing games. Thank you very much.