It's been a year since we launched on Early Access and with a Nintendo Switch and PC 1.0 release coming up very soon, we decided to take a look back at the making of Space Scavenger.

We are not ready to reveal our planned 1.0 release date just yet, but it will be later in the summer... ;) We also have a Nintendo Switch version ready to release at the same time and we hope you can understand we need to work on stabilizing the build and prepare a new release trailer etc before we go to 1.0.

Let's have a quick look back at what we have done in the past year!
Our current module count is as follows:
27 weapons (15 at release)
11 utility modules (5)
9 "unique" modules (0)

These additions really add exponentially more variety to ship builds and brings more of the gameplay we want to see!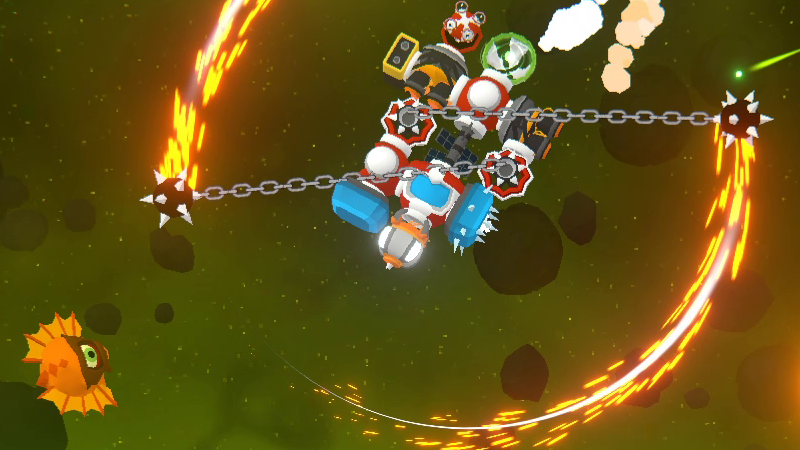 Based on feedback we quickly added a normal and a hard mode where normal mode no longer had any oxygen limit. That was one of the best decisions we have made during early access, so thank you for that feedback! Swarm mode was also added and while it is a smaller mode, we feel it adds a little extra variety to those who want something different with more building freedom.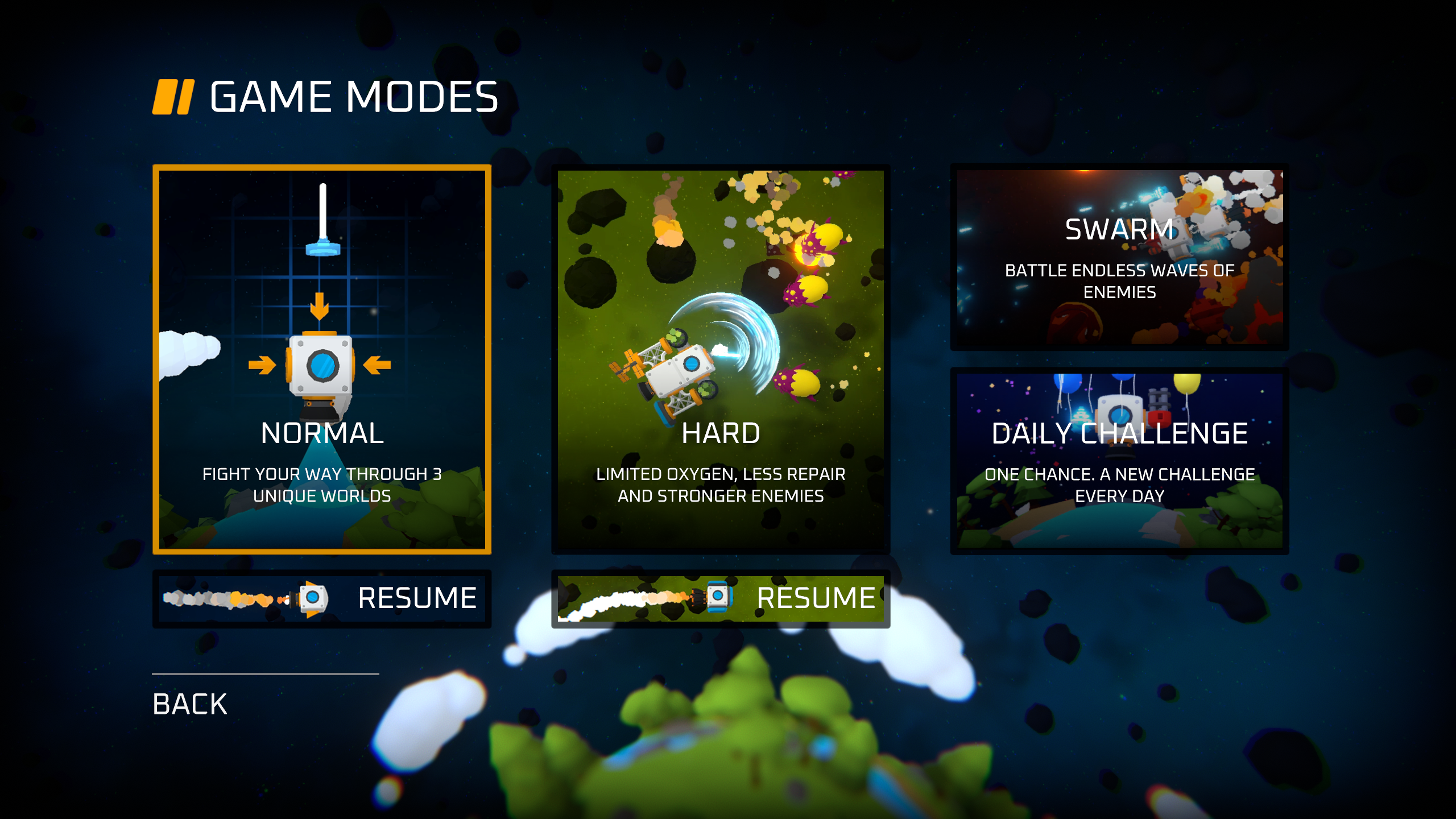 Some highlights of what we have added since last year:
Hard mode
Swarm mode
20+ new modules
Ship skins
Hangar to save your favorite ships
Fixed controller issues
Performance improvements
Save system
We've been in Early Access for a year, but it's been a 5 year journey and I wanted to share a little video we created to show how far we've come.
We look forward to sharing the 1.0 update with you soon! We are preparing a really nice update, some of which you can get a sneak peek of in the video above! :)

/Jonas
Red Cabin Games