Glowing shroomy sheep
Dev Diary 43
Hi all,
In 2019, we had a crowdfunding campaign on Indiegogo to help us support the development of our game. We promised our backers some rewards. Since then, the work on the game then has been slow but steady (as you can see in our developer diary entries). Now we are nearing the end of our journey so it's time to prepare the promised rewards.
---
The first reward we want to introduce to you is a sheep design. The backer could choose their preferred mushroom type and color. Based on that, our animator would make a sheep design. This sheep would then become a part of the Eshara city environment. So, here is our first sheep - for Martin.
Thank you, Martin!
Sheep design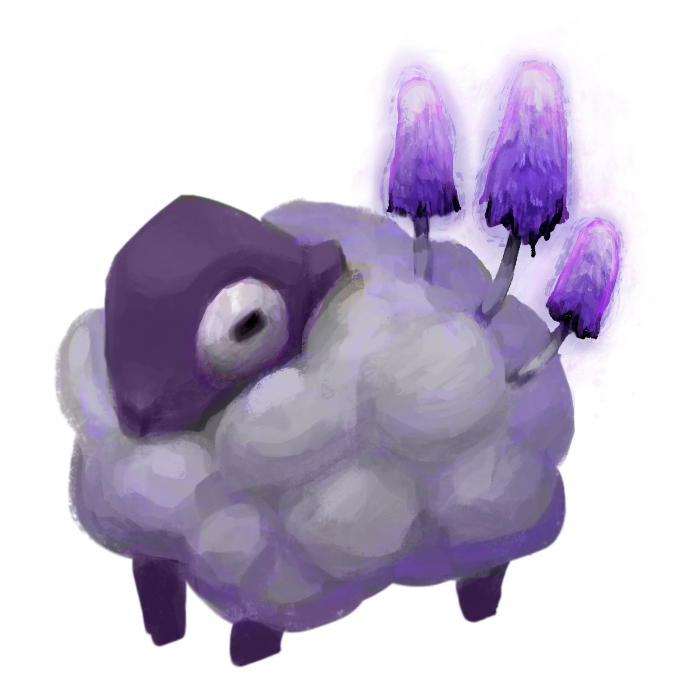 In-game idle animations of Martin's sheep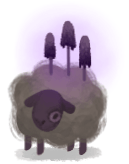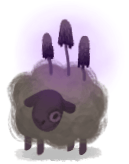 Martin's sheep happily munching grass with other sheep in their enclosure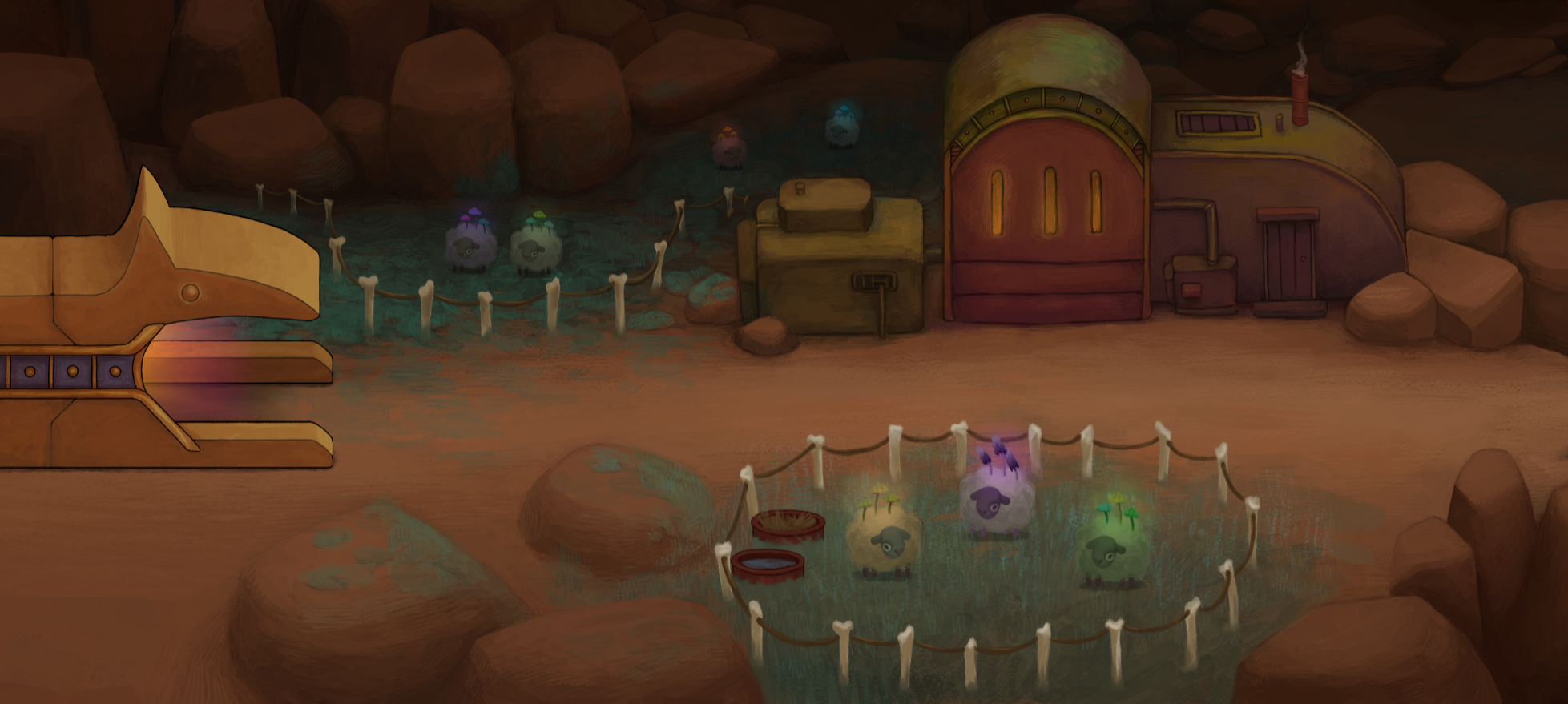 ---
Another type of reward were Elfscape stickers - showing off some fun Elfscape elements!
Take a look at the design: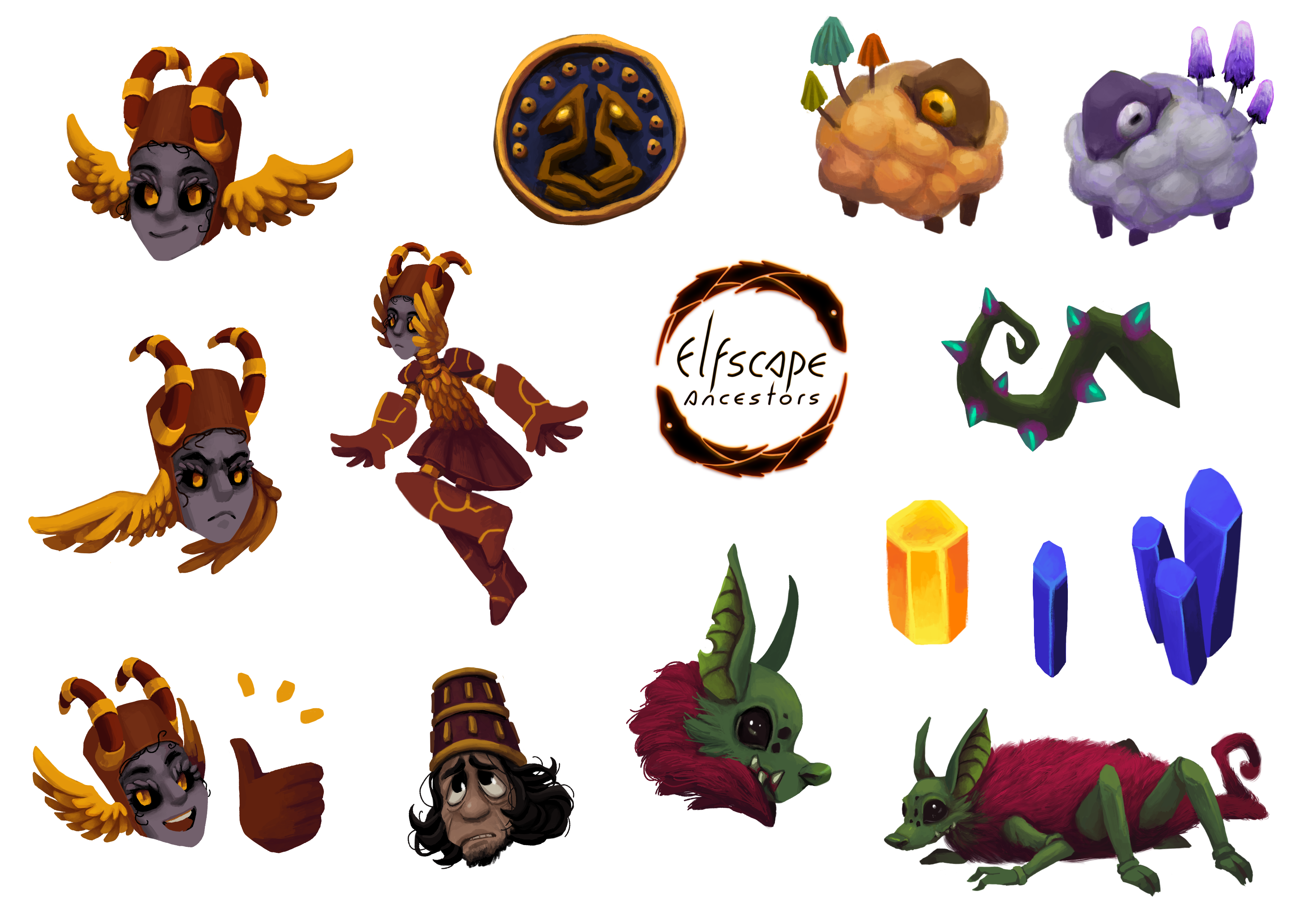 Which sticker would you put on your laptop?