Hello everyone!
A very Merry Christmas and soon, - a happy new year to you guys!
It's been a long time since the last update. The good news is that this is because I was completely immersed and caught up in the development of the game, and now we're very, very close to getting it finished!
The complete story and all the puzzles, dialogs, etc have been finished, and I'm now working on the epilogue and the credits. After this, I'll move back down to the earlier scenes and finish off all the unfinished scenes - incomplete dialogs, models, and anything that's missing. Once that is done, I'll get started with polishing the game and making it prettier where possible, improve UI, etc. Finally, it'll be time for optimization and bug fixing!
Other than that, here's a glimpse at the new stuff that's been done since the last update -
First of all, I implemented Enviro - a weather and time cycle solution. This allows me to add beautiful dramatic skies to the game, and have cool weather effects! Here's a preview -
This feature comes in really handy in "memory flashes" sequences like this -

And some cool closeups like this :) (the wet road itself is a different "wet" shader) I think the realistic look goes quite well with the rest of the simple aesthetic here!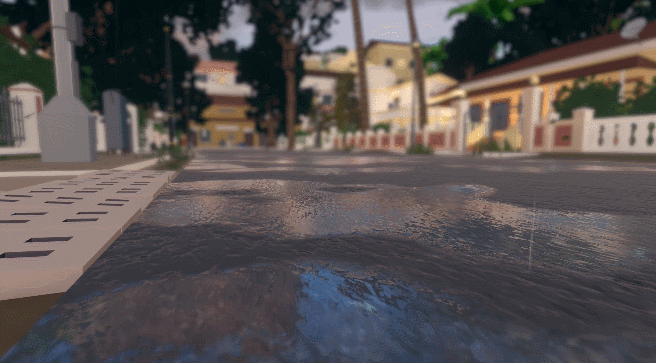 Next, I worked on improving the visuals for the "storybook" sections, sticking close to an early Xbox 360 era action RPG style (lots of bloom!) inspired by games like Fable and Kingdoms of Amalur. Check it out in this gameplay video!
And here are some more gifs showing off this revised storybook art style -
A cozy fireplace,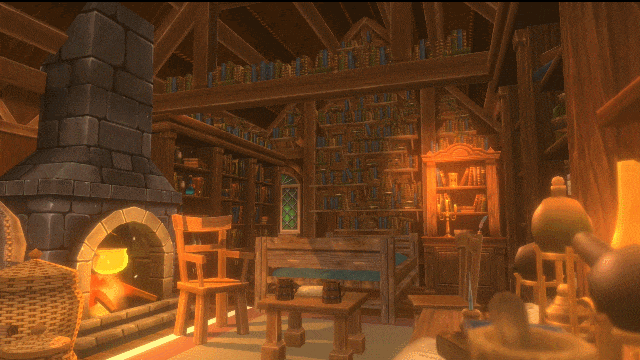 And cold, mysterious woods-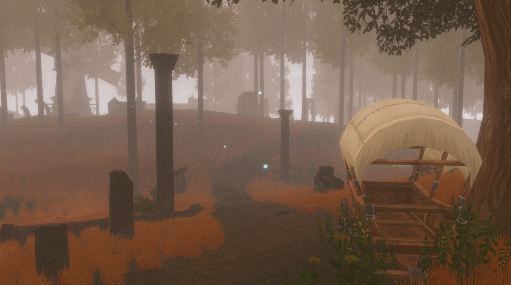 That's all for this time! 2020 has been harder than any of us could've imagined - see you again in a (hopefully) much better 2021! :)
-Armaan