The Automated Miner
In a survival game, like Violent Sol: Worlds, you will find yourself in need of resources to craft, build, and survive off of. One way to get resources is to mine for them. In most games you walk around with a pick and chop at stone and other substances and gather resources by hand. In Worlds, you will be able to place down a miner and it will work while you stay engaged in building and exploring on the vast planet you are settling.

What is the miner?
A miner is a machine that you can craft and place in an area of the planet. It will gather resources, such as iron, on your behalf in the area of your choosing.
What does this mean for game-play?
You will be able to gather underground resources without wasting your time mindlessly clicking everywhere. You will be free to deal with events, explore, and tame the planet you were placed on. All you will do is find a great place to put your miners and periodically check on them. While they are mining they will gather resources based on their location. You will have to pickup the resources from the miners so if they are placed in a harsh remote area of the planet, although rewarding, the precious resources will be that much harder to bring home.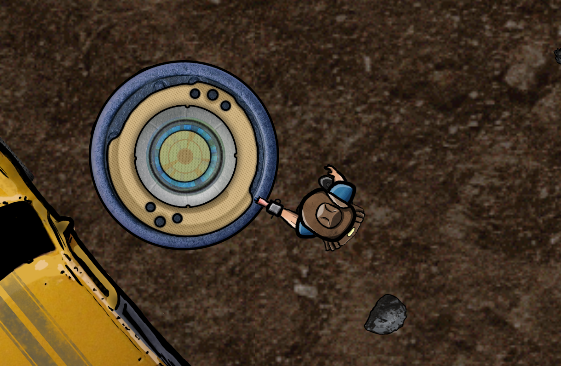 What can happen to a miner?
Miners are craft-able machines, so they are made out of component parts. Each part can break. So you may find yourself fixing a power supply or a drill, and not just fixing the miner as a whole. This adds to realism and makes maintaining your equipment something you need to think about. Do you create spare parts? do you simply trash that one and make a new one entirely. We also think it will be possible that a miner gets destroyed in combat, or by a creature, or even stolen.
We need your input
We are a development team that will listen to the people who love Violent Sol: Worlds as much as we do. If you have any ideas, concerns, or questions about the game, we want/need to hear them. This game will only get better with your participation and getting involved early will make it that much better for you. Thank you in advance for all your wonderful input.
Edited by: magicrat_larry