GAMING FESTIVALS AND MORE DORIS 2 NEWS REVEALED

Add The Tale of Doris and the Dragon to your favourites: VIEW NOW


We'd love to know what you think of our project and we read all the comments and feedback we receive! Please do head on over to our community page and let everyone now how excited you are!
THE TALE OF DORIS AND THE DRAGON EPISODE 2 will be available soon on the App Store and Google Store and the trailer can be downloaded here [PRESS MATERIALS]
---
Arrogant Pixel Dev Diary #11

It feels odd to be updating this profile after about a year or so of neglect but it's about time, I think. The team have been busy working on the game (don't worry - we're not dead) and for those of you following us on Instagram and Twitter, you will know that it's been an absolute beast of a project. Taken us a lot longer than we originally thought.
Check out these beautiful banners that Saf designed for the gaming festival: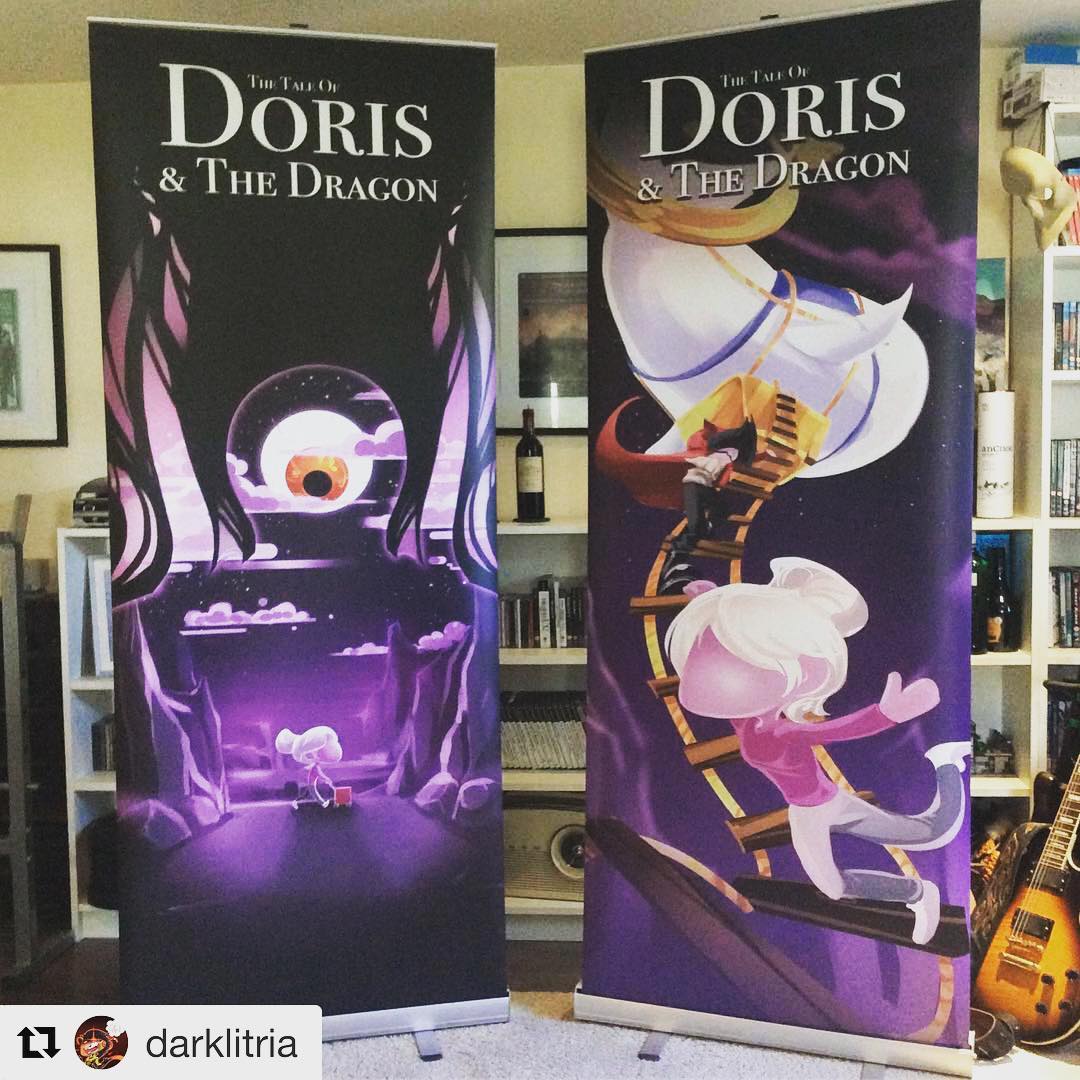 What have we been up to?
Production has NOT ground to a halt. Let me make that abundantly clear; the team have been working incredibly hard and we just have high standards. Throughout March to May 2018, we polished and finalised a section of Episode 2 to show for the first time at Norwich Gaming Festival. Deadlines like this always tend to focus the team and we spent the few months before the event grinding this out.
Can you spot our booth at the Norwich Gaming Festival? Here's a lovely snap from the event: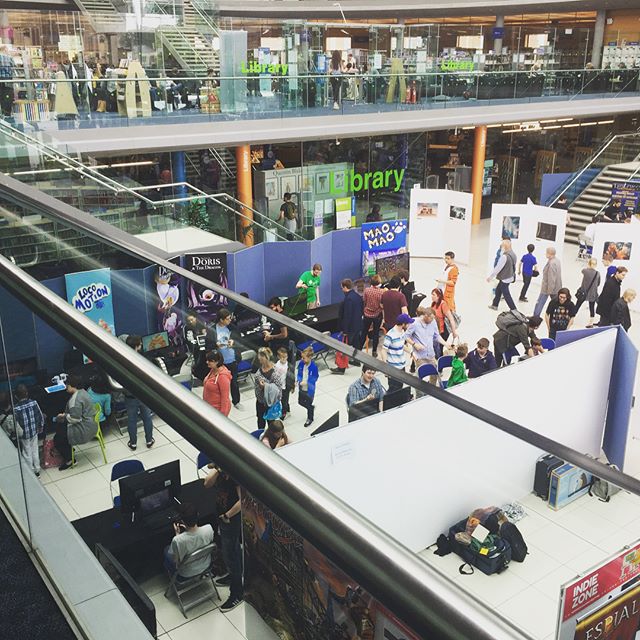 We have been on the festival circuit in the later part of 2018 as well. We made it to Cardiif University and University of Northumbria in Newcastle run by the lovely folks at Rapture Gaming Festival. We had loads of fun meeting everyone that attended the event and hanging out with all of the game developers at the after party at the end of the night.
Most importantly, it was a chance to get feedback on the game that we had been working on so far. It was really nerve wracking having people sit down and play Doris 2 for the first time. It was so useful to see how people interacted with the world and we took this opportunity to write down any last minute changes we wanted to iron out before we release.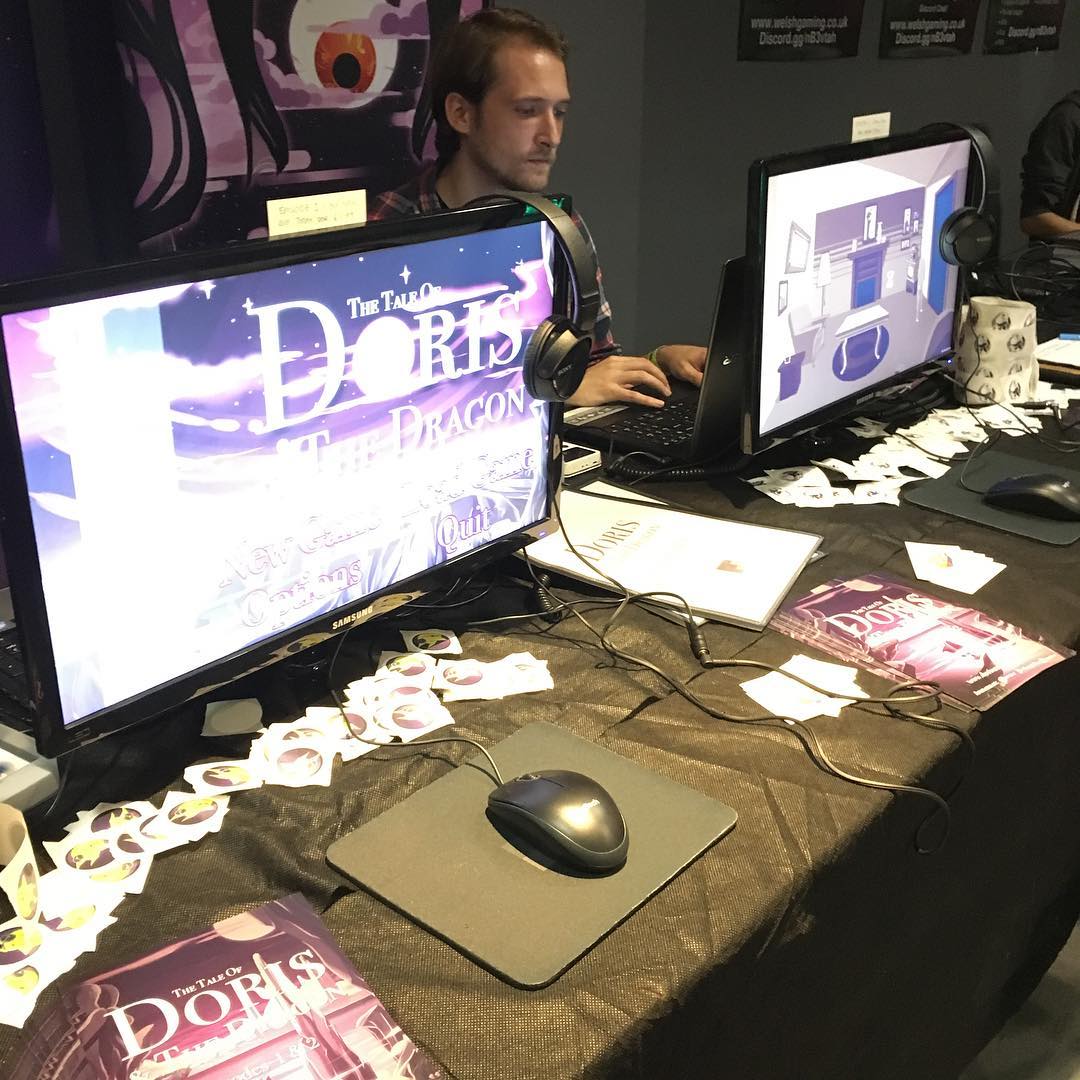 Where is the game?
As you all know by now, The Tale of Doris and the Dragon - Episode 2 is a much much bigger game than Episode 1. I think even without a walkthrough, the original game could be completed in under an hour if you didn't get stuck on the notorious rib puzzle. Episode 2 really is a completely different animal. In recent play tests, we are looking at a 3-4 hour experience but we have not done a complete run through with people that didn't know how to solve all of the puzzles.
It is a success in itself knowing that we can play the game from start to finish. Right now, we are still in production but are very close to moving onto polish and bug-testing phase. However, we have voice acting bits left to do (though we are also very nearly finished with this) and some other last minute bits. It's really encouraging that we are almost fully in post-production. It's very satisfying to see how much work has been completed.
We are also looking at the possibility of pushing a big update for Episode 1 before we launch Episode 2 so newcomers to The Tale of Doris and the Dragon can have a more cohesive experience. The original BETA in all it's buggy / untested glory will always remain on Newgrounds.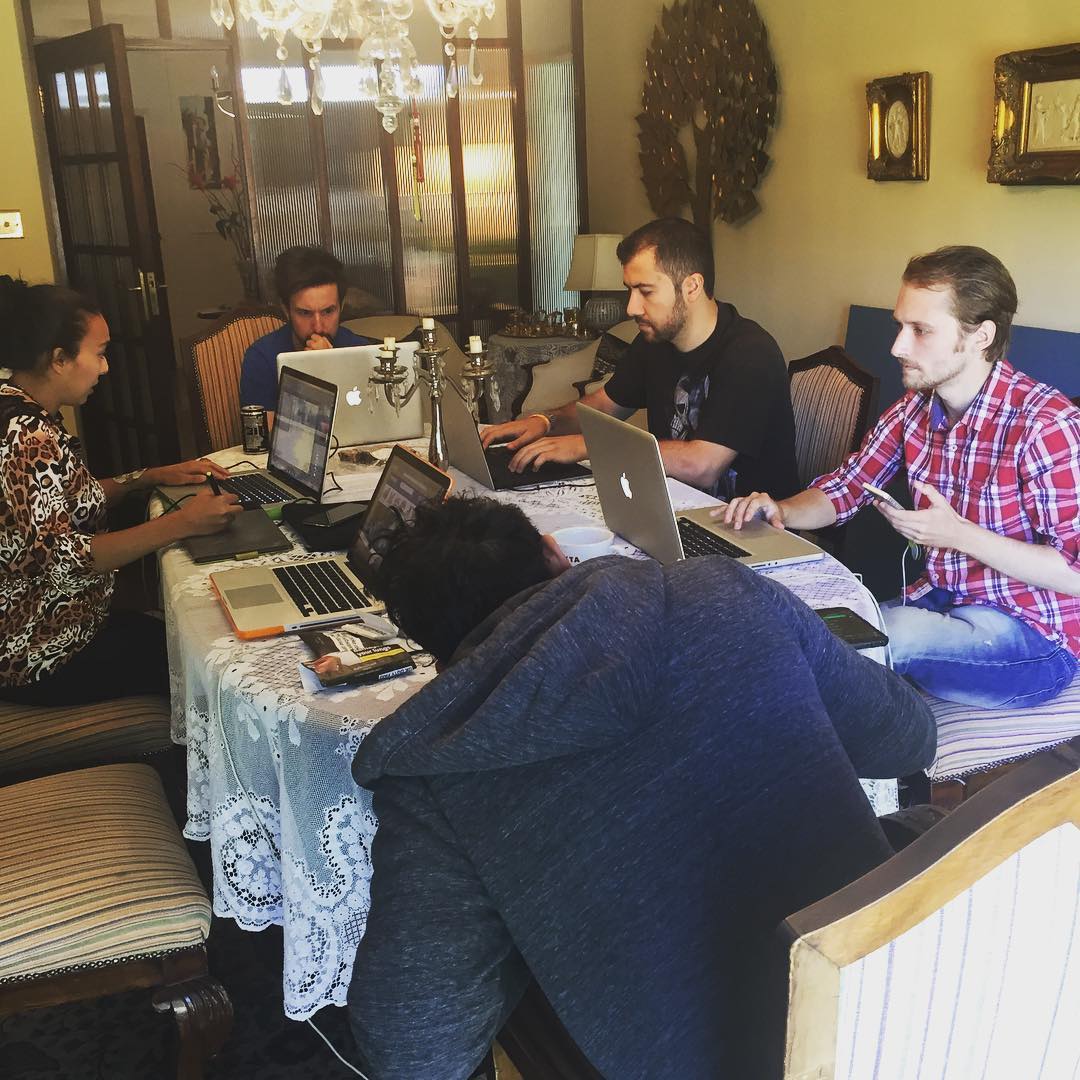 When is The Tale of Doris and the Dragon Episode 2 coming out?
We mentioned in the last blog post that we wouldn't reveal a launch date until the press builds are ready to send out. Right now, the team's priority is to get the game as perfect as it can possibly be. It is so difficult working on a project as big as this - motivating an entire team to keep slogging away has been really challenging but I hope I speak for everyone when I say that I am proud of what we are producing. I am really happy with how this game is turning out.
I am determined that we launch The Tale of Doris and the Dragon Episode 2 this year.
If you are a journalist / reviewer / youtuber and would like to request a press copy, please get in contact: jay@arrogantpixel.com
Thank you once again for your patience and we sincerely hope this game will meet and exceed all of your expectations!
Love the AP Team x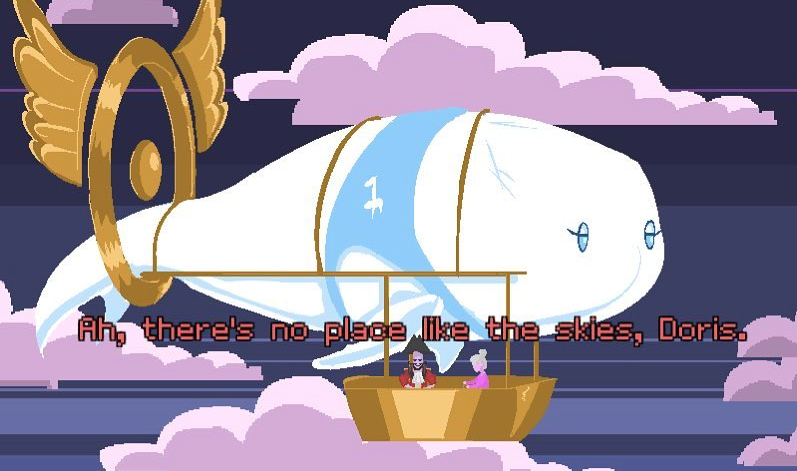 ---
For further information:
About Arrogant Pixel:
Formed in 2012 by Ben Simpson, Arrogant Pixel is a small team of five game developers based in South West London. Our ultimate goal is to make high-quality games with memorable characters and a strong narrative. We will never release games that we don't enjoy playing ourselves. Growing up in the early 90s, we were playing some of the greatest 'point and click' adventure games of all time. Our latest title "The Tale of Doris and the Dragon" is our homage to the genre. As an independent company, we have self-funded this project and aim to release Episode 2 on Steam, iOS and Android.