.
.
.
Do you remember the Hatchery with its five arms? They categorize our units in the following specialisations:
Resistance, Ambush, Support, Mass, Speedup

Our Level-Guidance-System helps every player to find the next hatchery to train units as fast as possible.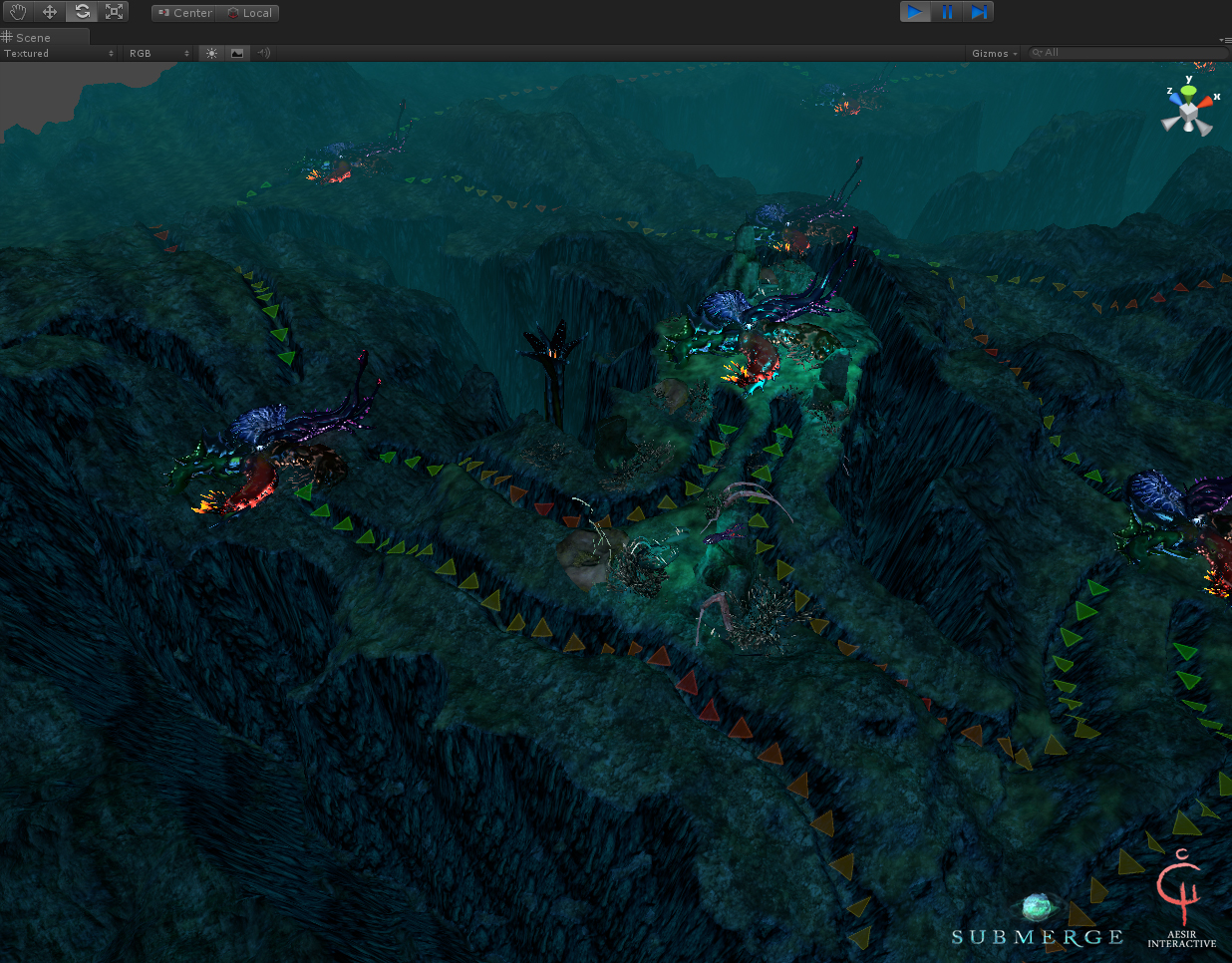 Description: All Hatcheries are connected with those Level-Guidance-Strings. They give you information about the nearest hatchery and about those which are already allocated.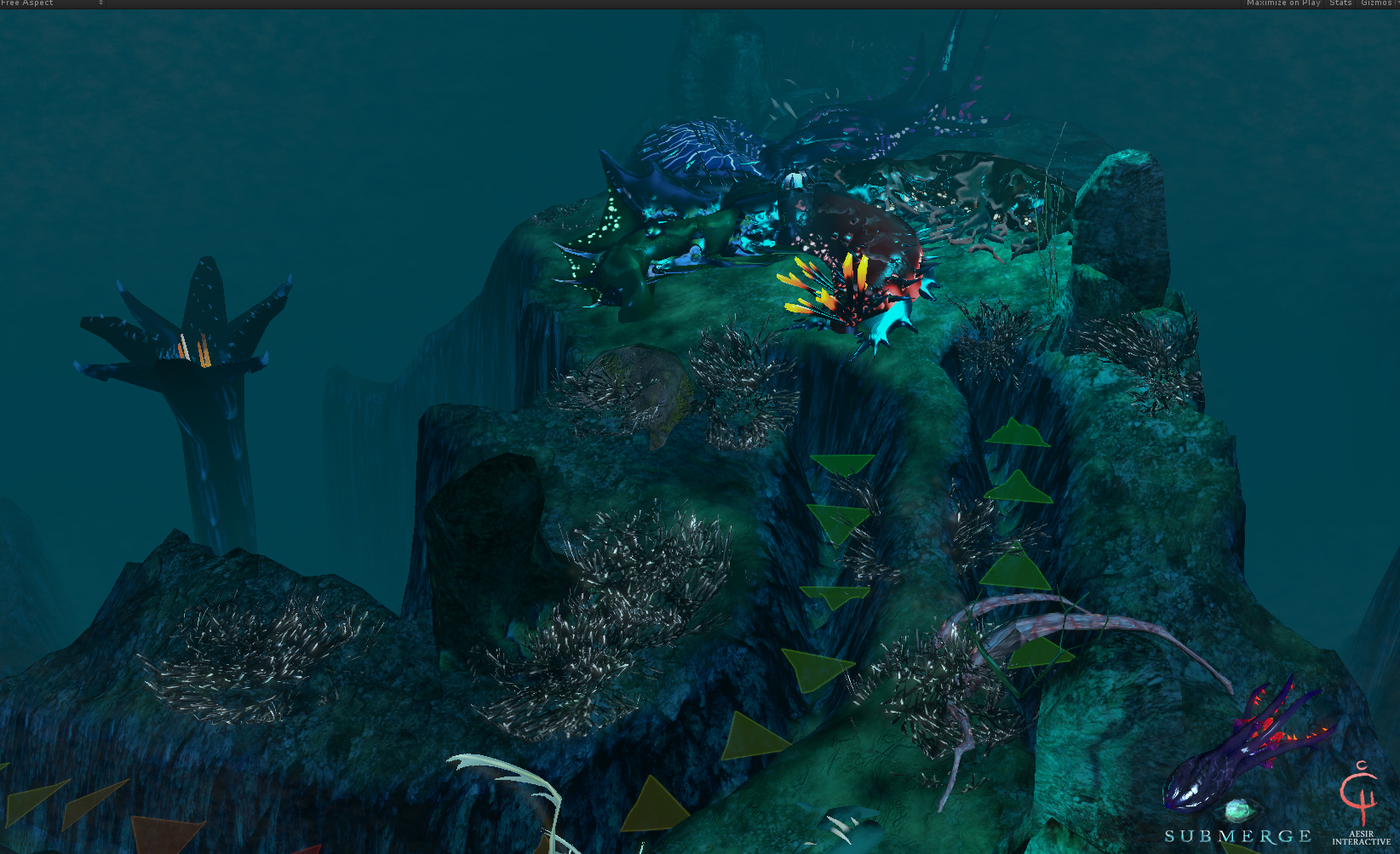 Description: A Trench near a hatchery will help players to defend the position much better. Huge and enormous leviathans lurk in those canyons. So better choose a way around.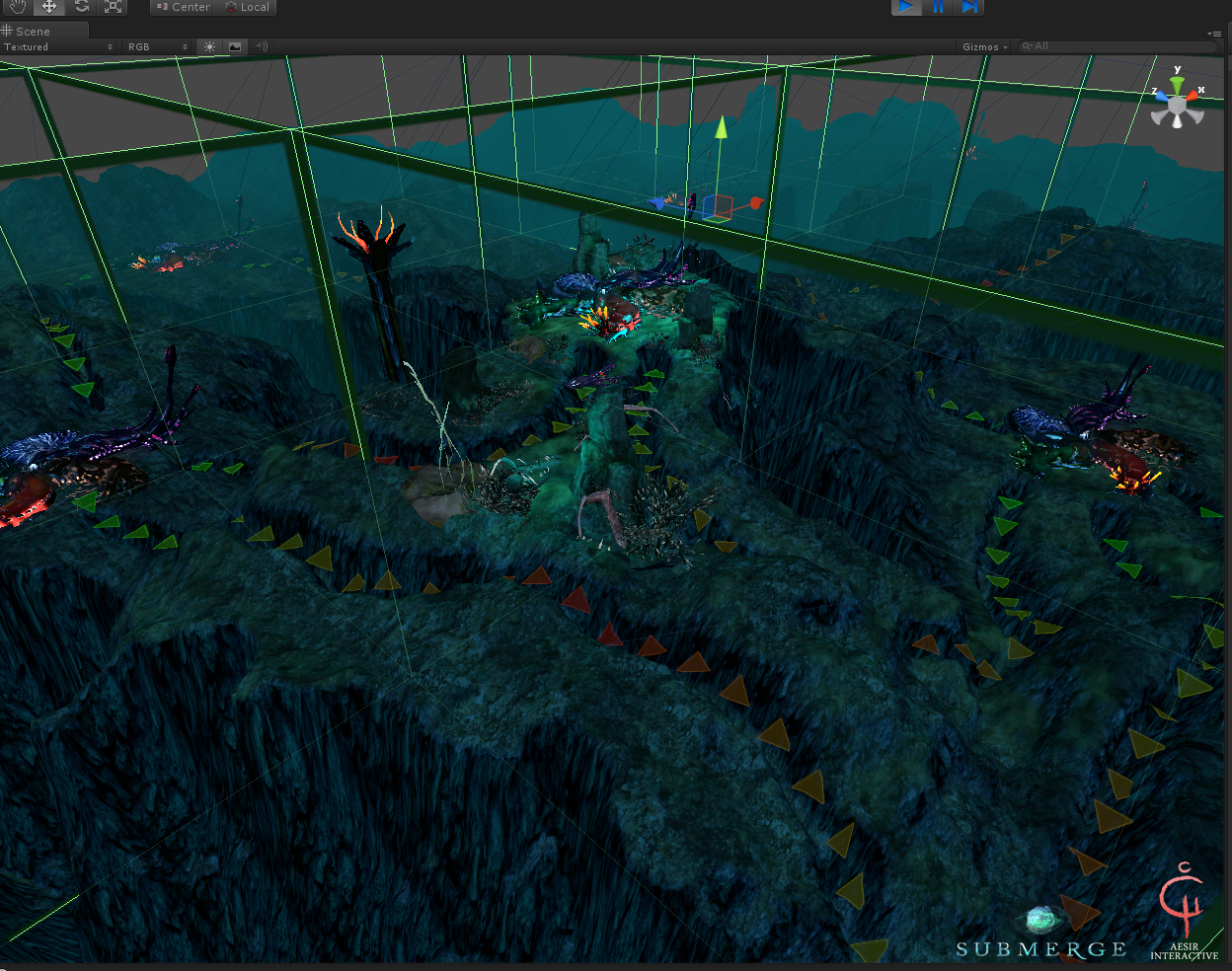 Description: These are images from the editor. Don't be astonished by the green
quads. The quads show the chunks our endless world is divided into.