Hello Space Scavengers!
We've made some more progress on the game and wanted to share it with everyone!
Sorry for being a bit tired in this video. It had been a long 4-day weekend!
Space Scavenger Dev Diary 3 - Building your ship, New Enemies and Repairing!

Space Stations (Shops)
We mentioned our plans for these in the last video a few weeks ago. Now they are implemented and can be used to shop for modules. Space Stations are "randomly" placed in the levels like everything else. They also randomize what items they have on sale and you will have to decide what to spend your collected scrap on. Can lead to some interesting decisions already! :)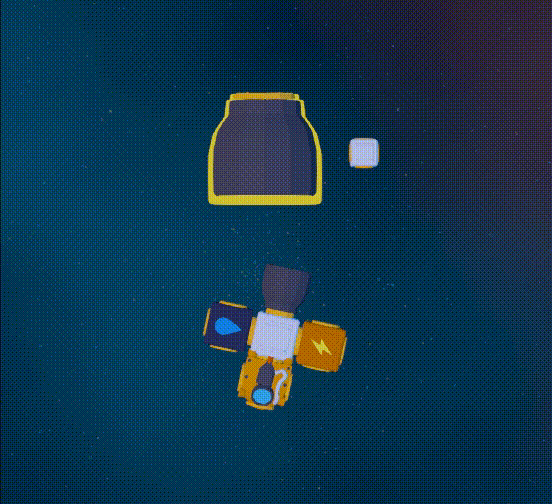 Health
Ever since we started working on Space Scavenger, health has been one of those things we have redesigned 100 times. We think we've finally settled for a good old regular health bar that makes you stronger the bigger you become. We're still discussing adding nuances to this such as modules breaking when you get really damaged but this is a system that works for now!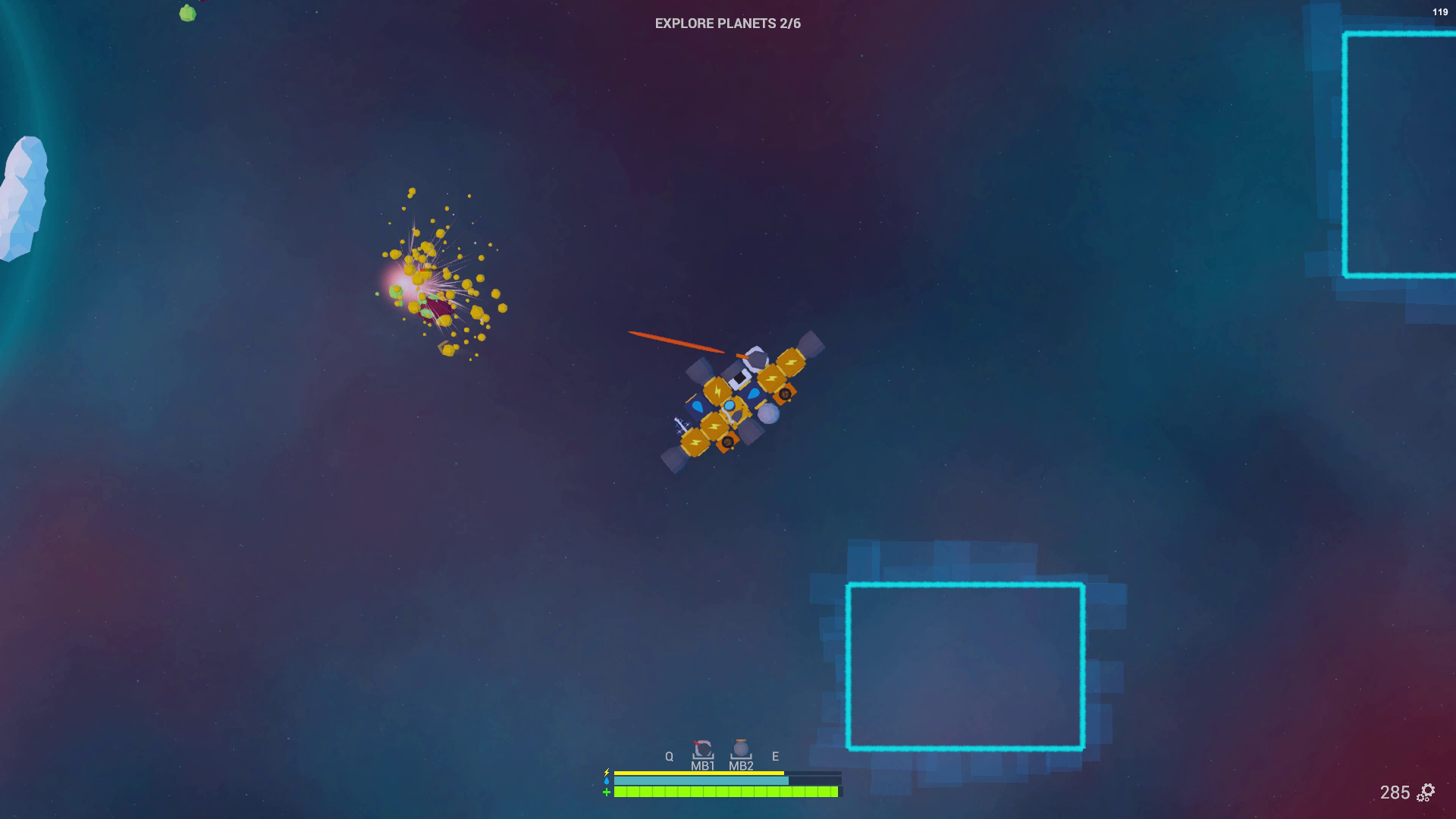 Enemies
We tweaked existing enemies and added a new one (my personal favorite). The enemies we had were good starting enemies, but we needed something a bit more dangerous. The new Squid-like enemy should help increase that difficulty curve as you progress through the levels.
Debug Console
Jacob spent some (surprisingly short) amount of time adding a very basic debug console where we can enter commands to do something in the game. This helps us immensely by being able to spawn whatever object we want at any time, clear the level of enemies, finish the level and so on. Now that it's there we will be able to add new commands as we develop and it will save us a lot of time in the end. It already feels like we've made up the time Jacob spent on implementing it. Highly recommended to any other devs out there!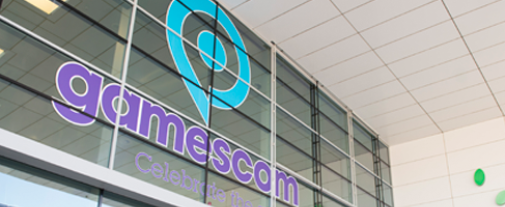 The future
Did we mention we're going to Gamescom in August? Will we see you there? The plan is to tighten up any weird issues with our game loop in the coming month. Then spend another month pushing out ideas for cool stuff, testing it out, adding new levels even if it will push the game towards feeling less complete. In June we will pick the best ideas that we think we can polish up to a reasonable state and show at Gamescom. Currently we're targeting a Q2 2019 release on PC, but we hope to be able to release on consoles as well!
Our current internet presence
We have a new website! www.spacescavengergame.com
We have a twitter to follow: @SpaceScavenger (Jonas: @HolgEntertain, Jacob: @JacoSelg)
We have a subreddit: /r/spacescavenger
See you next time!