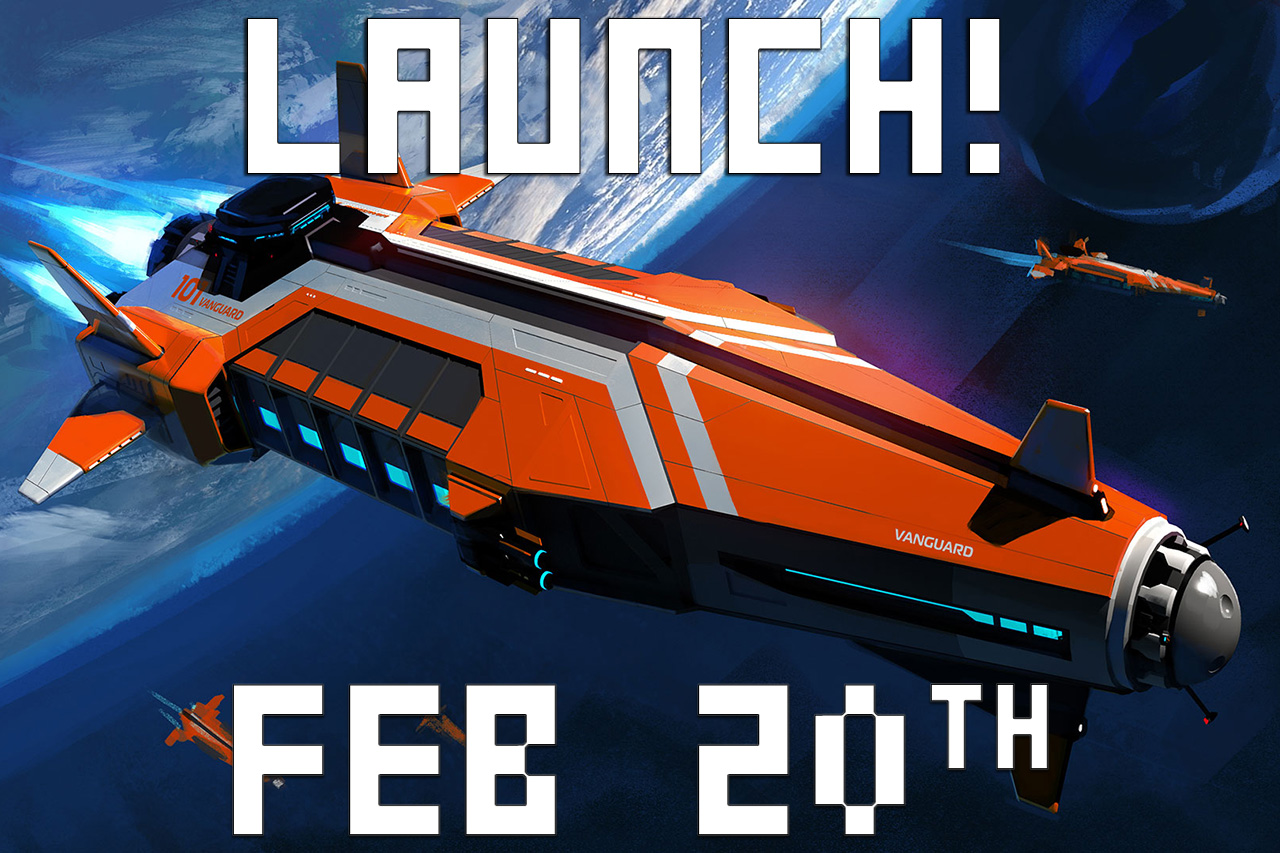 Free Alpha Test: 20th Feb
We started work on Robocraft Royale at the end of November last year. And now the day for the first public Royale test is here. We're really excited to finally offer you the chance to play. This is the 1st opportunity to take Robocraft in a new direction and show off your builds to a broader audience.
What you're going to play is a very rough game, it's an experiment with some key features missing. That said, we want to give you a feel for Robocraft Royale and a share of our excitement. We've focused on making a stable and balanced game, but all experiments need testing. Therefore, we need you to push the game to its limits, and to help us find any problems. You are the most important part of this test, and your feedback is vital. Make sure to share with your friends and give your first impressions on the forums and other social media spaces. After you've played, tell us how stable the game was for you and what you'd like to see as the game evolves (details below).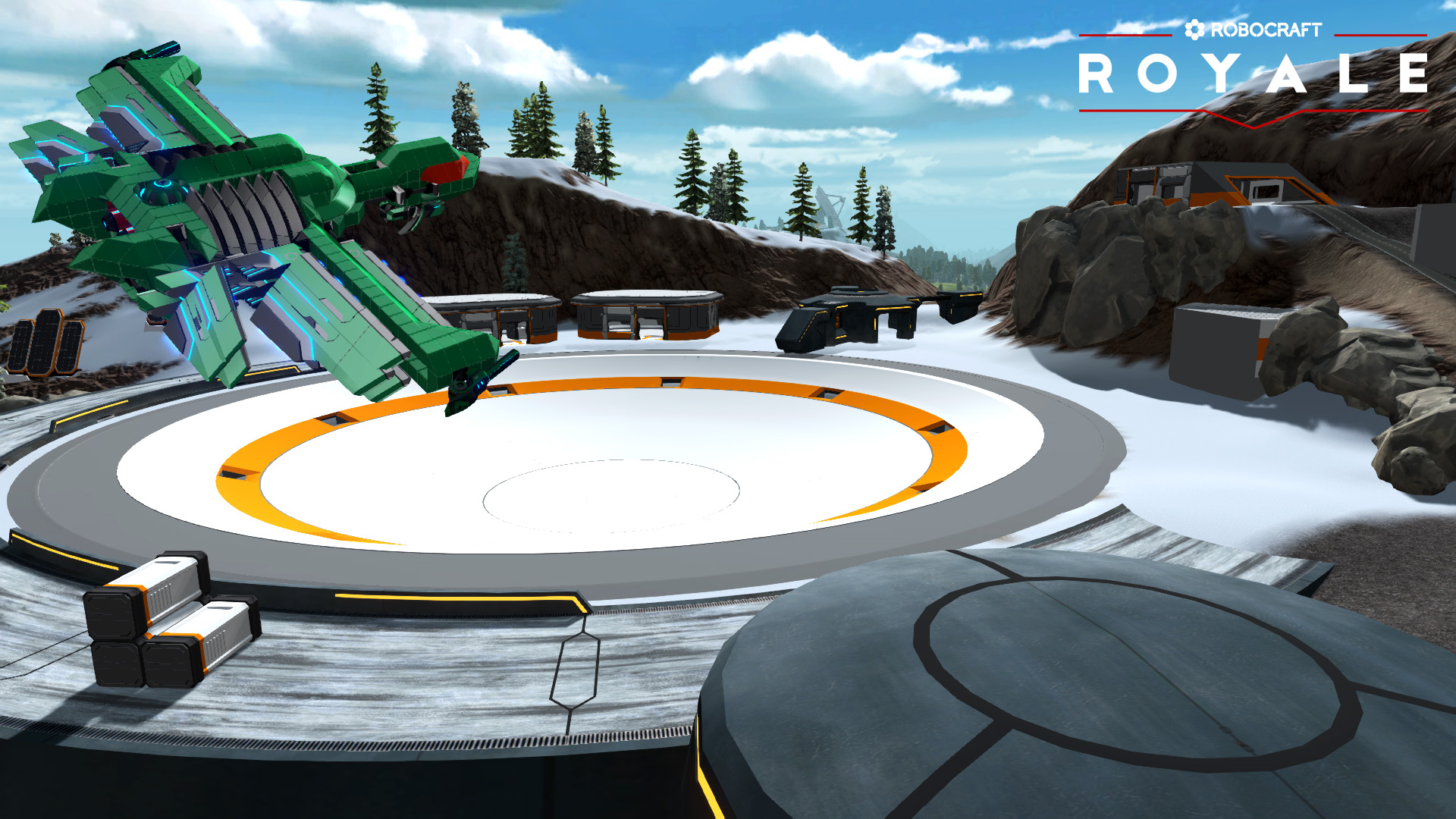 Two Roads Diverged
So how does Robocraft Royale relate to the original Robocraft? and why did we decided to make an entirely separate game? Robocraft Royale draws directly from the setting and mechanics of Robocraft, the choice to make Robocraft Royale a seperate game really comes down to tone and game style. Robocraft Royale is a thanks to the Robocraft community as we aim to bring their creativity to a wider audience. It's exciting to have the creative freedom to evolve Royale into new territory while expanding upon the successes of Robocraft.
While somethings will be familiar to the emerging battle royale genre, we're really excited to be adding our own twist by having a mix of movement styles, weapons and damage mechanics. You'll find all sorts of robots representing the wide variety of creativity and build skill of the Robocraft community. These could be anything from dancing cats to sci-fi ships that might also be walker vehicles, helicopters or fighter/bombers. Who know what you'll find? and how best to use it?. That said, not all vehicles are created equal. We think the flexibility of our construction and damage systems will provide a fun and unique take on the genre. You'll learn the world, hunt for the best robot, and you better be quick as your opponents are doing the same.
We decided to offer this first test of Robocraft Royale for free with the aim of having a more refined premium game with a one-time purchase price later. This allows us to also make a wide variety of balance changes to reflect the game style that starts slow and cautious before ramping up the intensity. Very different from free-to-play model of traditional Robocraft. Robocraft Royale feels more like the original elimination game mode but set in an open world.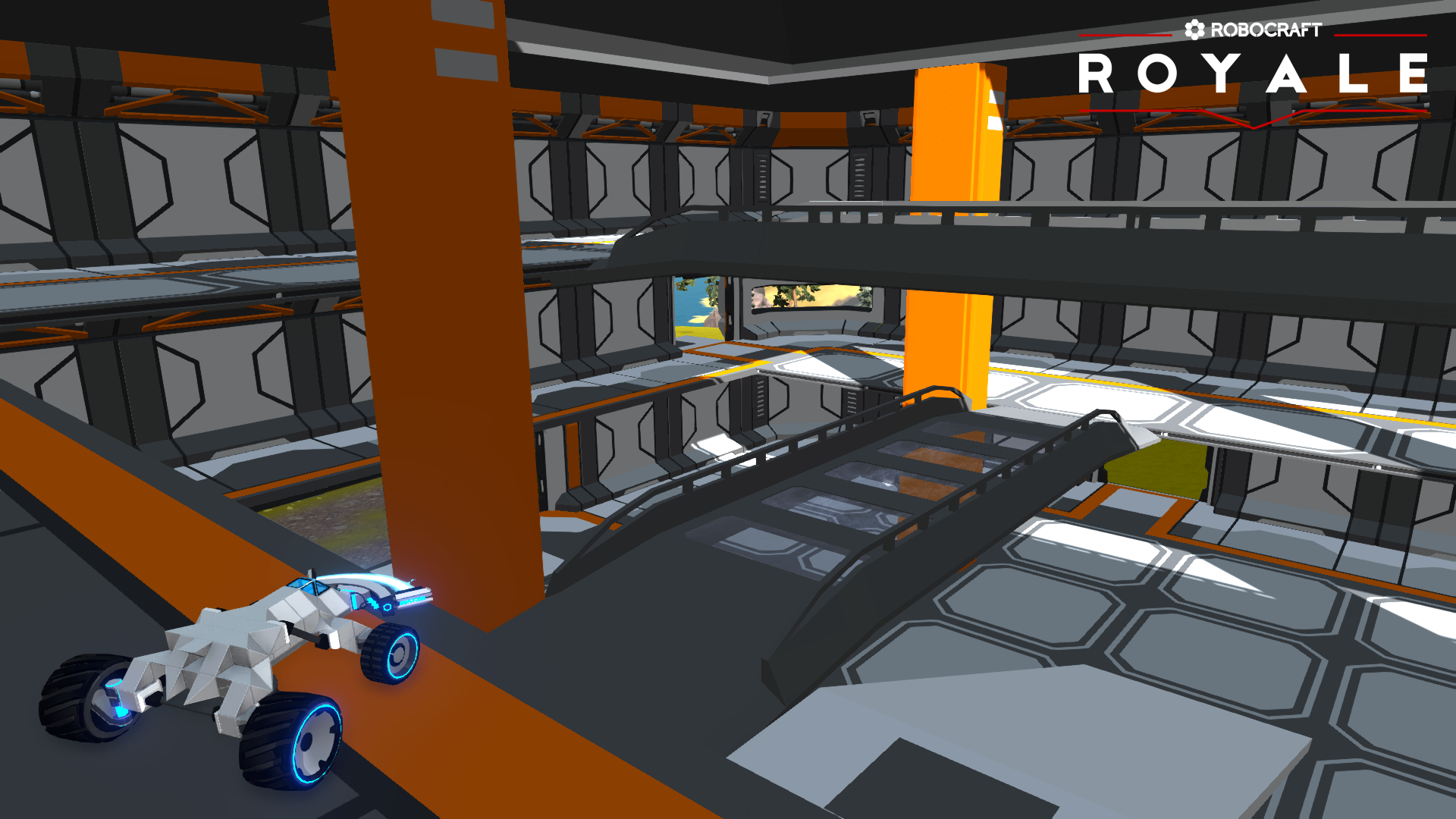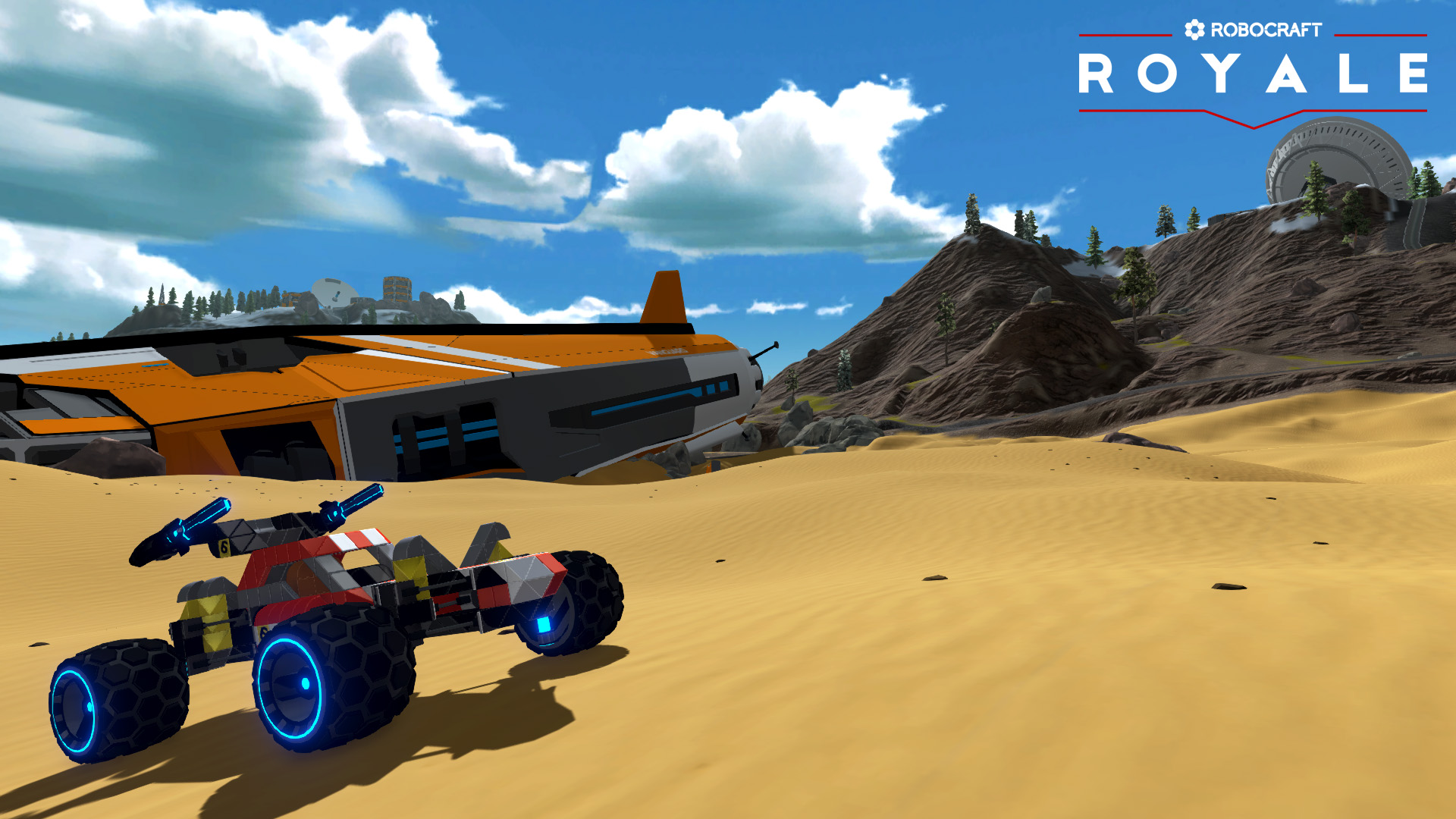 It's Alive!
We've learned a lot over the past five years of Robocraft, but battle royale games are entirely new territory for Freejam. It's a labor of love, and we're looking forward to seeing your reaction to it.
So get ready, we're going to release on Tuesday the 20th of February at 16.00 UTC+0
You can register at our Website for access and the latest email alerts.
The team is happy to welcome Sheep_wielder, a veteran Robocraft player, as our new community manager. He'll be your point of contact for the community as we gather your first impressions and feedback. Put him to work by filling in this survey Here. You can also feedback to the Robocraft forum, the Royale Twitter and Facebook pages.
Heads up, Robocraft Royale requires these minimum computer specs:
Requires a 64-bit processor and operating system.
OS: 64-bit Windows 7, Windows 8.1, Windows 10.
Processor: Intel Core i3-4340 / AMD FX-6300.
Memory: 6 GB RAM.
Graphics: nVidia GeForce GTX 660 2GB / AMD Radeon HD 7850 2GB.
DirectX: Version 11.
Network: Broadband Internet connection.
Storage: 2 GB available space.
But don't worry, we're always working to optimize the game for lower spec players.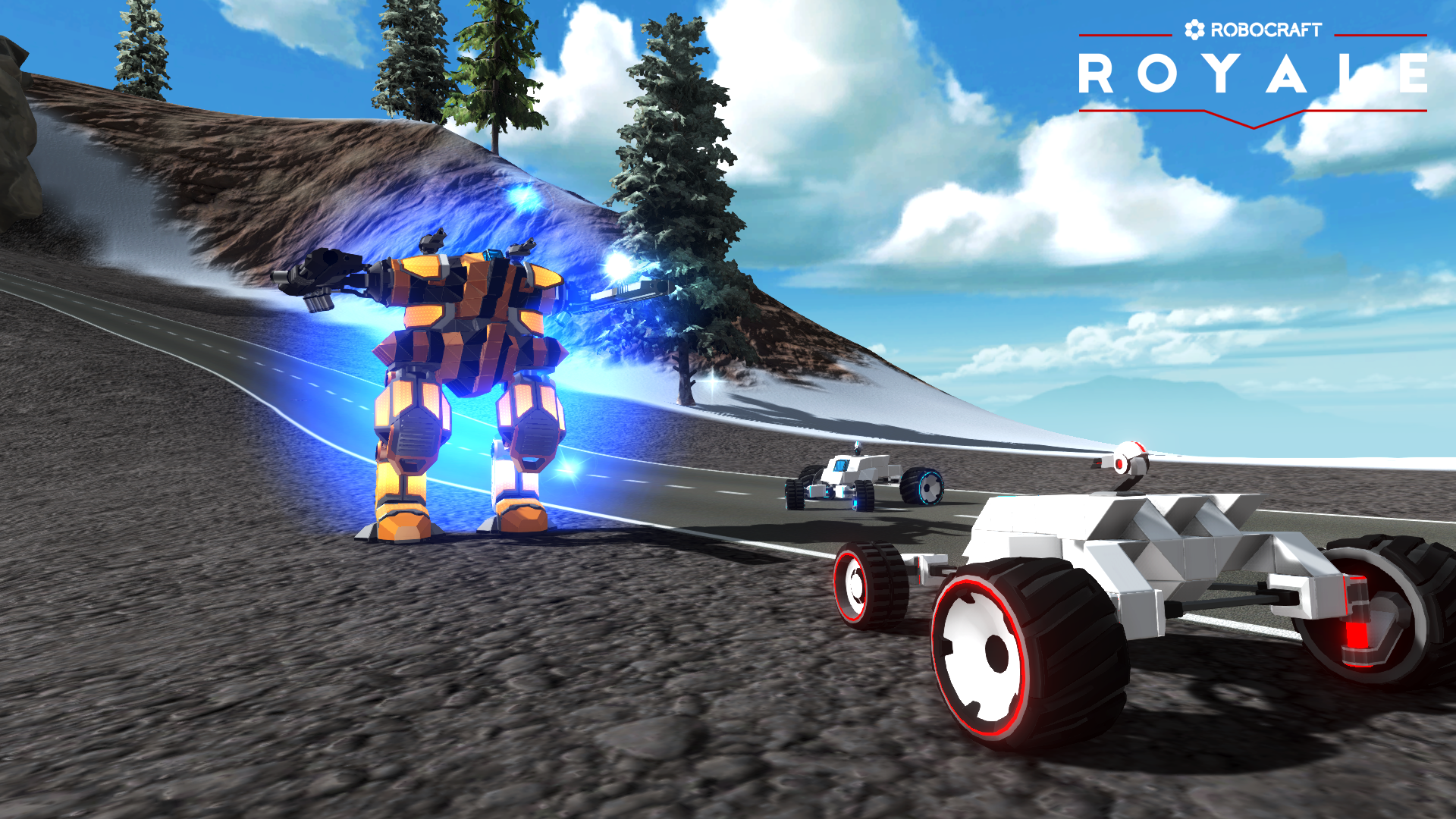 What's Next?
In this cycle of testing, there are a few features are missing that are common to battle royale games, but these will be added shortly.
Orbital deployment, we'll add a air deployment phase, giving you the chance to drop into the world wherever you choose and develop tactics accordingly.

Pick ups, such as ammo and health scattered throughout the map and from defeated foes. This'll give you a whole range of incentives and gameplay options to explore.

Team mode, play with your friends and share in the spoils of war.
While these are important features, we decided it wasn't necessary for this stage of the test. For now we need to know how our servers handle 100 players fighting one another, in teams and in an 8 x 8 km world. With that in mind, we're already working on these and new features so they are available when we go Early Access on Steam later this year. We hope to inspire you and if you have an ideas of what you'd like to see in game then let Sheep know.