NETHERWORLD SEPTEMBER DEVBLOG 2019

As introduced in the last devblog, Mordisco Desert will be the second scenario you'll discover* in the game.
*(well, you'll wake up there after getting plastered in a Grrreat Party).

So... How are you gonna have fun there? LET'S START!
>> Boss 3: Keranukk
Run away from a giant (and fast-as-fuck) creature while throwing rocks, barrels, babies… Whatever you find in the desert.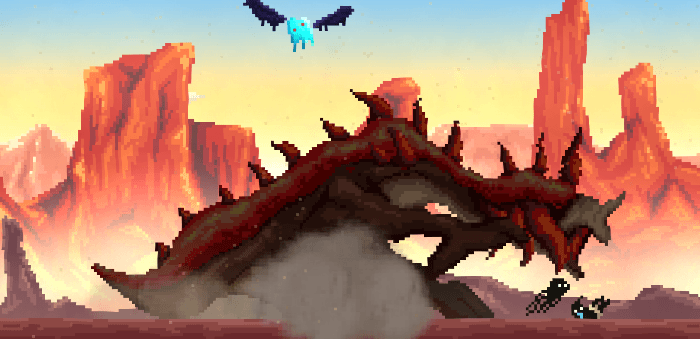 Time for new characters! Join the Nachos gang and earn money to go home. What can go wrong?
Guacco is the leader of the gang, and knows what feeling lost feels like. He'll help Medoo during his "WTF am I doing here" desert adventure.
The tough Mayo won't help Medoo at all, and she has reasons not to do it. Beware the Hook Lady!
Ketch is one of the best shooters in Mordisco (guess why...).
Cheddy (or Cheddy Bear) is a lovely big kid who loves darkness, drawing…
…and playing with his toys.
>> THE NACHOCAVE <<
(okay, it sounded better in our heads…)
Every bandit needs a hideout. What do you think about this one?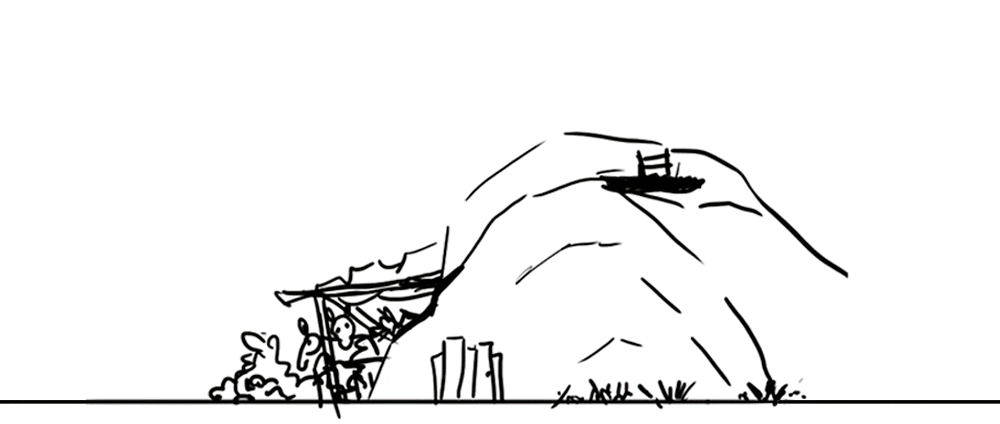 This place is special for us due to many reasons:
It's the first place you'll discover some of the NetherWorld lore.
It's a moment to tell and listen to stories, to delve into each character background… And to drink, obviously.
We've put a lot of effort into the illumination and sfx to make the place feel comfy and real.
Hmmm... How would it look on Switch? LET'S SEE IT!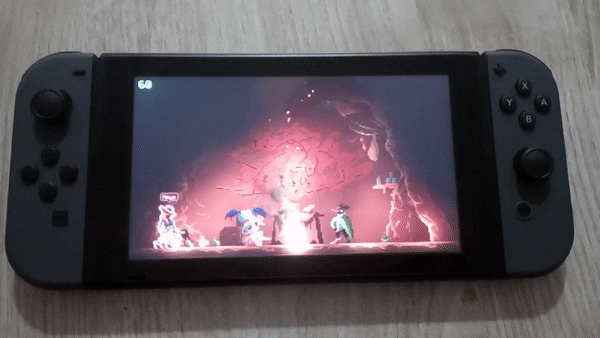 This is just a tiny part of all the stuff we're working on. We've had to delay the project (and that always sucks), but step by step, the development is going forward… AND WE WON'T STOP UNTIL YOU FINALLY PLAY ALL THIS SHIT:

Aaaand that's it for now! I you have any questions, please comment below, or send us a mail to info@netherworldgame.com.
Oh... Did you arrive here? To show our gratitude we'll give you (FOR FREE!) some ways to be the first to know about NetherWorld development!
> Twitter
> Website
As always, thanks so much for your support and see you in the next devblog!
NetherWorld team