We're just the gift that keeps on giving, today we bring you our next monthly update with more content to keep the boredom blues away. This month we're giving you a brand-new map, elimination game mode, new abilities and MORE!
---
PATCH NOTES 1.4.0
FEATURES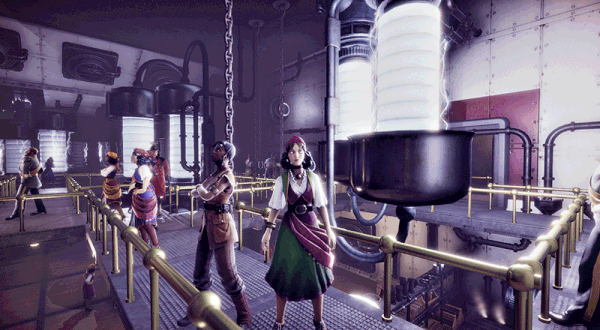 The Library
In this new level, explore the vast collection of ancient books Mr. X has gathered from throughout time. Perhaps he will use them to rewrite history...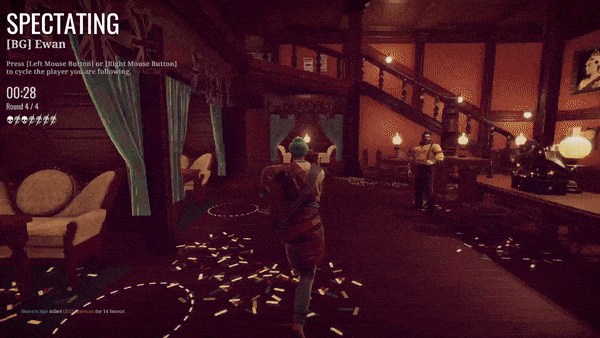 Elimination
In this game mode, only the cunning will prevail. Find and kill other players while avoiding being killed yourself, because once you're killed - you're out.
Level the playing field with Subvert. Clear all ability effects in the area and prevent anyone from using abilities for a short period.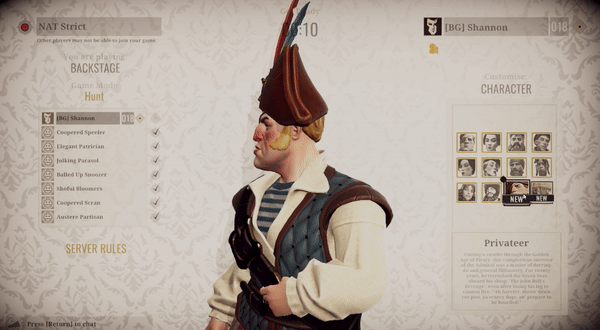 New Model Swaps
The Privateer and Saurian Hunter have arrived on-board and are ready to do X's dirty work.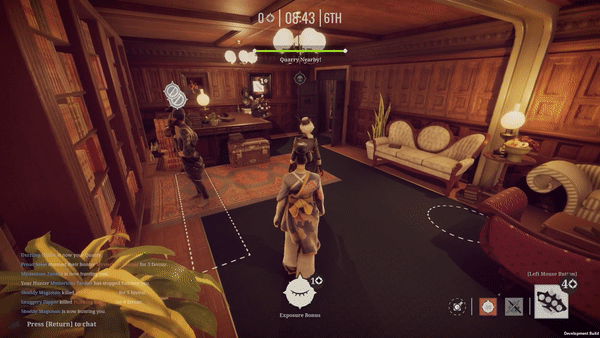 Backstab
You can now sneak up behind unsuspecting Quarries and deliver a deadly surprise.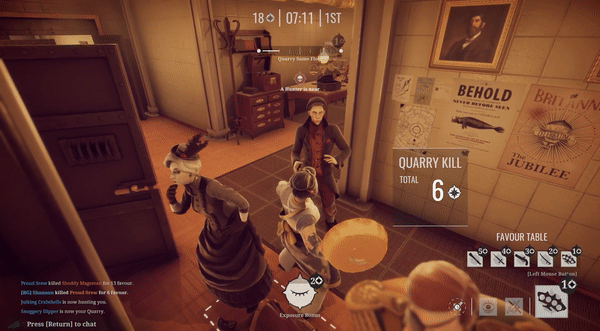 Humble Pie Hunter Stun (DeluXe DLC)
Knock your Hunter down a peg or two with several slices of humble pie.


CHANGES
Pull Out Weapon
Players will now reach for their weapon when attempting to make an attack without a target, increasing their exposure and preventing them from attacking for a short period.
Player Names in Messages
Player names have been added to Mr. X's in-game messages, so you know which ne'er-do-well you are dealing with.


Abilities
Reduced Disrupt cooldown from 90 to 60 seconds.
Increased the time Reveal lasts from 5 seconds to 8 seconds.
NPCs
Balanced amount of NPCs in all levels.
Bonus Points
Increased Hidden in Vignette bonus from 3 favour to 4 favour.
Decreased Kill with Ability bonus from 3 favour to 2 favour.
Decreased Kill Exposed Quarry from 3 favour to 1 favour.
BUG FIXES
Fixed levels not loading correctly on intial attempt.
Fixed spawning next to other players in Free-For-All mode.
Fixed receiving an "Invalid Target" message when attacking a legitimate target.
Fixed missing SFX when Disguise expired.
Fixed issue where Disrupt VFX would follow user for a short period.
Fixed Fistycuffs weapon not being aligned correctly in the character's hand.
Fixed controller UI not being used on the HUD when using a gamepad.
Fixed being unable to Humiliate the Soothsayer.
Fixed vignette animations being interrupted when pressing keys in the Esc menu.
Fixed Resourceful Perk not affecting some Ability cooldown values correctly.
Fixed HUD elements remaining on screen when killed near the end of a game.
Fixed overlapping text in the lobby.
Fixed some localisation issues.
Happy Hunting!
- Blazing Griffin Team