Former BioWare (SWTOR) and Trion Worlds (Defiance) Cinematic Designer, Brian Mayberry, has teamed up with fellow Trion Worlds developer, Randy Wilson (an animation and Motion Capture expert who has worked on mega-hit games like Uncharted 2, Sims 3, and Left 4 Dead 2), to develop a new FPS roguelite indie game for PC, Mac, and Linux: Let's Go Camping!
Let's Go Camping!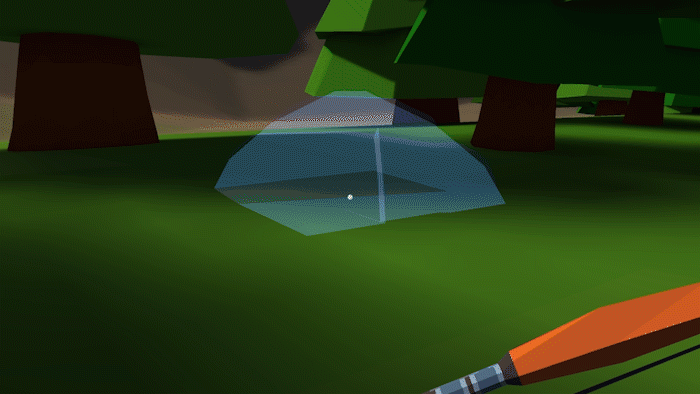 An upcoming FPS roguelite dungeon crawler, whereby dungeons are reached by hiking, camping, and surviving a vast overworld wilderness.Currently in development for 2015 Let's Go Camping! features:
Camping and Hunting
Archery Based Combat
Epic Loot and Upgrades
Flatshaded, Lowpoly 3D Graphics
Procedural Dungeon Crawling
and Hand Crafted Temples
Learn more at the Steamburger Studios website, or Check out the Let's Go Camping! Developer Log on the TIG Source Forums.
Kickstarter Campain Runs April 7th to May 2nd

Kck.st

facebook.com/SteamburgerStudios
@SteamburgerStud on Twitter
steamburger-studios.tumblr.com