This month's update is a little later than usual - quite a lot going on, but I've found the time to improve quite a few features of Fleet. So let's get into it and see what's new.
Starmap UI
The starmap is looking much, much less hideous than it used to. It features a much more simplified display, with tooltips for more detail. The map can be scrolled just by dragging, instead of fiddling with scrollbars.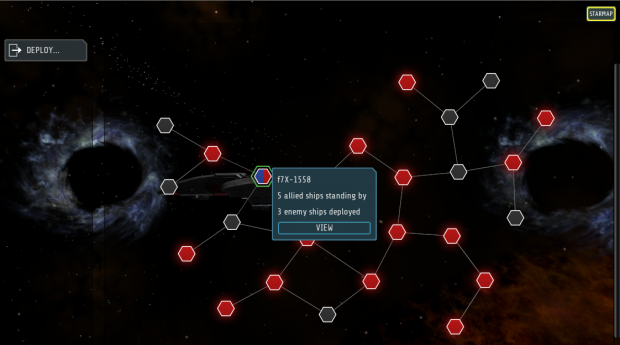 The clearer presentation is aided by a much nicer map generating algorithm. Previously, the map was more like a web, with systems linking to 5 or 6 neighbours and resulting in a cloud of dots with many possible routes.
The new algorithm has a much lighter touch, with destinations arranged more like branches. This creates focal points where control of certain locations will determine access to groups of others, and will be key to the player's strategy.
And when displayed on the map, it just looks cooler than the old way!
Deploy!
Gone are the tabs for swapping between deployed and undeployed units. Instead, there's a single list which ends with a "Deploy" button. Clicking it brings up a menu of ships that are available to deploy. It's a small change, but it feels much faster and slicker than swapping back and forth between lists.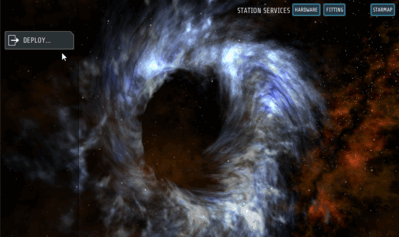 New Carrier
My aim is to have a new spacecraft each month. This month sees the debut of the Odyssey carrier. It's pretty enormous and is bristling with light turrets. It'll be able to defend itself from light assaults on all sides, but its real weapon will be its fighters.
More On-Screen Information
Health bars are now visible on selected units, not just for the hull, but also for each turret on the ship. This still needs a bit of work to make it easier to see, but it makes quite a difference having that visual feedback.
Formations
This is still at a really early stage. The game will now try to arrange ships in a line. If you try to move one ship onto another, they'll instead start a line formation instead of fighting for the same spot.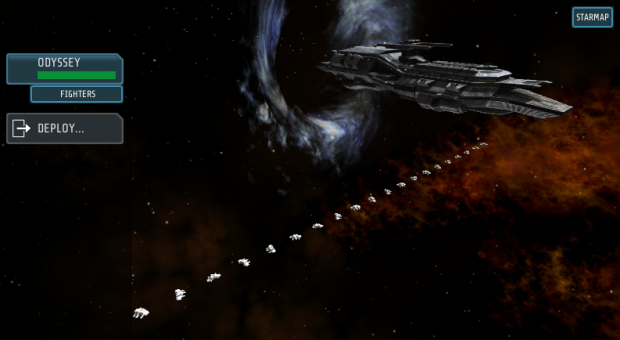 ---
It's been a very bitty month, with no big features - just lots of little ones! There are many more tweaks and improvements that are pretty banal-sounding but really help improve how the game feels. Next month will likely be the same, along with more work on getting the AI in shape. I hope to have some GIFs of the AI in action for you to see in April.
So, until next time, spacers!