Hello folks!
I am pleased to present you my first game "Conctruct PRO". The project was created by two person, a programmer and a 3D designer. I am not a professional programmer, but just an amateur; nevertheless, I plan to continue development to make the game really cool. I ask the IndieDB community to support my project, to express any suggestions, positive or negative impression.
Thanks!
Today I uploaded a new version of the game and now I will tell about the main changes of the latest version.

Camera
First of all, we pay attention to the camera. I completely redid her behavior, I hope now she will not bother you =)
I want to note that I renamed the "Sensitivity" setting to "Camera Rotation Speed", since it does not affect the mouse as a whole. As well as inversion - only for control the camera.

Added checkbox "Auto Camera": the camera is completely under your control.

Fix the part
Added a comfy tick "Fix the part (F)". When we have chosen a place for the part, press F and calmly work on.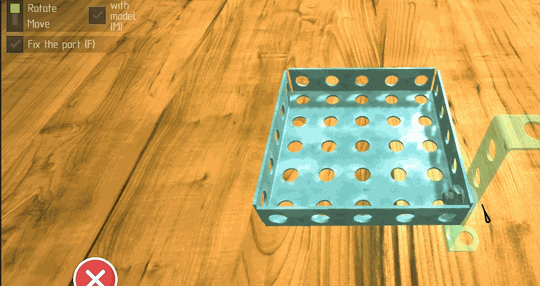 Delete with the model
Now you can delete the whole model on scene, choosing "With model (M)":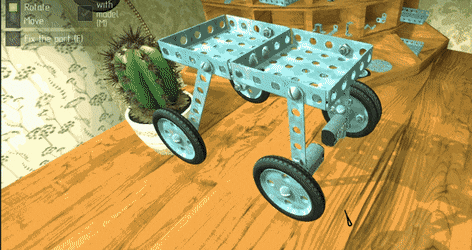 Delete the model
In addition, the ability to delete a saved model has been added: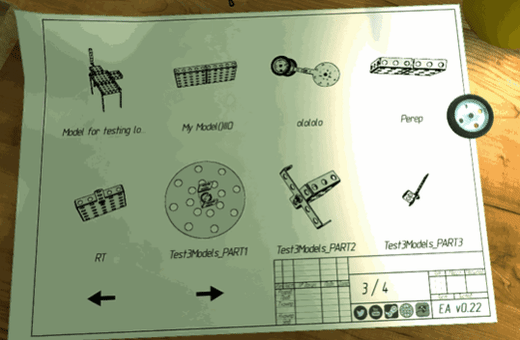 I noticed a strange aspect ratio of the main menu, which was fixed right there: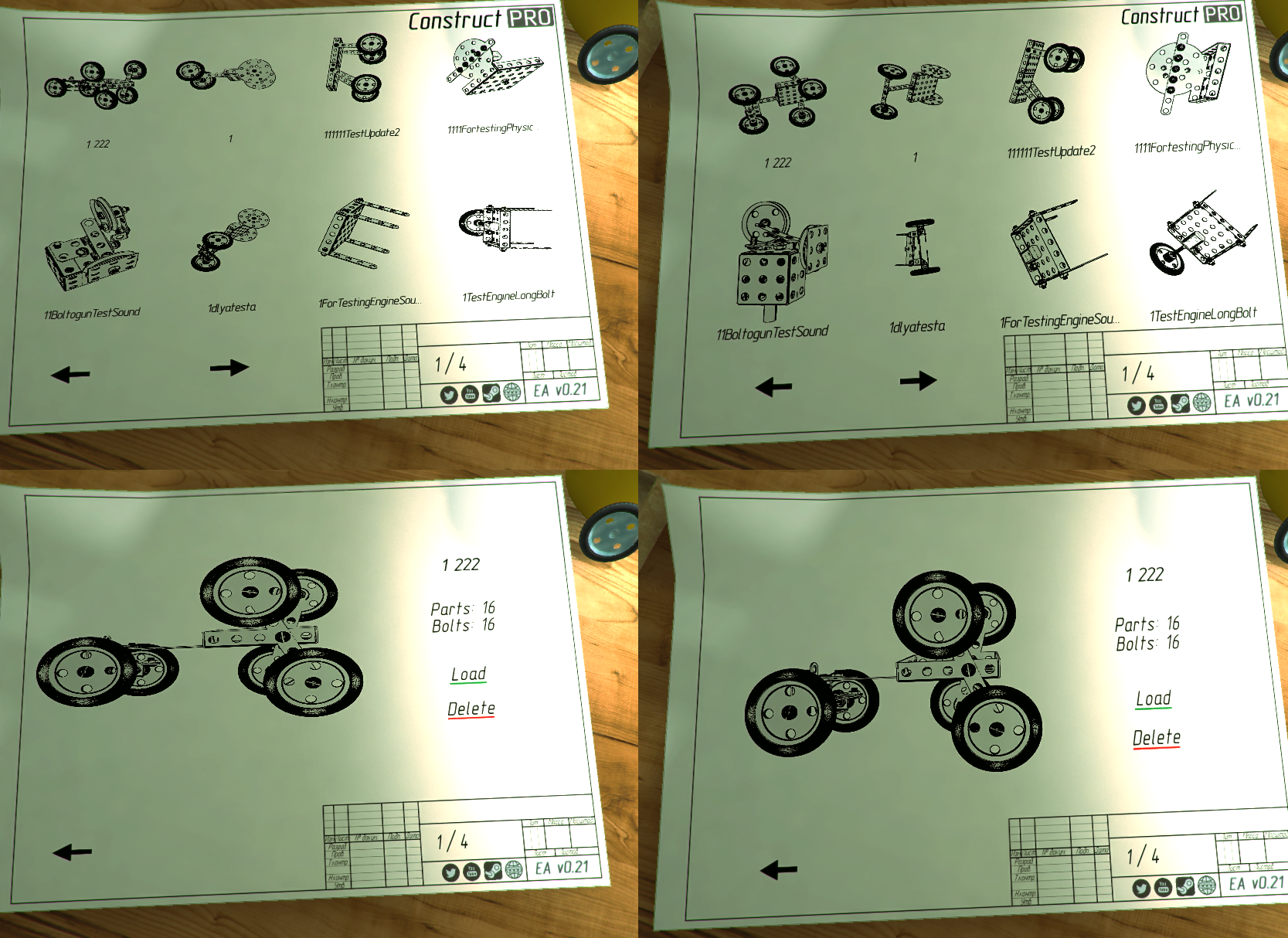 Auto backup
"Auto backup" setting added in the options at the request of players.

Highlighting and saving engine buttons
Pressing the arrow once - all the buttons on all the motors are highlighted for a second. Also assigned buttons are saved both on scene and in saved models.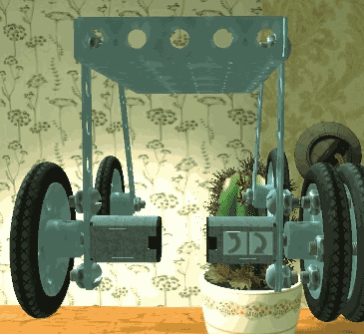 The remaining minor changes and corrections can be seen in complete changelog.

Thanks for attention! Share your suggestions, positive or negative impressions, the game is built before your eyes!