It's been a long time coming, but the time is finally upon us!

Featuring both CnW's wild west world 'The Chimp, The Bag and the Bunny' and the shrunken down romp around the house 'Bunny, I Shrunk The Chimp'. This huge demo should serve as a taste of things to come in the game's other 9 levels. Also contained within is one of the game's boss battles as well as several portions of it's hub world!
The Chimp, The Bag and the Bunny
Join Clive, Wrench and Nancy as they venture into the harsh American desert in the year 1885. Discover Mars Town, Fort Askew and even Dr Daucus' gold mines as platform your way through this diverse world.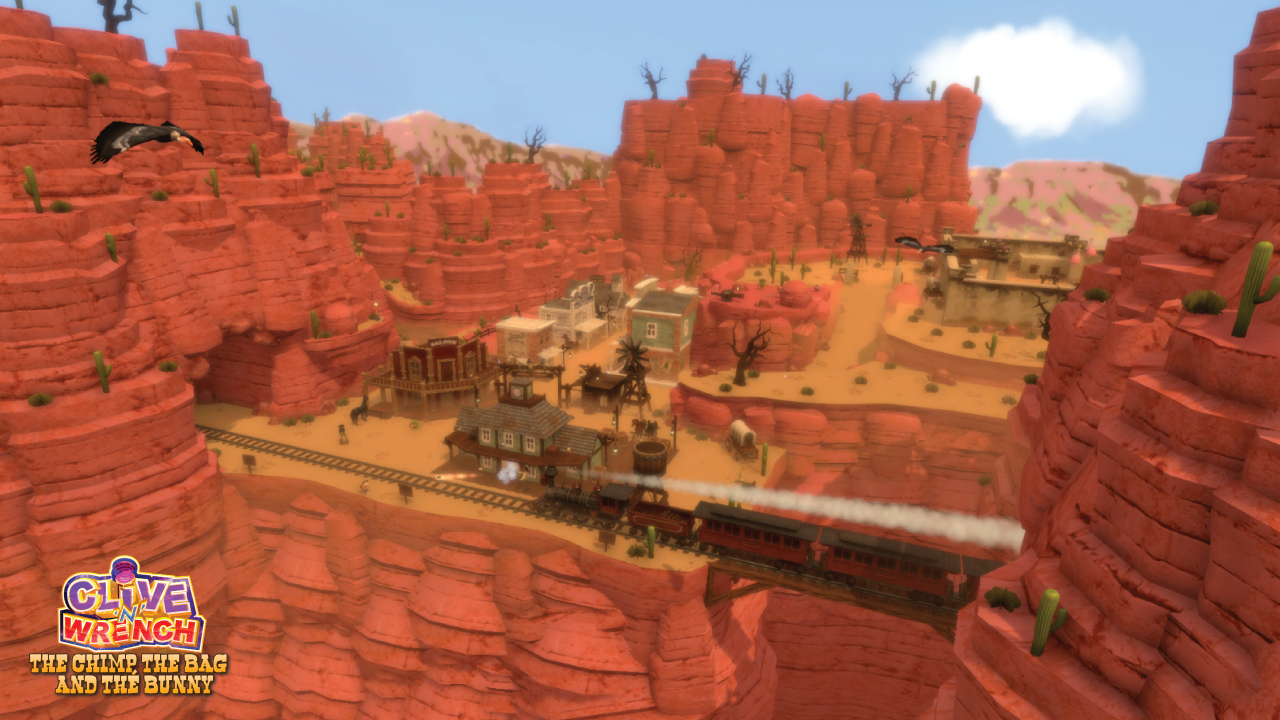 Bunny, I Shrunk The Chimp
The "dimension" part of time travel appears to have gone awry as Clive 'N' Wrench are transported to their own house, only not quite as they know it! Little did they realise, but their kitchen, living room and bathroom contain all manner of hazards and hidden nooks when you're only 8 inches tall!