Dialogue system changes
We changed our minds about how the dialogues will look and we dropped the "cinematic" cameras replacing them with a the same camera used for the rest of the game. You can now move your camera even during a dialogue and overall it just feels more natural.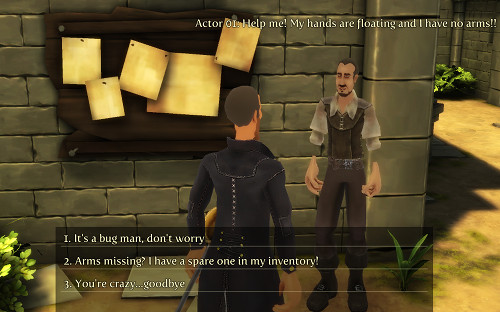 Interesting, ahem...dialogues
Object interaction
A large part of the game will involve interactions with objects. We implemented two types of interaction:
the "inspect" action will be available for all interactive objects and will be used to give the player some details about the object and hints about a possibile usage.
the "use" action will give the player the ability to use the object in one or more meaningful ways. Technically we're reusing the dialogue system but without the object "answers": this way even the objects can activate quests or change the progress of the game.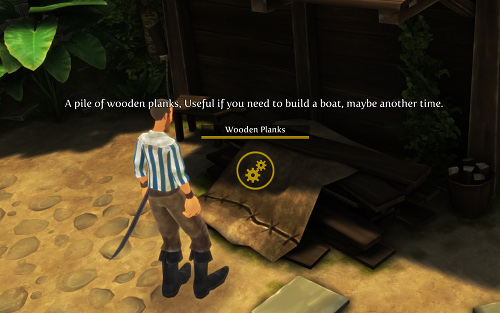 Object inspect action

Gun use in combat
This is a minor feature but it really helps during combat: you can now grab and use your shotgun even when holding the sword.Yarrr! No more time loss spent switching weapons :)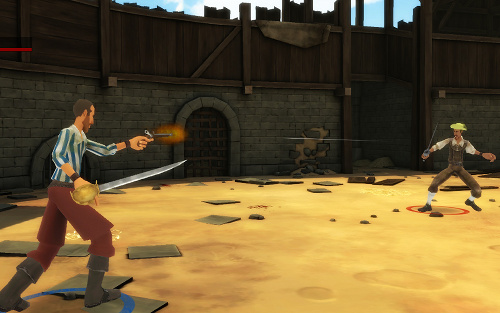 A yellow hat?! Diieeeeeeee!!!
Other changes
Trees and vegetation now moves with the wind
Container panel is now working: it's now possible to move items from the container to the inventory (and vice-versa)
Better particle effects for gun shots