Yume Toolkit offers the possibility to use variables during the game creation process.
Create boolean variables that can own the status true or false. Or create YVars which represent numeric values.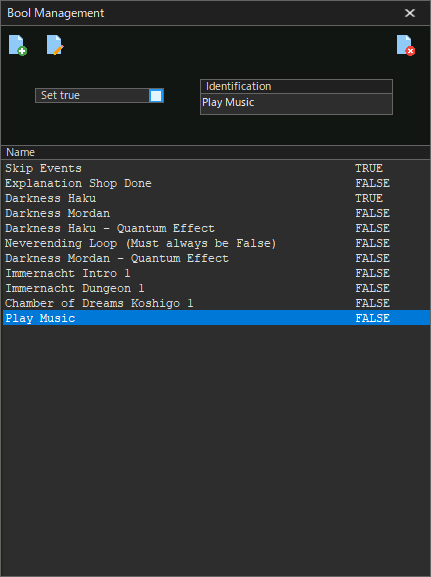 Variables can be used to create certain conditions within events.
Here a small example:

If the boolean variable 'Play Music' owns the status true, every command which is enclosed within the condition will be executed.

For the test-cases within the game-core we get the opportunity to change these variables during gameplay.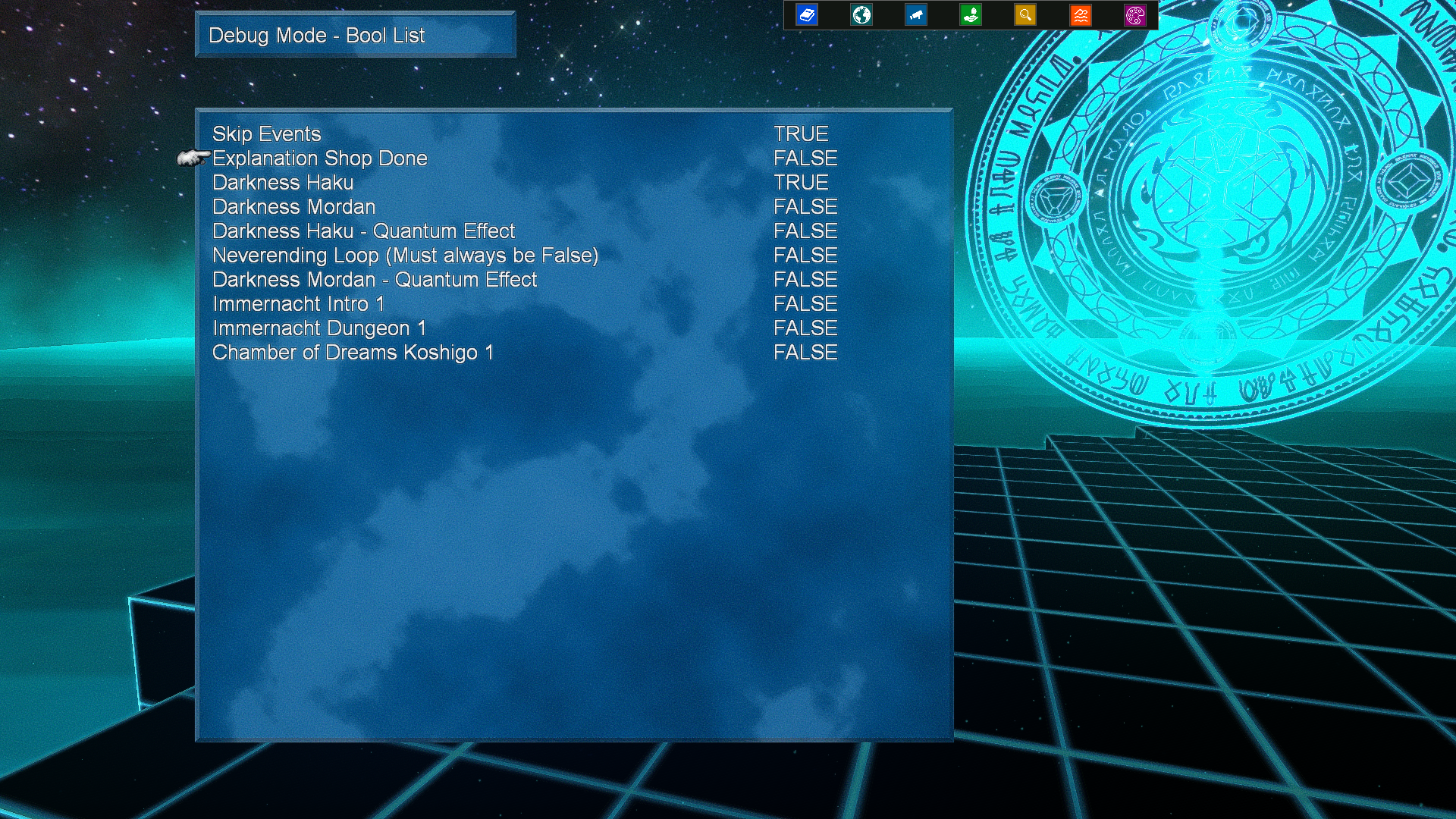 A small but surely important helper for testing your games.