Time for a quick continuation of the bracket. However there's another major upset in the polls. In the C&C3 bracket, Mideast Crisis 2 had ousted the most popular C&C3 mod Tiberium Essence by a mere 59% percent! In the RA3 bracket, ever since the most popular RA3 mod as RA3 Paradox had ceased development for good, Generals Evolution had gained the better ground. It also appears some other mods like One Vision, C&C Chaos Mod and Doom Desire are getting some support in the polls.

Previous Round Four: Moddb.com
Previous Round Three: Moddb.com
Previous Round Two: Moddb.com
Previous Round One: Moddb.com

When voting in Pollcode, make sure you enable pop-up blockers and plugins since they are highly recommended. Older polls are disabled.

Best C&C3 Mod: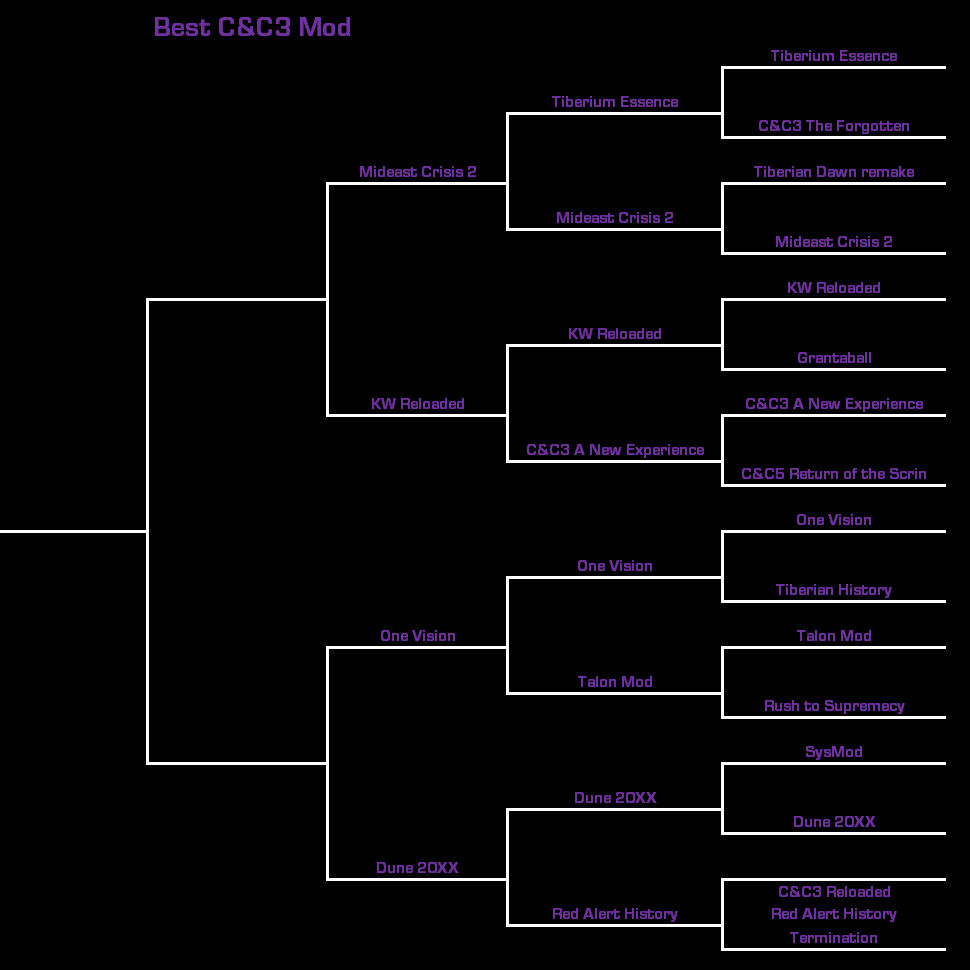 Mideast Crisis 2 vs KW Reloaded Vote.pollcode.com
One Vision vs Dune 20XX Vote.pollcode.com


Best RA3 Mod: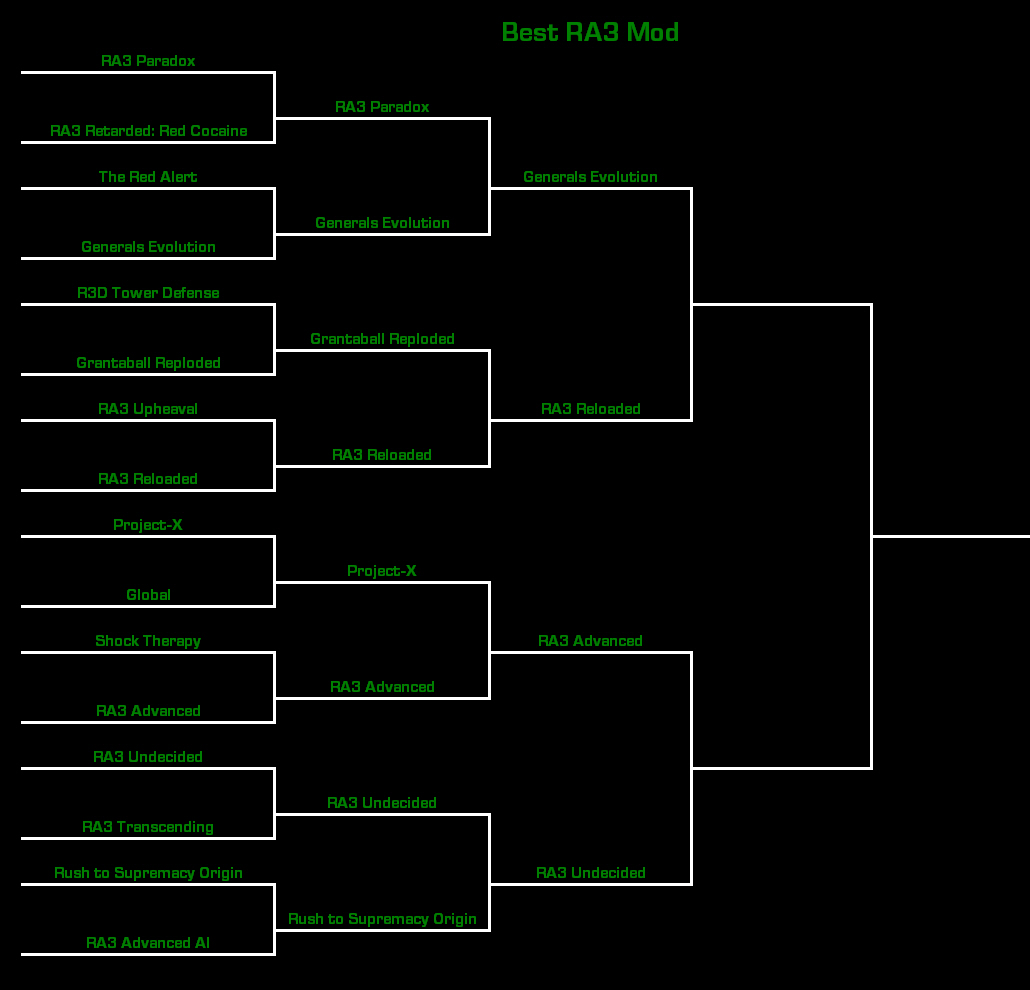 Generals Evolution vs RA3 Reloaded Vote.pollcode.com
RA3 Advanced vs RA3 Undecided Vote.pollcode.com


Best C&C Mod from the Westwood era: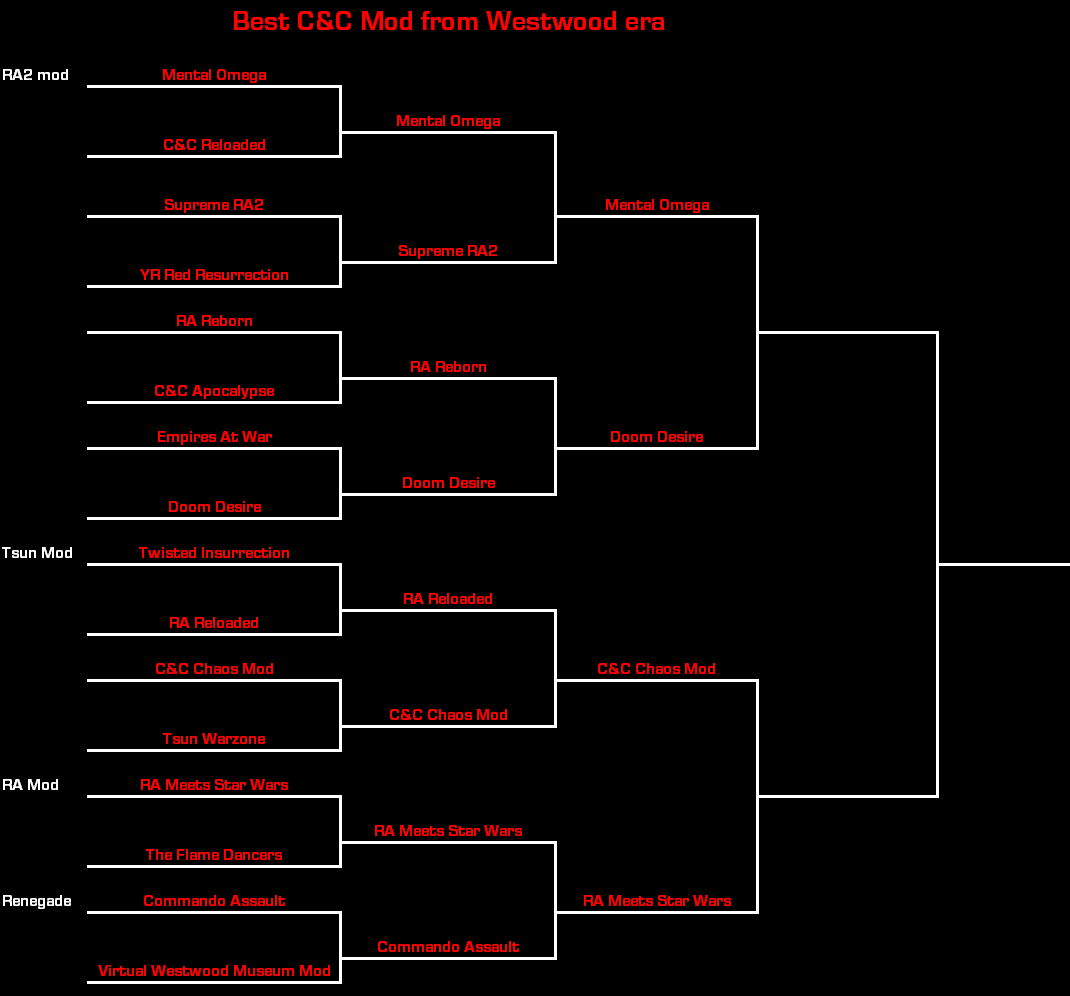 RA2 section: Mental Omega vs Doom Desire Vote.pollcode.com
Best Tsun mod vs Best RA mod: C&C Chaos Mod vs RA Meets Star Wars Vote.pollcode.com


The next round of this bracket will be late Monday/early Tuesday where the best C&C mod from each section will square off. The final four will be determined next Friday.