0.6 IS HERE!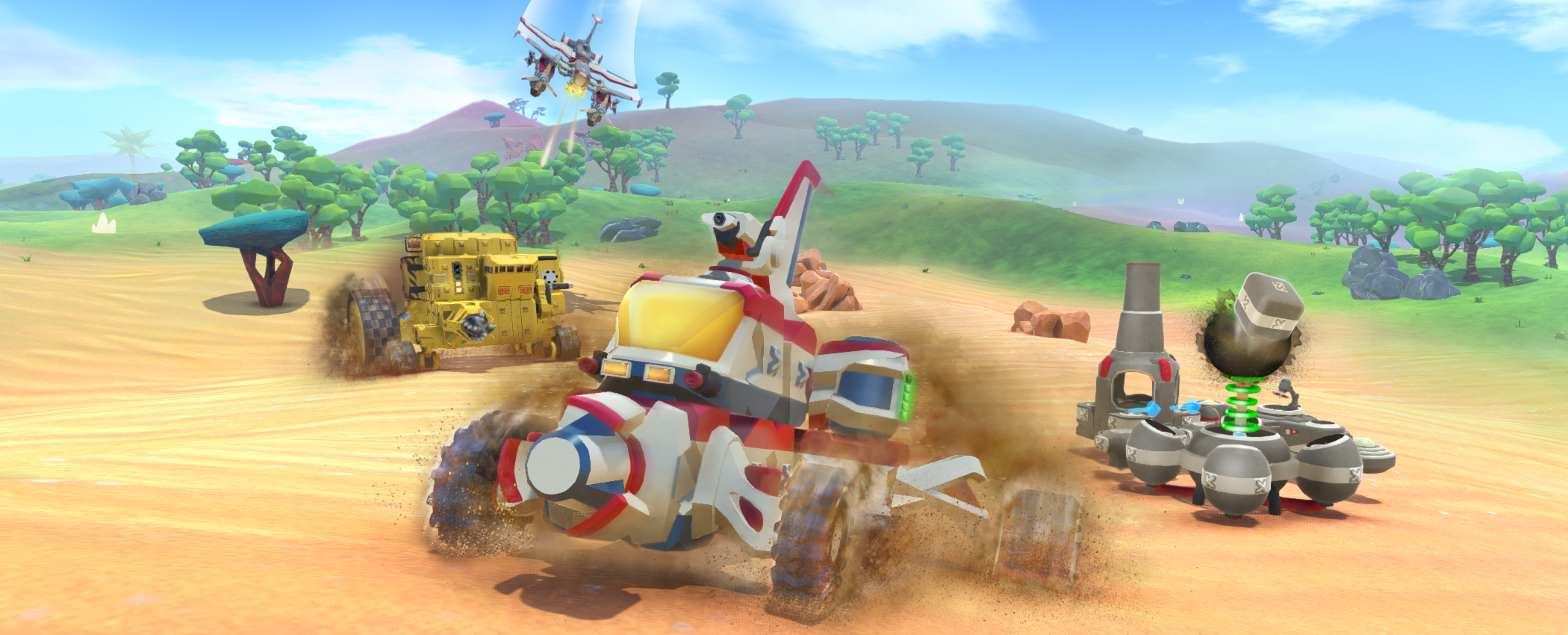 Hi there! Lot's of stuff's been added since we last spoke. A new inventory system, blog painting, coloured blocks, bugfixes and remake of older models makes this our biggest update yet! First thing, have a look at the new inventory system: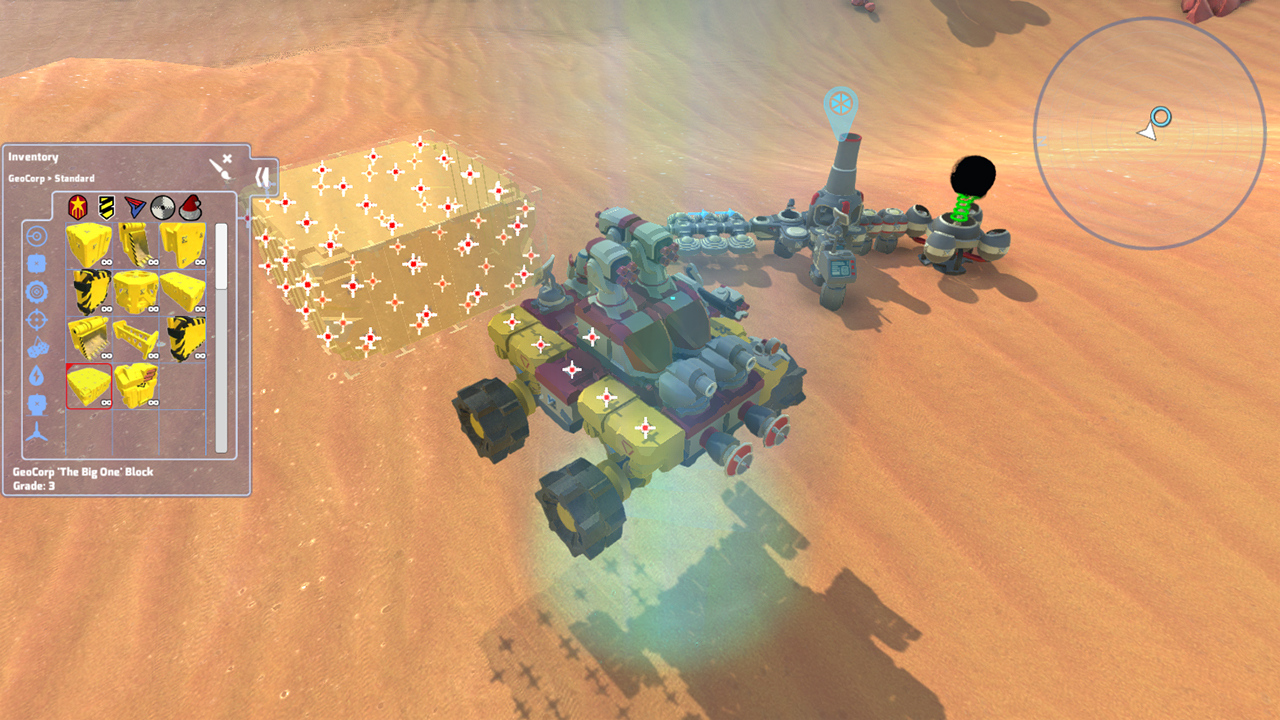 Inventory + Blockpainting
When the inventory is open, all your blocks are at your very finger tips - ready to be placed onto your Tech in the most streamlined building experience ever. The R&D test chamber also offers access to the inventory, with an infinite quantity of blocks to build with.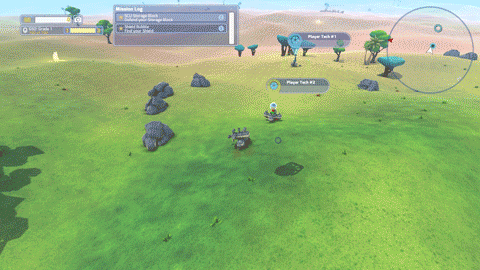 Base Bombs:
Enemy Techs, replacement SCU's and player Techs will now all appear in the form of a base bomb hurtling towards the planet from the skies above!
This, plus a metric Tech Ton of bug and crash fixes, crafting table tweaks, a GeoCorp makeover and new Venture blocks -- 0.6 is shaping up to be one giant leap for Intergalactic Miners!