Since Spark Rising is a sandbox game where we emphasize big battles, we wanted to create something that demonstrated the versatility of our game engine. So we decided to build a fun level paying homage to the 8-bit glory days of gaming. Such a theme is quite different than the sci-fi feel we got going on.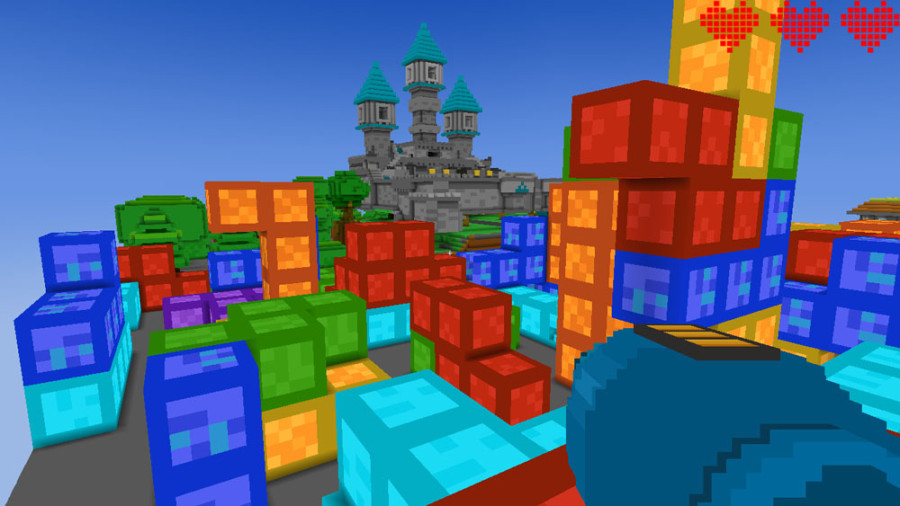 The whole concept has been so much fun to work on, that we're thinking of releasing this "gaiden" project on its own for free to everyone. Doing so can be a benefit to us. We get more feedback on some key features we'd like to play test before we commit to. In this project, we're going to test out what happens when you face off against a relentless enemy, and the terrain around you is constantly getting destroyed. Dynamic terrain can be a tricky to get right because it has such a dramatic effect on enemy AI, as well as your own strategy.
The whole concept is a mix mash of 8-bit wackiness, and plays like a fast paced arcade game. Enemies swarm and attack you. You run around dodging, firing back, and getting power ups. Lots of pew pew pew, with the environment blowing up around you!
I should note that this is all rather temporary art, with no lighting or effects in yet. Stay tuned next week for us to have it all it.
Next week, we'll be doing a live stream showing off the gameplay for the first time. So make sure you <3 our Twitch.tv channel so you'll get notified when we do.