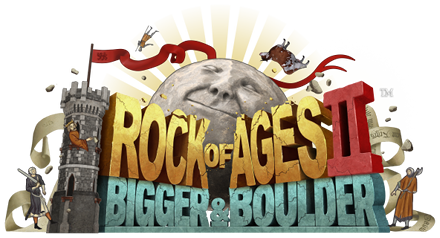 Unit review: The Catapult
Hey Rock of Ages fans! Continuing our development posts, on this occasion we'll be looking at the catapult and inspect what tweaks and changes have been applied to the basic shooter unit.
In the original Rock of Ages, the catapult was perhaps one of the most important defensive units because of its great effectiveness when used in larger clusters and its low cost. We're making sure that these benefits are part of the new design, but we still wanted to do some tinkering.

One of the catapult's limitations was its inability to target boulders outside of its view cone, so we added the possibility for these to rotate left or right so they can still seek for boulders that get past them.


Now those wheels have a purpose!
For best effectiveness players should still try to place catapults facing the boulder path because the rotating action can take a few seconds. Whenever the catapult no longer senses a nearby boulder it will return to its original orientation.
Old vs new
Here's a comparison between the old and the new design. The areas covered with colored cloth will display the player's team color selection.

Hope everyone enjoyed this update. We'll continue inspecting many other units in future posts to come, so stay tuned for more updates!
Here are a few more screenshots of the new catapult. Click to enlarge.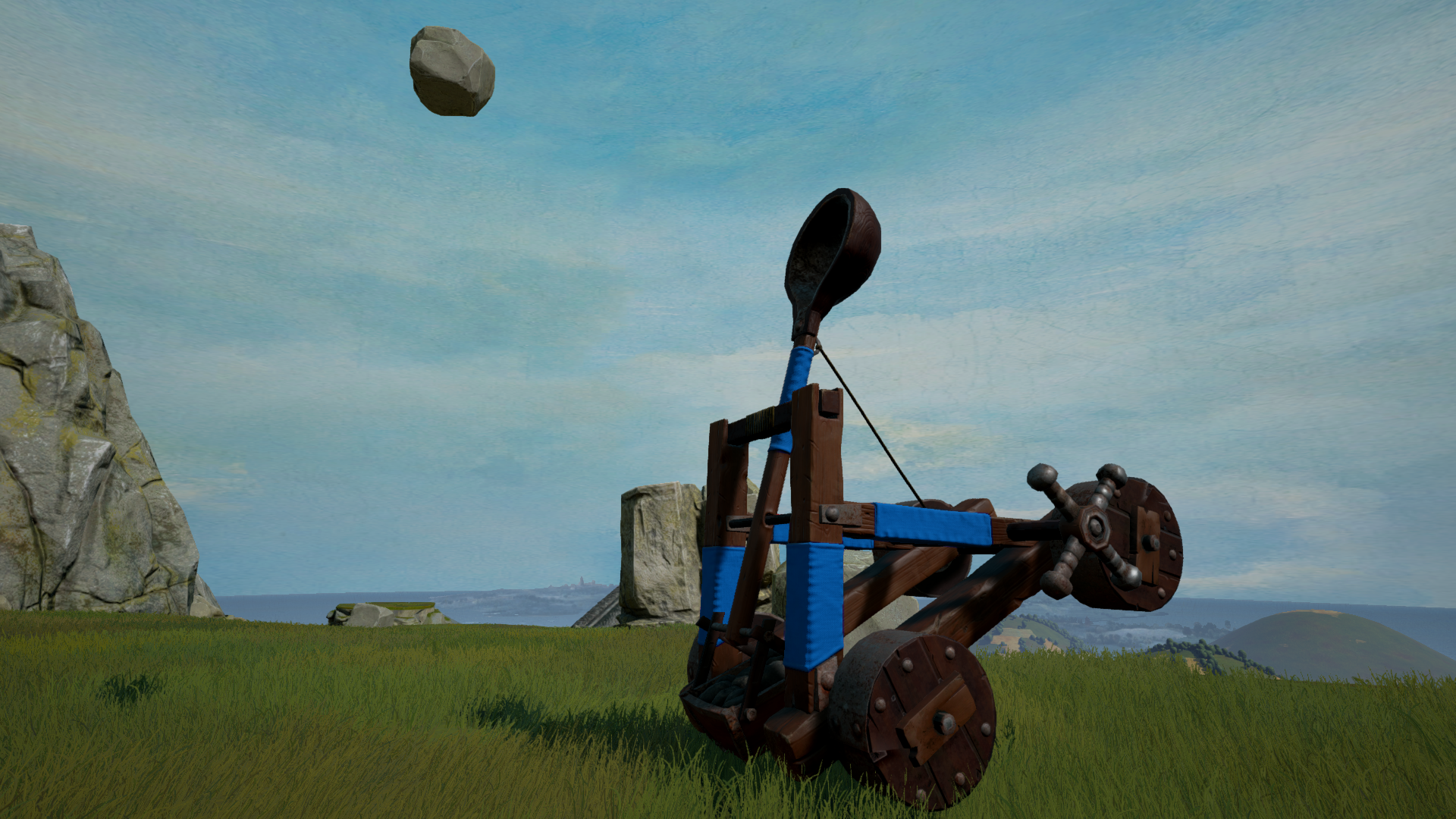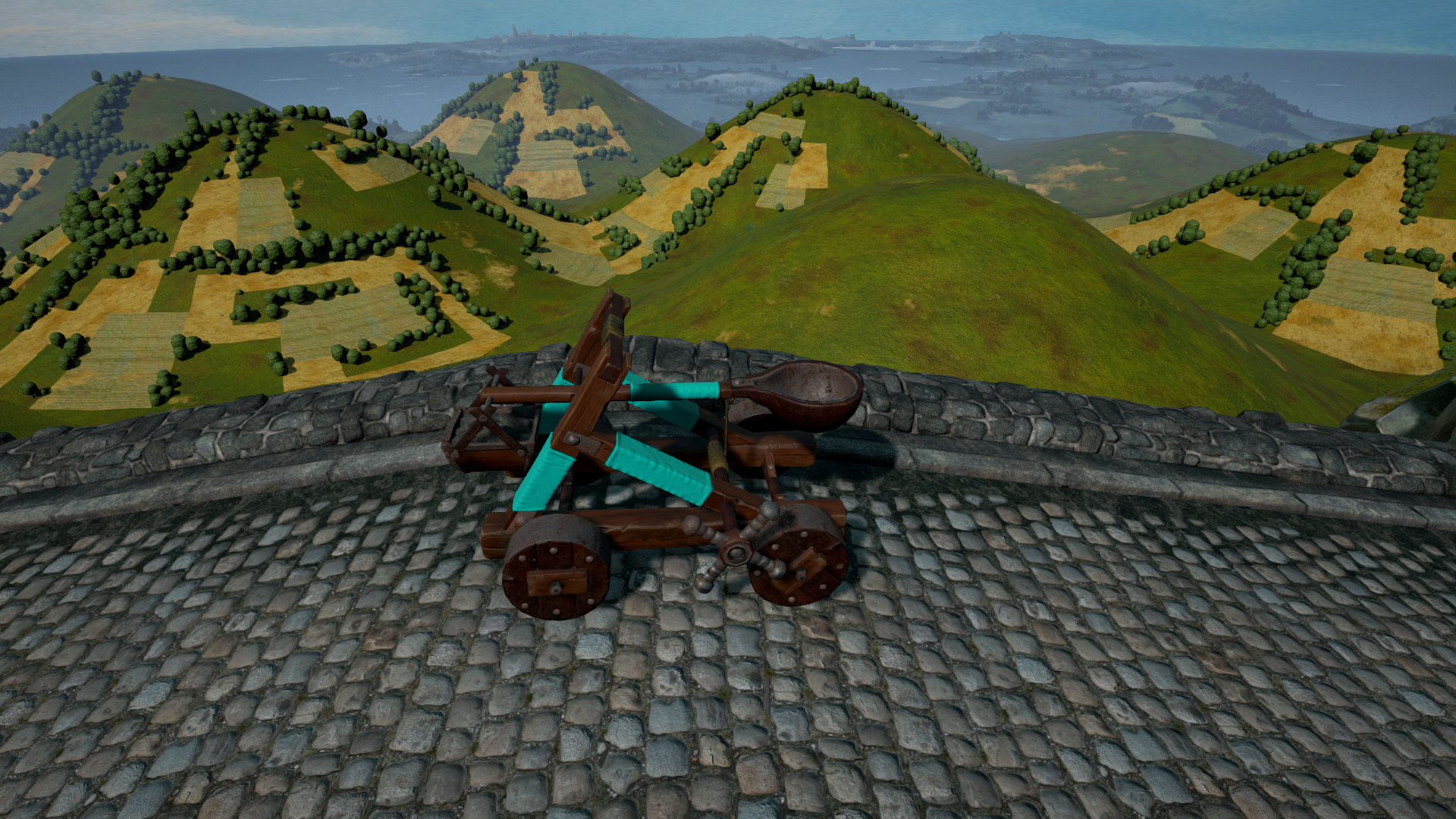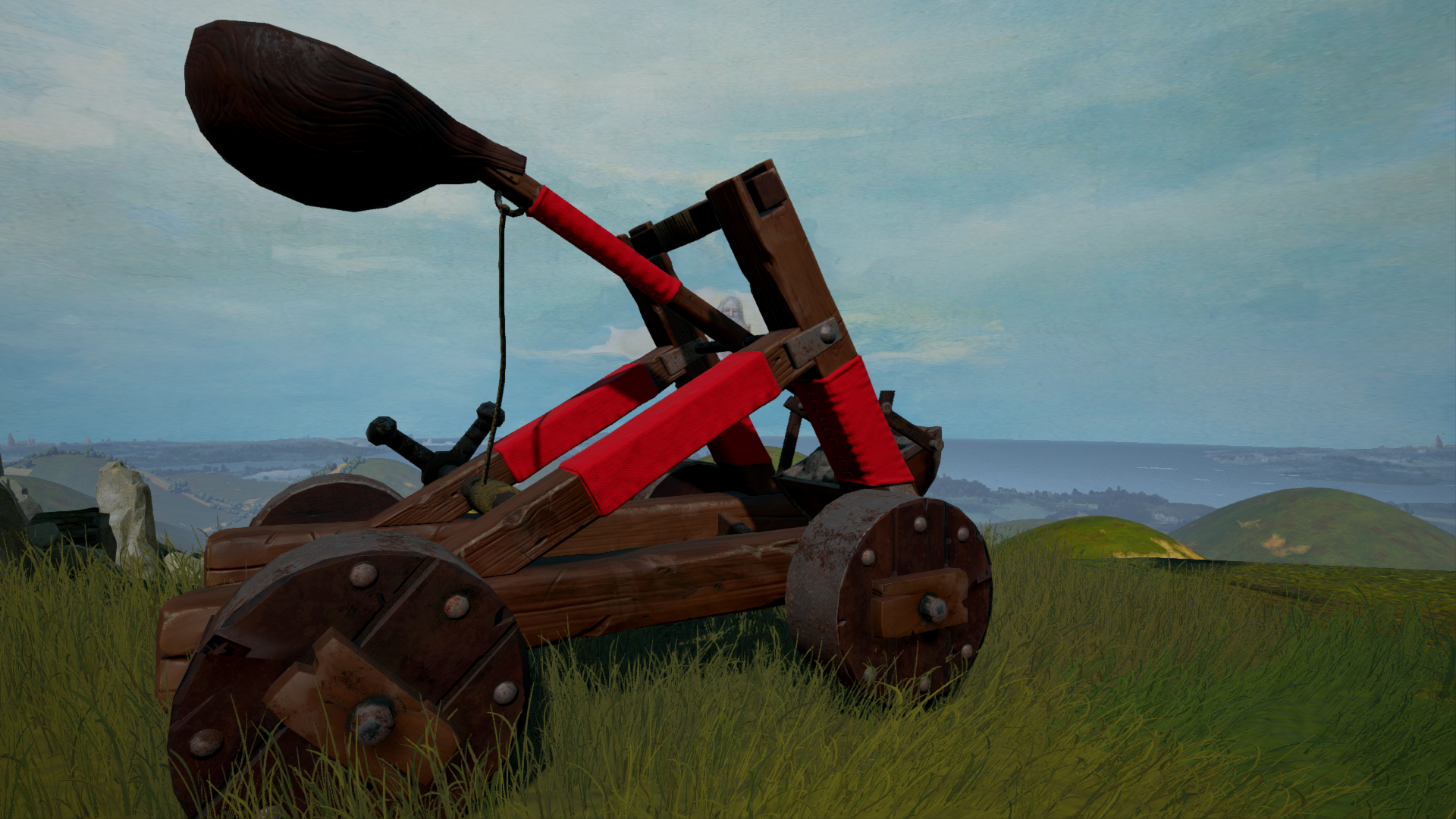 ---