Thanks to everyone who backed us on Kickstarter! We were able to raise $21K, which validated that there was interest in the game. We're now fully committing to the project thanks to your support.
And thanks to everyone who tuned into our 48 hour marathon live stream on Twitch.tv during the final days of Kickstarter! All +650,000 of you! We loved doing it so much, that we'll do more live streams showcasing gameplay, brainstorming sessions, and even live art creation. Stay tuned for more.
So what's next?
Please Vote for Spark Rising on Steam Greenlight!
That's our next big milestone. We're already 75% of the way to the top 100. The higher ranked we are, the better shot we got of getting approved by Valve for distribution on Steam.

Weekly Live Streams on Twitch.tv & YouTube
Make sure you <3 our Twitch channel so that the next time we broadcast you'll get notified. Ongoing, we'll also record our shows, and repost on YouTube for those of you that miss out.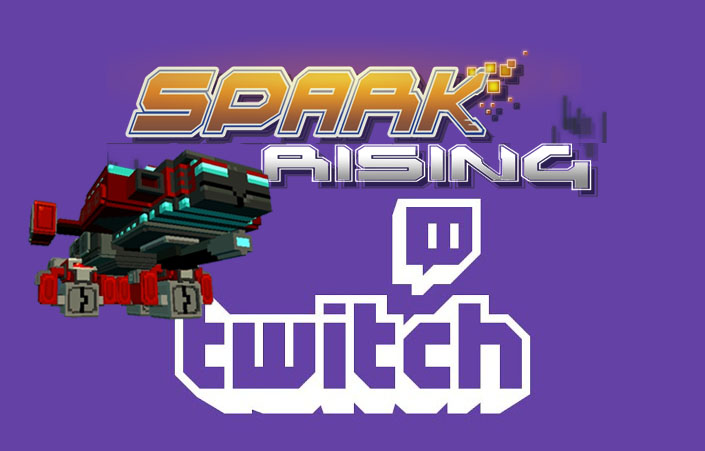 Project Gaiden coming in Dec!
So what's a gaiden? It's a Japanese term, meaning some sort of side adventure/quest. For us, it's a development approach where we work on a few specific game mechanics for Spark Rising. But rather than launch them in a raw state, we package them together into some sort of mini-game that let's you play through it. It's not technically a Spark Rising game, more like a few mechanics we wanted to test before we see whether it's worth integrating into the bigger vision.
This Gaiden we're calling "Retro Gaiden", and we wanted to test out a new visual style... if you can guess... since our game is a sandbox game, we wanted to see how it would look 8-bit! Think of it as a twisted homage to the NES platform. Here's a sample of concept artwork we created in voxels, which work great for a retro look. These are just some of the blocks we'll place around the level, all of which is fully destructible.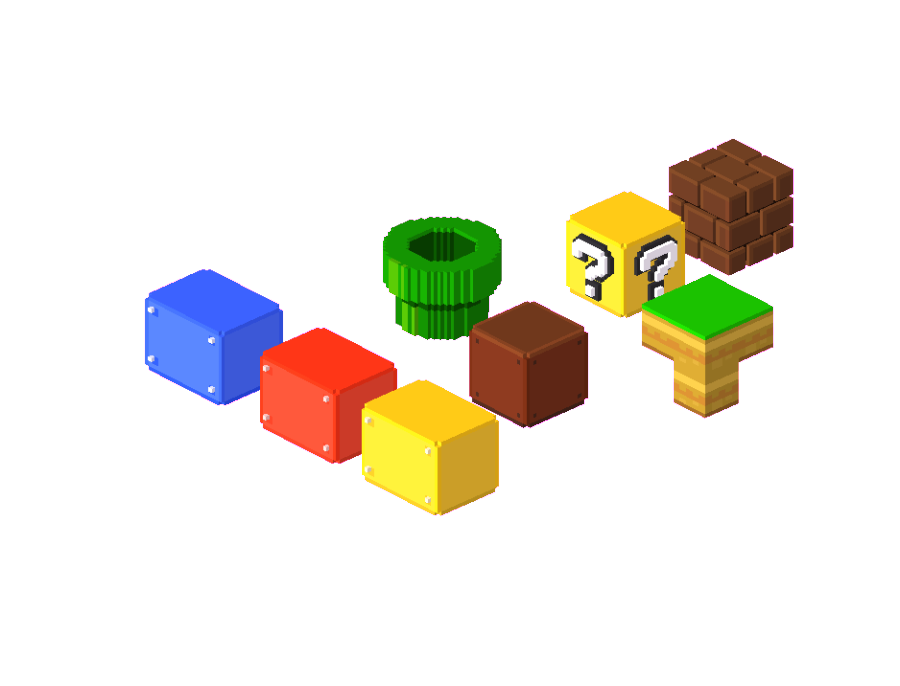 And we won Screenshot of the Day! How nifty!