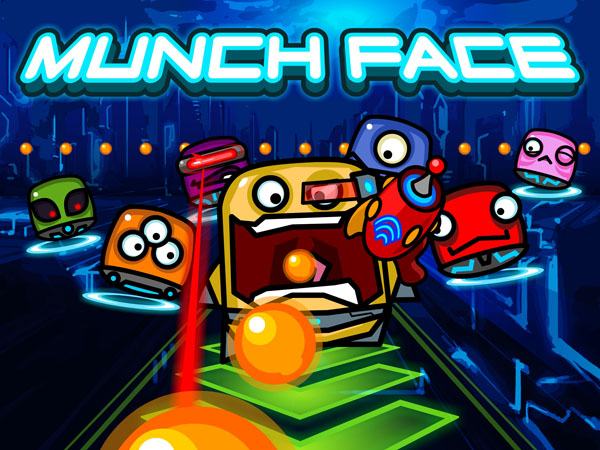 Aloha from Hawaii! Working on an indie game called Munch Face for a 3 month stint in Hawaii, and this morn we're doing a code jam, and this evening a Spam Jam. Spam Jam is a real thing. It's a festival... for Spam...
Anyways, our next game is coming along, we're at early alpha, and we'd love to get some feedback! So just play the game and let me know what you think. You can either submit comments in our feedback form in the game, or just come back here. This early alpha access is limited to a select few, so if you don't make it into this batch, check back each week, as we'll let more people in to play test.
The game is inspired by Pac-Man and taken to an experimental level by adding weapons, environmental hazards, bosses, etc. And once we open up our mod tools... woah daddy, where we end up is anybody's guess! We're big fans of mod tools here at Wicked Loot so every game we make will take advantage of a custom platform we created which makes it wicked easy to create, curate and share content that you create. I'm actually looking forward more to what you guys create one day:)
Oh, and eat some Spam nuts. Yes, it's a real thing.