Welcome to Plataforma's second competition!
Here, you will prove how good you are at collecting points, and not falling on the spikes!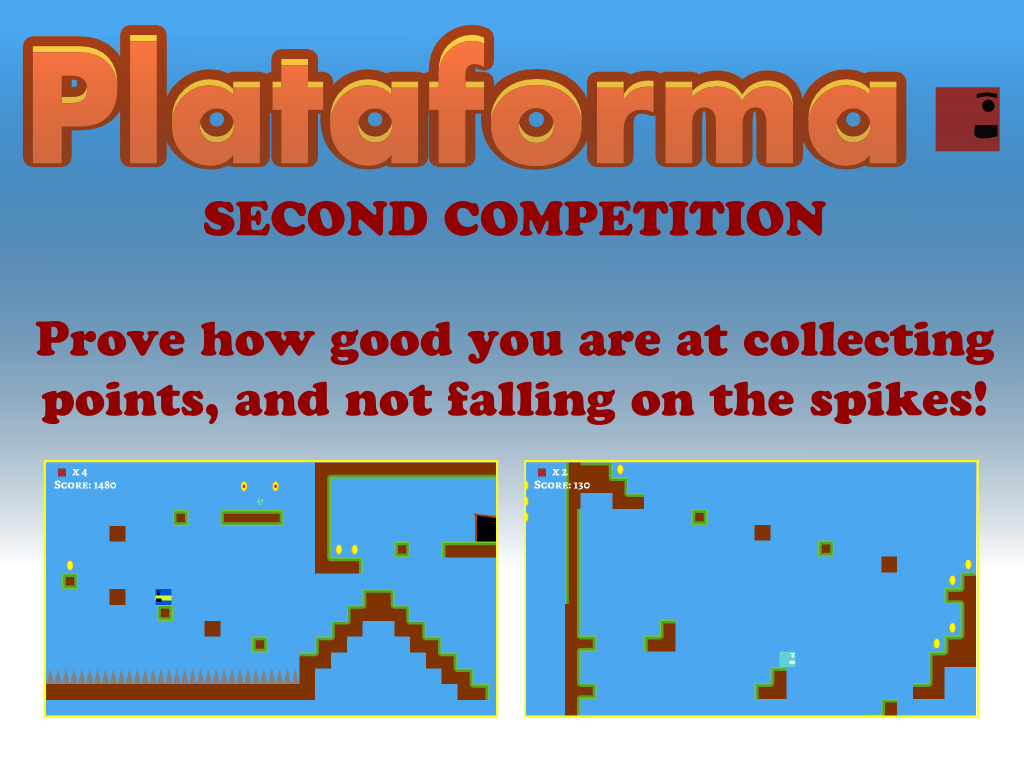 If you don't have Plataforma yet, click on this button, and download it FOR FREE!
Info:
You will have two weeks (finishes on Friday Dec 13th) to come up with the best score you can have. To prove it's yours take a screenshot or a picture and post it either on the official forum ( Indiedb.com ) or on the official facebook page ( Facebook.com ). You can take the screenshot either when you lose all your lives, or when you finish the 15th level (remember to take the screenshot BEFORE continuing, or you will lose your score!). The winner will have a customized image of his/her choosing in an upcoming update, as well as having the opportunity to chat with Plataforma's main developer to where he/she thinks the game should be headed.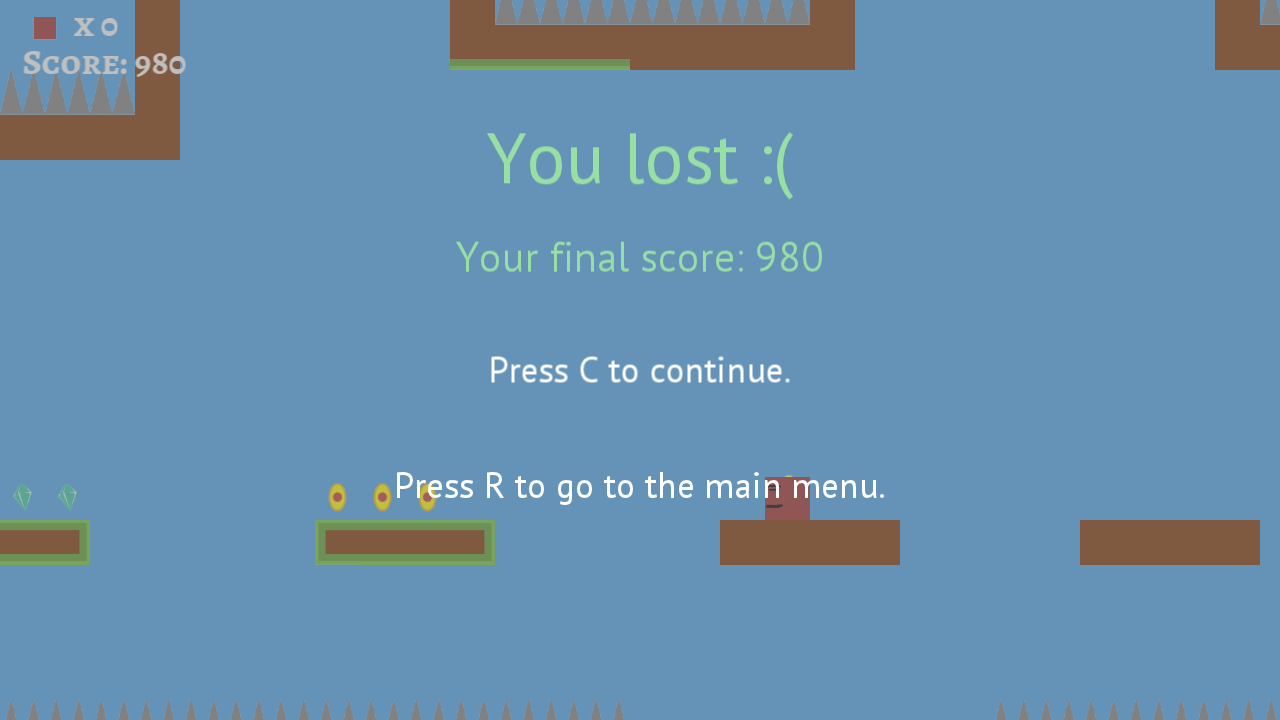 Example image
FAQ
What if two players are tied?

If two players are tied, the one who has more lives, will be the winnner. If they ALSO tie on the lives, the player who posted it first will be considered the winner.

Can I post more than one score?

Absolutely, you can have as many entries as you want. Only the last one will be the one that counts.

What is Plataforma?

Plataforma is a simple platform game where you jump pits, over spikes, while collecting coins and reach the end of the level. It has 15 levels, divided in 3 sets to explore and beat. A strong point of Plataforma is that is gives you the opportunity to make it YOUR game. You can modify levels (even make new ones from scratch!), modify the character's skins, and even make the sprite sheets. If you made a cool looking character, a fancy level, or a hefty sprite sheet, you are more than welcome to post it on the forums: Indiedb.com
Here are some images and the launch trailer to show you better than just words.