Space City!
The "hub" of the space game is set to be a large space station which orbits around a cold frozen planet, this space station is in the shape of a dome holding the city within. The hub will allow players to easily meet before setting out among the stairs, accepting missions to complete and also buy/selling equipment gained on your adventures!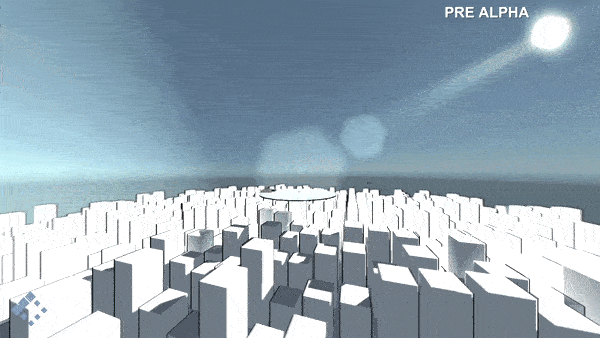 ---
Planet Exploration!
Today marks a glorious day where I finally have implemented planet transitions allowing the player to visit the surfaces of planets even in multiplayer! As you can see from the picture, the transition effect is used to create any illusion of you going through the clouds while the planets surface is loaded.
This is a big step towards the planet exploration feature and will hopefully be improved upon to make it a seamless experience.

---
Brand New Terrain for Planets!
I've been looking into different ways that I can use for creating the terrain on the planets, the above is what I have achieved so far but I really hope to improve as I develop the systems further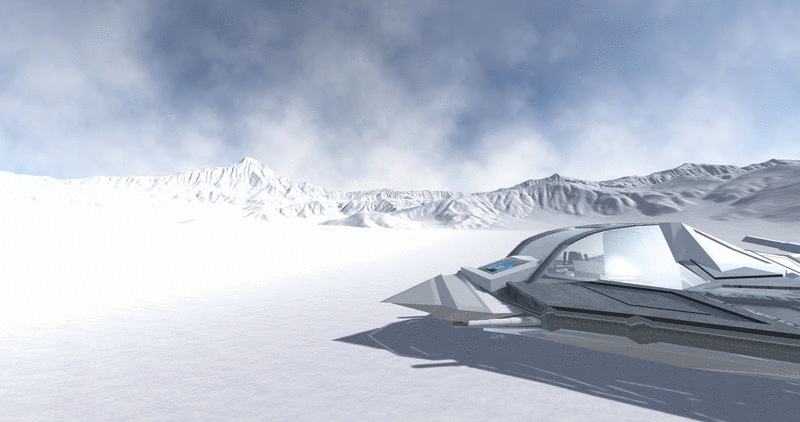 ---
Shops!
Started work on a prototype shop which will allow the player to buy ships/equipment that the store supplies. Trying a couple of unique ideas for the shops as I don't want the shops to feel static and boring. Let me know what you guys think! :)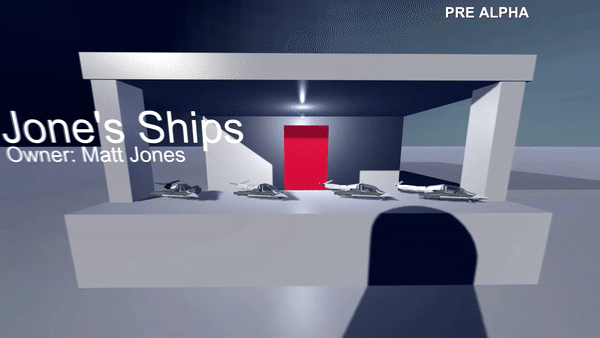 ---
AI
I decided today to take a challenge and start programming the AI after a hour of coding and testing they can finally transverse the map and also get into spaceships!
The AI are extremely simple at the moment relying on preset targets for them to move to, but hopefully in the future they will be somewhat advanced and able to dynamically change depending on the situations they face.

- Will