Of Guards and Thieves - Update 74 Map Editor and stuff!


Hi guys, finally the Map Editor v.1 is available for everyone!

It took us a lot of time and a huge amount of work but it's a really important addition to the game that will give the players a potentially infinite map amount and a way to express your creativity.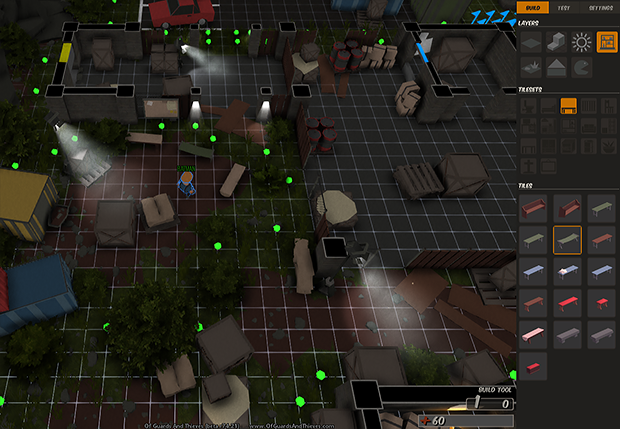 Here the content list for the update 74.21
Map Editor 1.0
More than 800 unique objects
7 unique layer
53 unique tileset
Local loading/saving of maps
Online multiplayer map editing
Basic pixel painting
Limited gamemodes compatibility (TDM-IG-gTDM-VIP-MadBall) (other gamemodes will be added gradually with new updates)
100x100 meters of editable space
Here's a quick video preview that shows how to create a medium size house and some outdoor vegetation.


Tons of unique assets
Map Editor assets are organized in LAYERS, TILESETS and TILES and feature more than 800 placeable objects. "Layers" works as main category selection tool, "tilesets" rapresent a further subdivision into a specific sets of objects, and "tiles" are the specific objects that you can place into the scene.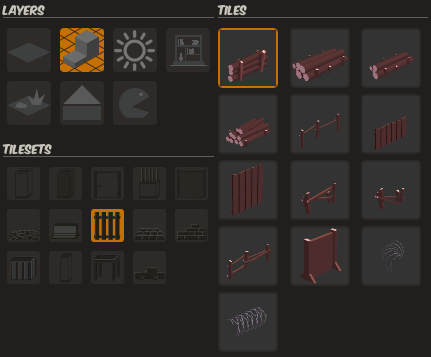 7 different layers for a total of 892 different tiles, subdivided in 53 tilesets.
Floors - 4 tilesets with 78 tiles
Layout - 14 tilesets with 297 tiles
Furniture - 17 tilesets with 236 tiles
Ground Decoration - 11 tilesets with 132 tiles
Lights - 3 tilesets with 38 tiles
Roof - 1 tilesets with 1 tiles
Gameplay - 3 tilesets with 48 tiles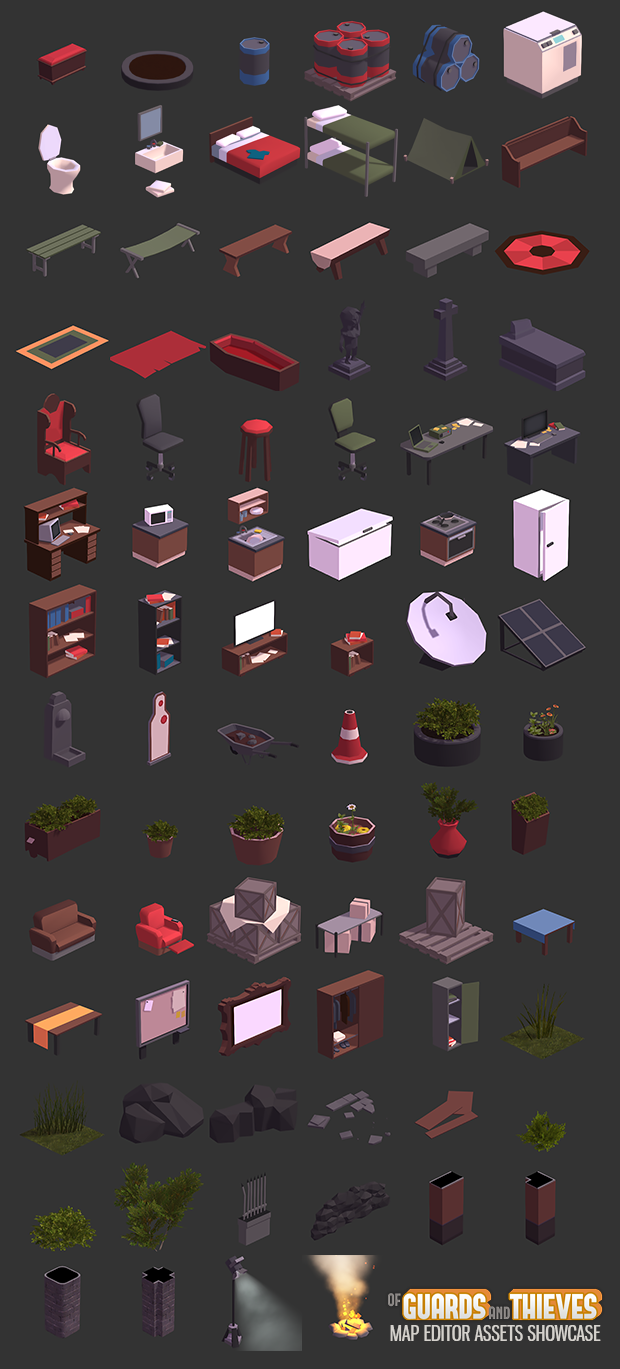 Map Editor Guide
If you need in-deep information and guidelines about the Map Editor check the official guide below.
DIRECT LINK TO PLAY THE GAME ON FACEBOOK
==TeamSpeak server reminder==
Official TeamSpeak server official launch (ts.ofguardsandthieves.com)
"Of Guards and Thieves" official Teamspeak server is now up and available for everyone.
To connect use this address: ts.ofguardsandthieves.com
---------------------------------------------------------------------------
You can find the Teamspeak rules HERE
---------------------------------------------------------------------------
If you need a private channel for your Clan/Friend Groups read HERE
More info soon! Stay tuned.
Thanks all for the support and see you in game!

..or Play directly on your web browser on Kongregate. and Join our Forum to take part in the development!