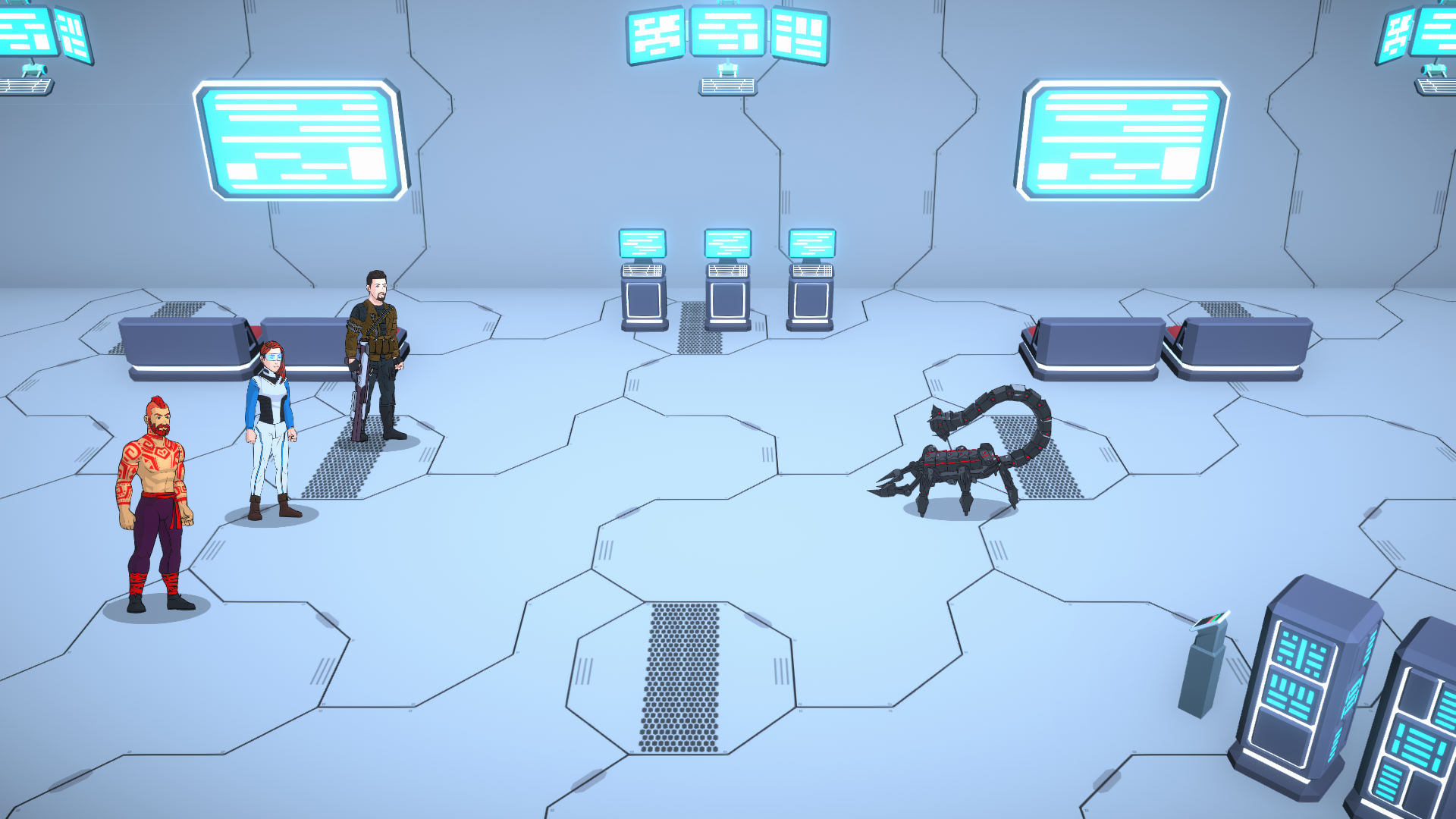 Hello! Our first community Alpha Playtest started few days ago. We've spent most of this weekend working on polishing bits of the game and user interface in preparation for the Playtest.

I'm so grateful for our passionate community and their great feedback so far! It's helping us to make Metroplex Zero look and feel better and better.
Weekend Dev Notes - Silas - Lead Game Designer

I feel like a kid at Christmas! We just got some amazing new artwork from several artists: new cover art, a brand new cinematic trailer, new environment concept art, and new character animations!

This weekend, I spent most of my time integrating the new stuff. The cover art looks so good on the Steam page! Have you seen the new look? Store.steampowered.com

Also, I spent some time taking ideas from our new concept art and evolved our clinics! In the previous version, they were just a colored gradient screen with a couple of UI elements. Now, they are high-tech futuristic places! And, the user interface has been evolved to increase clarity on how many Universal Clinic Tokens you have remaining, and some guidance if you're about to leave the clinic and miss some important health procedures. (Medigeneix phys-techs approved this message)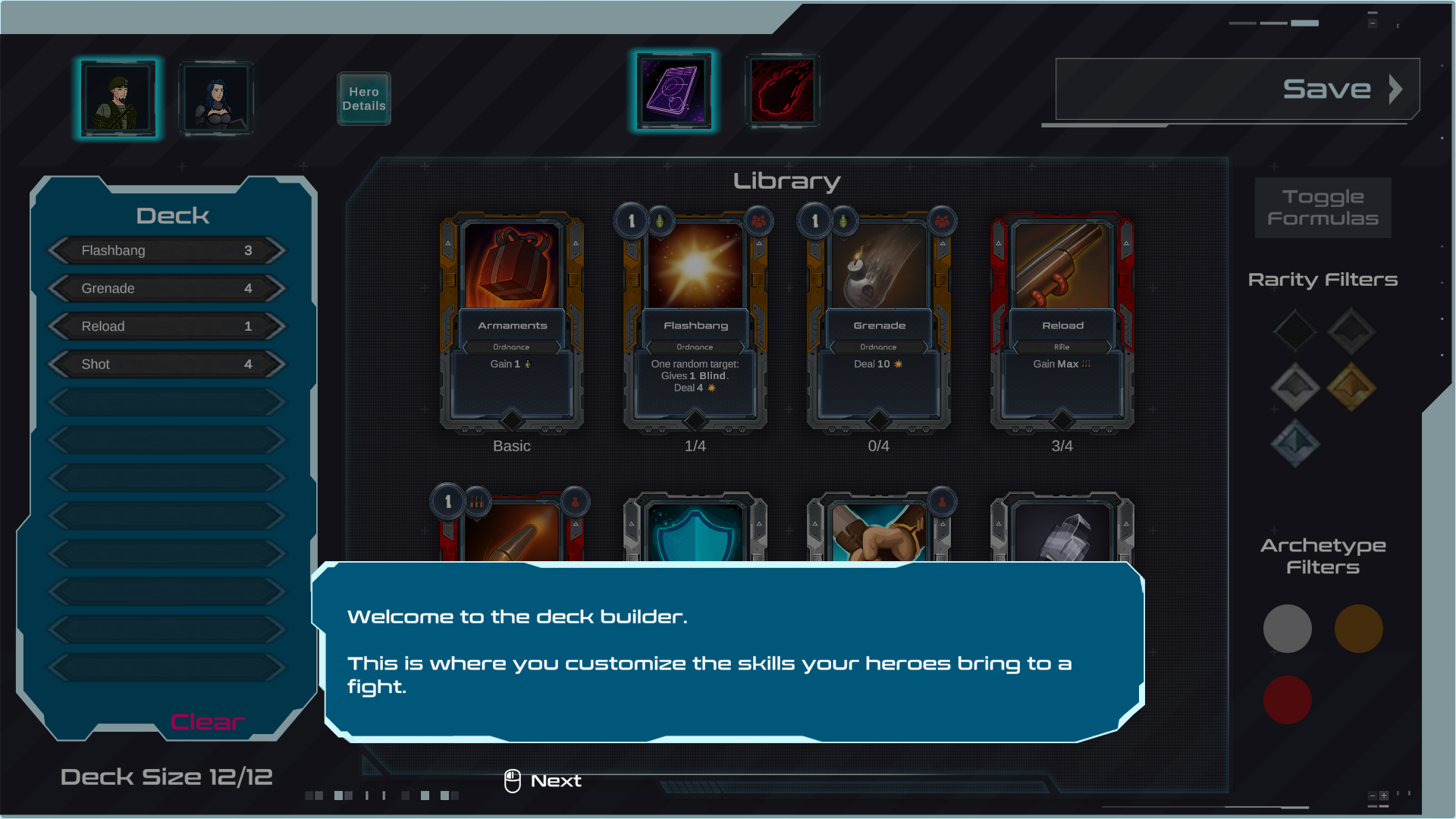 I'm excited out of my mind to welcome our first wave of community playtesters and see how everyone feels about Metroplex Zero so far! It's been a long journey to get to this point, and we've still got a ways to go. Having more passionate fans offer their advice and feedback will help us make Metroplex Zero into the game it's meant to be!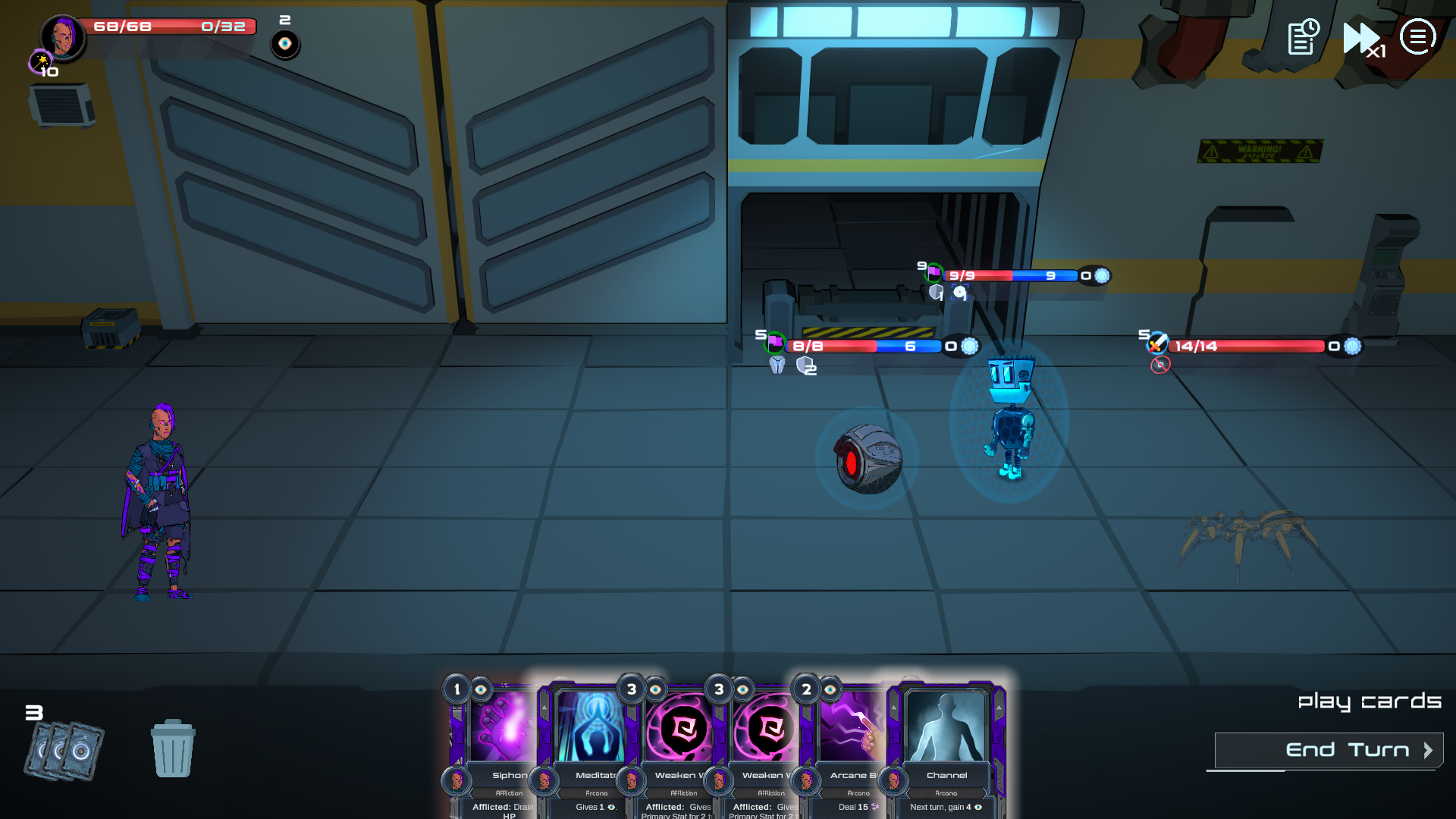 Weekend Dev Notes - Noah - Lead Odds & Ends
This is an exciting weekend. Soon, a bunch more people are gonna be looking at the game seeing what they like and dislike about it. I have spent the weekend incorporating lots of our previous feedback. I killed bugs, improved wordings, changed UX, improved some character anims and VFX, and added more tutorial stuffs. Doing everything I can to try and make sure the playtest goes swimmingly.
Cheers to all of you giving it a spin!