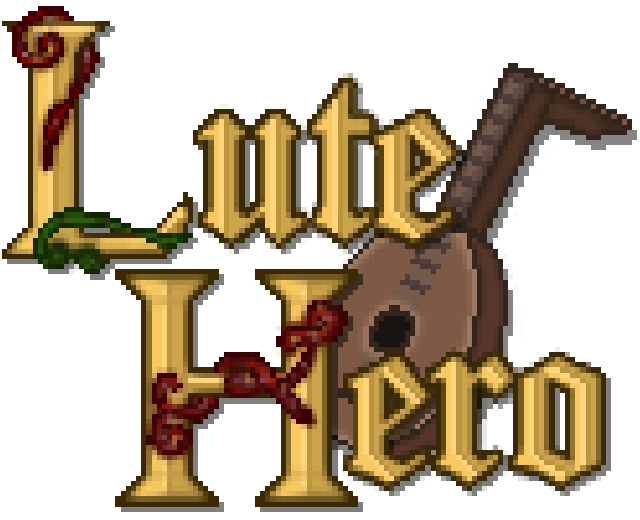 Lute Hero is an rpg/rhythm game with a focus on Medieval and Renaissance music.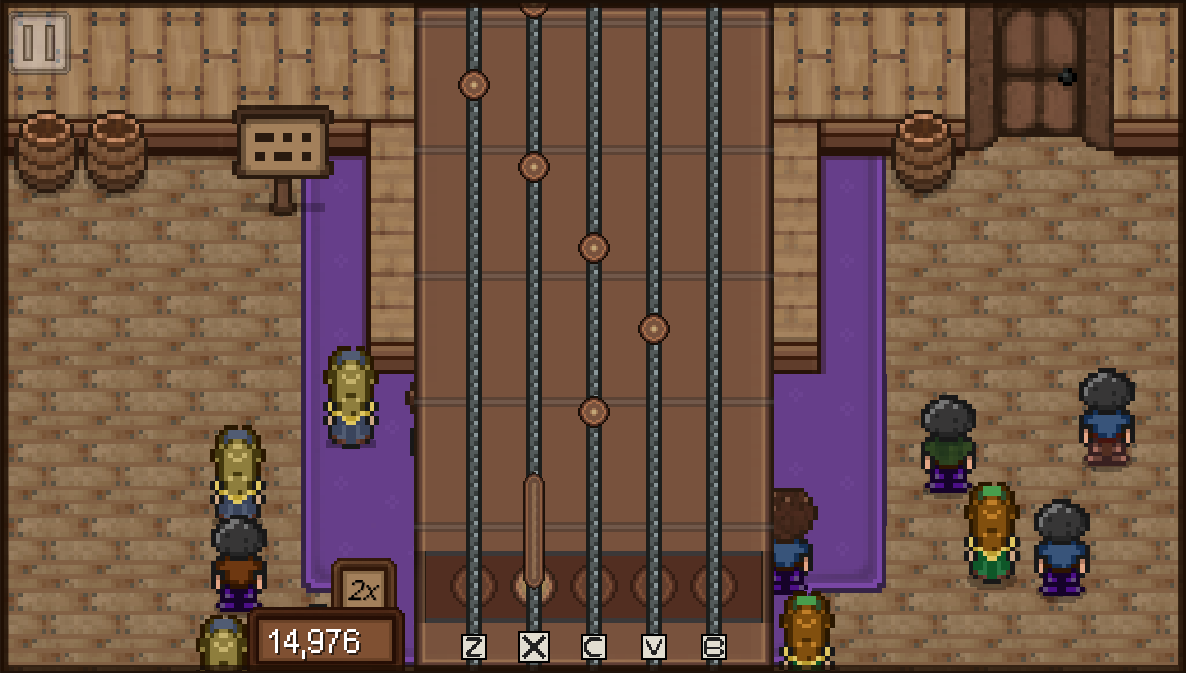 Crowds are randomly generated. The more you play the bigger crowds you draw!
Customise your Bard and upgrade your equipment, with gold from playing in front of large crowds or duelling your enemies!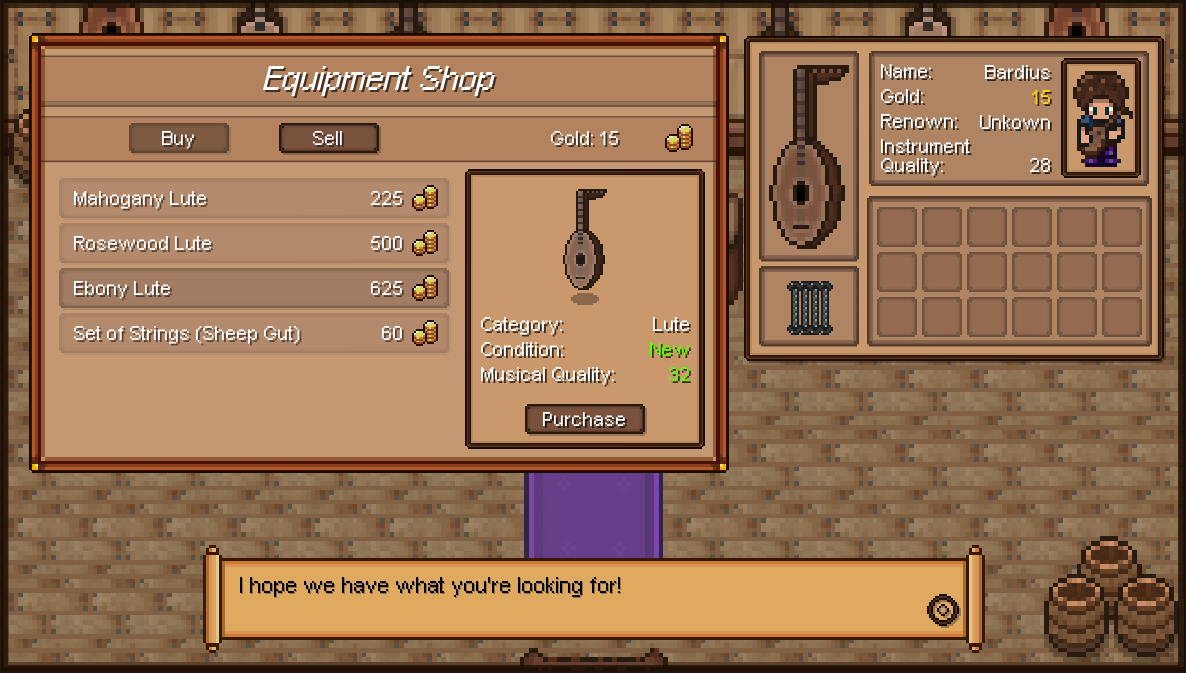 You can buy and sell equipment at the shop. Stock is random and will reset occasionally.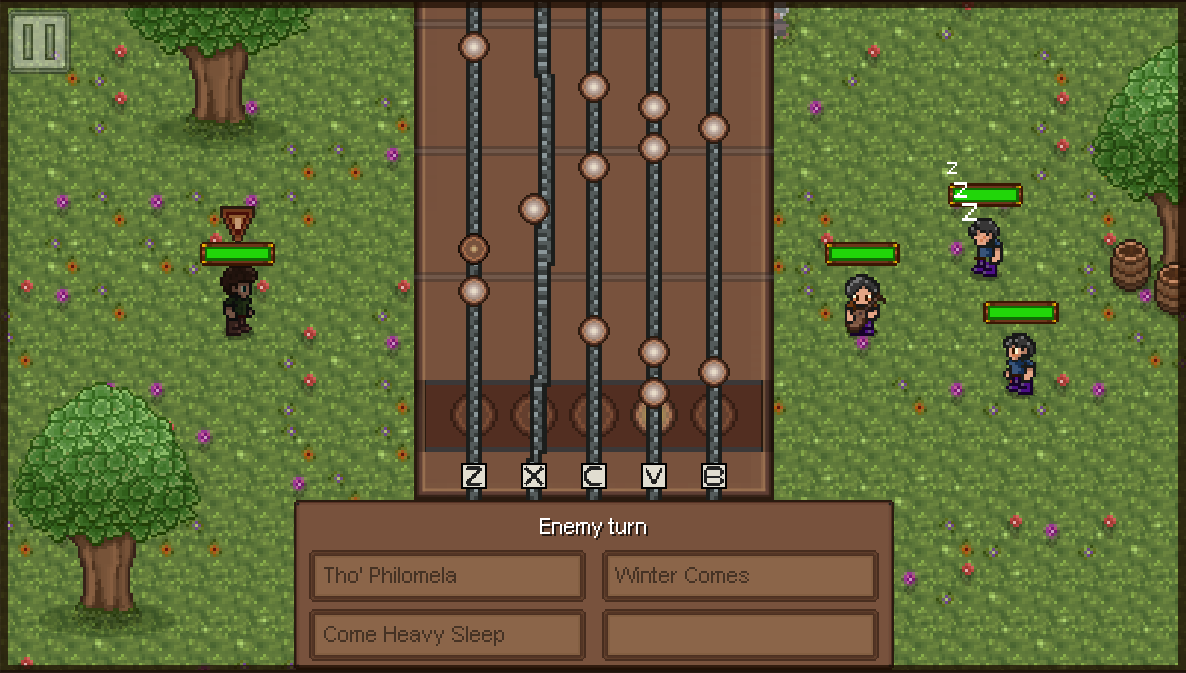 Duelling is turn-based and involves playing solos that have different effects on your foes, from piercing damage to a deep slumber.
You can download the Technical Demo for free!